The Finalists for the 2018 Basketball Hall of Fame Have Been Announced
Including Ray Allen, Jason Kidd, Steve Nash and others.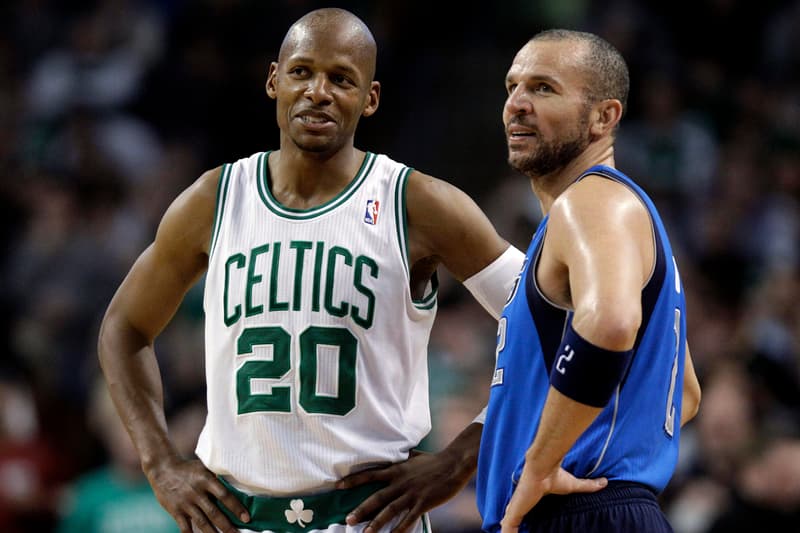 With all the hoopla currently going down in L.A. for the 2018 NBA All-Star Weekend, those in attendance and the many tuned in at home get the chance to see some of the game's brightest stars battle it out in a series of fan-favorite challenges. The brief three-day event, however, also serves to commemorate some of the very best from seasons past.
The Naismith Memorial Basketball Hall of Fame has announced the 13 finalists vying for a spot in basketball supremacy. Amongst those hoping to be inducted are Grant Hill, Chris Webber, Ray Allen, Steve Nash, Jason Kidd, Maurice Cheeks, Tina Thompson, Katie Smith, Charles "Lefty" Driesell, Rudy Tomjanovich, Kim Mulkey, Hugh Evans and the 1954-58 Wayland Baptist University women's basketball team.
Successful candidates must receive 18 of 24 votes to qualify. The 2018 honorees will be announced on March 31 prior to the NCAA Men's Final Four.
In case you missed it, Quavo was named MVP in the 2018 NBA All-Star Celebrity Game.