Fetty Wap Reveals His Past Jobs
Zoovie Zoo only had two.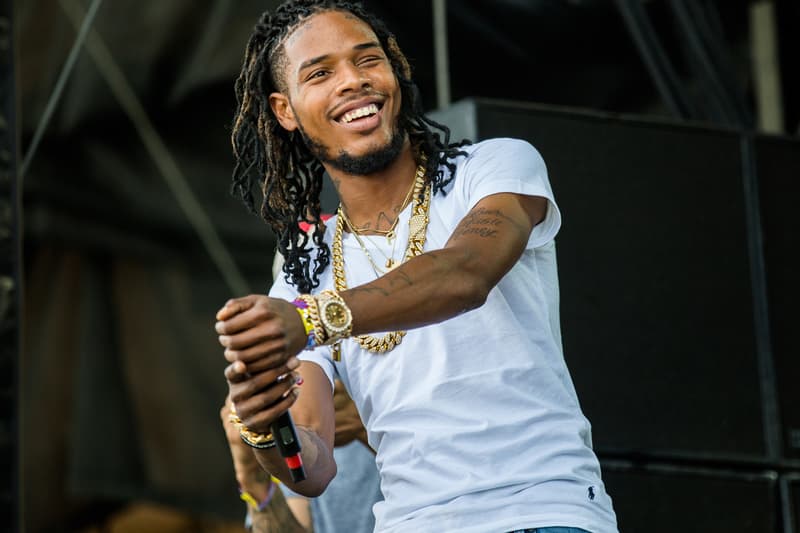 Fetty Wap recently linked with Interview Magazine and They Daily Show host Trevor Noah to talk about his childhood, his come up, his life before fame and his life after success. He reveals that he's only worked two jobs before embarking on his career as a rapper. Zoovie zoo shares:
"I worked at FedEx for, like, two days, and I worked at Popeye's for a week. I just needed a check. It was a standard thing for people where I'm from. Well, people from there that did what I did for a living, you know what I'm saying? Go get you a quick check when you mess your money up. It's so crazy how much happened for me. Like, I thought I was going to be living in my same house this whole time."
Now that he's found money and success, the Jersey rapper makes sure he takes care of his family and friends first and foremost.
"I don't care about being Fetty Wap. Like, this doesn't mean anything to me," he says. "My plan was to make sure that my son would be good, and I have a daughter now, so now she's included into the equation, and the work I do as Fetty Wap made me care. To see that people appreciate the work that I put in to make these songs for them, that's what makes me care. Understand that there's work behind this. Like, we got about 17 members in the squad, seven apartments, and 12 cars that you got to pay for. And those aren't even my cars. All my cars is paid for. I own five of my cars-I'm paying for my boys' cars, my mom's car, my sister's car, my brother's car, my mom's rent, my sister's rent, my rent, my car, my other car…"
Read the full interview here and make sure to check out the past jobs these artists did before they were famous.