Our 10 Favorite Oscar Music Moments Ever
Michael Jackson, Three 6 Mafia, Aaliyah, Bjork, Beyonce and more.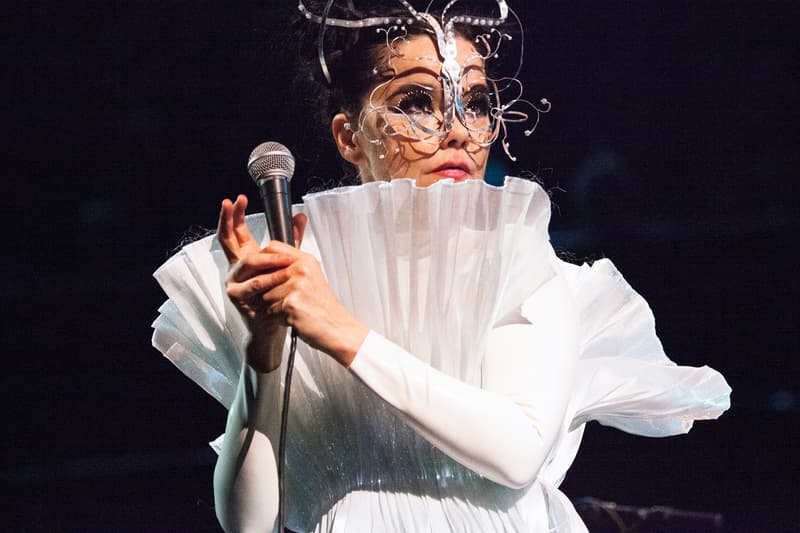 The 88th Academy Awards ceremony — which celebrates the year's most outstanding movies, directors, actors and workers of the American film industry — will take place on Sunday, February 28, at the Dolby Theatre in Hollywood, California at 5:30 PM PST. This year, awards in 24 categories will be presented by the Academy of Motion Picture Arts and Sciences (AMPAS) and will be televised via ABC. Produced by David Hill, Reginald Hudlin and directed by Glenn Weiss there ceremony will be hosted by Chris Rock — making it the second time the actor-comedian has hosted, previously in 2005.
It's an exciting time for many, but the awards show has been criticized a number of times for various reasons. Some have accused the Oscars for its commercialism due to its prestige, with millions spent on inorganic promotions. Even William Friedkin, an Oscar-winning film director and former producer of the ceremony, described the show as "the greatest promotion scheme that any industry ever devised for itself" in 2009. Tim Durks, editor of AMC's filmsite.org, has once said that nominated and winning movies weren't necessarily "great films with depth or critical acclaim by any measure," but were moneymaking "formula-made" blockbusters with glossy production values." Others have accused the show for its biases, such as it's over-representation of romantic films, dramas and historical epics (they're called "Oscar bait" films). Perhaps the latest accusation is the Oscar's lack of diverse racial representation, with hashtag #OscarsSoWhite used to protest the underrepresentation of people of color in 2015.
We're not going to get into the whole debate on all right now as we find that there are of course many commendable things about the awards. In anticipation of the Sunday veiwing, we have compiled our ten favorite Oscar music moments ever in the history of the show, since its conception in 1929 — 86 years ago. Check out our list below and let us know if you think there's anything we're missing.
---
MICHAEL JACKSON – "BEN" (1973)

The '70s had a lot of good Oscar music moments but Michael Jackson's performance of in 1973 tops them all. At just 14 years old, little Mike stole the show with his stellar performance of "Ben," a ballad about the friendship between a boy and a rat from the movie with the same title. Although it didn't get the "Best Original Song" award, the track bame Jackson's first No. 1 hit without the Jackson 5, which initiated his legendary solo career.
---
BJORK – "I'VE SEEN IT ALL" (2001)

Bjork is one of those music industry miracles where she was able to do numbers, achieve fame and mostly stay true to her craft. The Icelandic songstress' 2001 performance of "I've Seen It All" exemplifies this; she played a single mother who was losing her eyesight in the film Dancer in the Dark. Even without her duet partner Thom Yorke, she was able to carry out that emotion tremendously in her set. Most people may only have remembered her for her infamous swan dress but real ones know that her performance and artistry were equally iconic as well.
---
BEYONCÉ & JENNIFER HUDSON – "DREAMGIRLS" (2007)

You don't have to be a Beyonce fan to know that she can carry a tune. Bey teamed up with equally talented singer Jennifer Hudson at the 2007 Oscars for an amazing medley of "Love You I Do," "Listen," and "Patience" for Dreamgirls, which they both co-starred in. Although none of the songs took home any awards that night, the American Idol alumni took home a Best Supporting Actress Oscar win for her portrayal of Effie White.
---
ADELE – "SKYFALL" (2013)

Adele isn't last year's biggest selling pop star without a reason. In 2013, Adele performed a grand rendition of her James Bond theme song, "Skyfall," backed by a 15-piece orchestra. It was her first live performance since giving birth to her son Angelo James in October. It was also the first time a 007 record has won in the Best Original Song category. Although some criticized the band for drowning out Adele's vocals, it was clear that she gave her best that night and many agreed that it was one of, if not the most, memorable performances of the night.
---
THREE 6 MAFIA – "IT'S HARD OUT HERE FOR A PIMP" (2006)


This top ten list is in no particular order, but this is hands down our personal favorite Oscar moment ever. Many saw 2006 to be a disappointing year for the Oscars; critics mainly felt that Crash didn't deserve the win over Brokeback Mountain for best picture. Three 6 Mafia, however, saved the night. They and Frayser Boy wrote the song "It's Hard Out here For A Pimp" for the film Hustle & Flow, performed in the movie by Terrence Howard and Taraji P. Henson as their characters DJay and Shug. Since Howard didn't want to perform the song at the ceremony, Three 6 did it instead. To everybody's surprise, they beat Dolly Parton and Kathleen York for the Best Original Song, making it the second hip-hop song to win an Oscar after Eminem's "Lose Yourself" in 2002. They also delivered one of the best Oscar acceptance speeches ever.
---
JOHN LEGEND + COMMON – "GLORY" (2015)

AALIYAH – "JOURNEY TO THE PAST" (1998)

ISAAC HAYES – THEME FROM 'SHAFT' (1972)

EMINEM "LOSE YOURSELF" OSCAR (2003)

QUINCY JONES ACCEPTING OSCAR FOR BEATLES' "LET IT BE" (1971)