BAPE Gives the Type 3 BAPEX Classic Gold & Silver Makeovers
The streetwear scene's Daytona.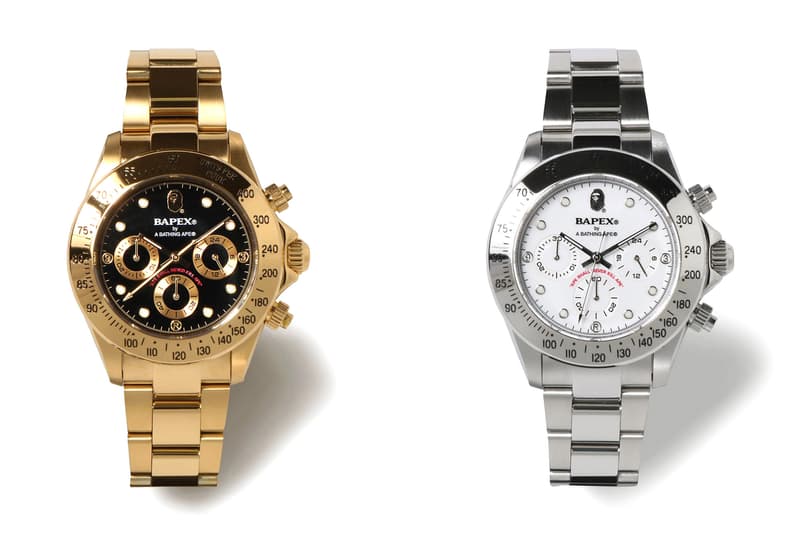 Following last December's introduction of a trio of new BAPEX colorways, BAPE has revealed plans for the first major BAPEX drops of 2018.
Specifically, the BAPE Type 3 BAPEX is receiving gold and silver makeovers for the latest additions to the collection. Billed as BAPE's interpretation of the iconic Rolex Daytona, the Type 3 BAPEX and its lineup have produced equally-striking timepieces in recent months, giving BAPE fans a variety of camouflage-tinged and plain-faced timepieces to choose from. A merger of the A Bathing Ape and Rolex aesthetics, the watch gives streetwear enthusiasts a timeless accessory to hold onto long after their clothes reach their peak of popularity.
You can take a look at BAPE's new gold and silver variations of the Type 3 BAPEX above, and expect the items to hit retailers on Saturday, March 3.
Over the weekend, BAPE once again employed the instantly-recognizable APE head graphic for a unique projector light key chain.