A Closer Look at the BAPE x Gundam Collaboration and How To Win One
Even Baby Milo gets in the game.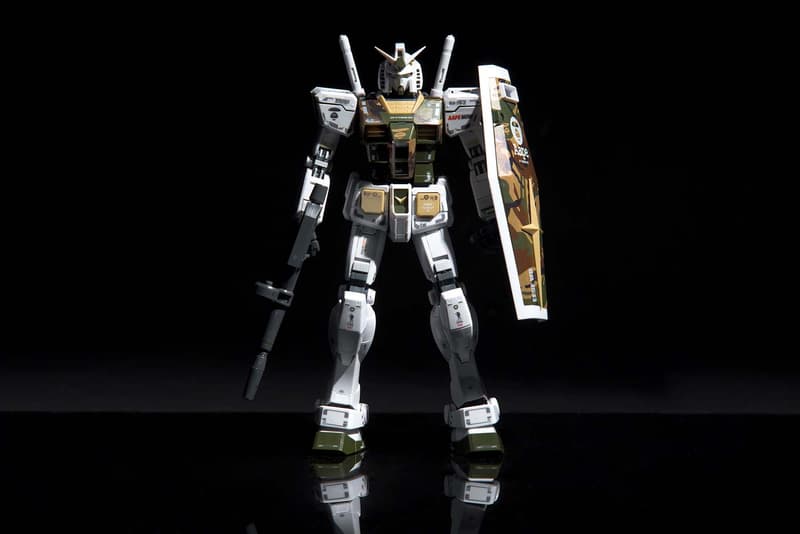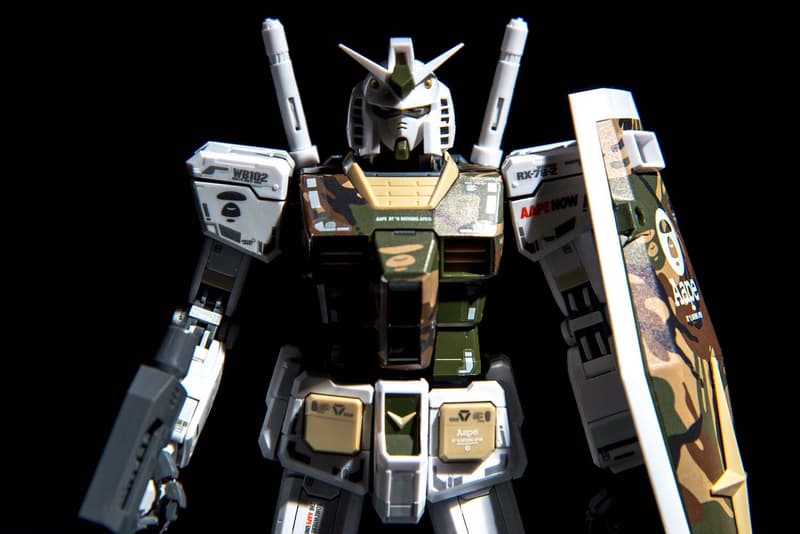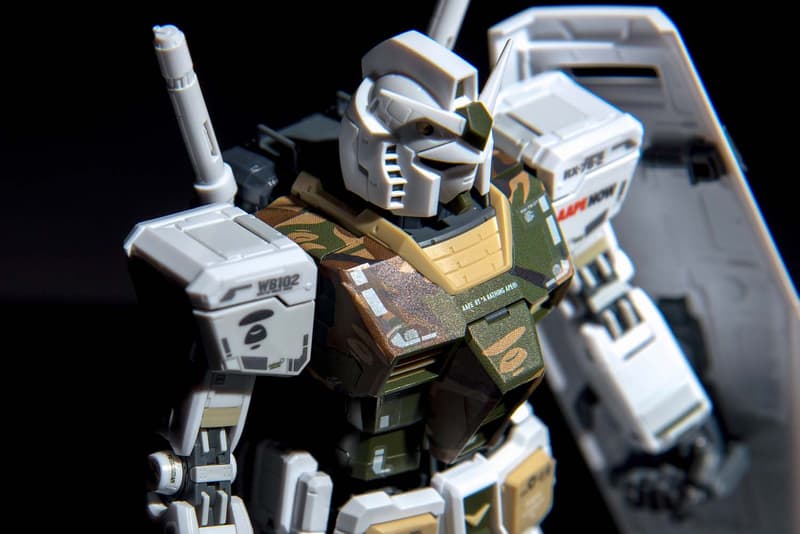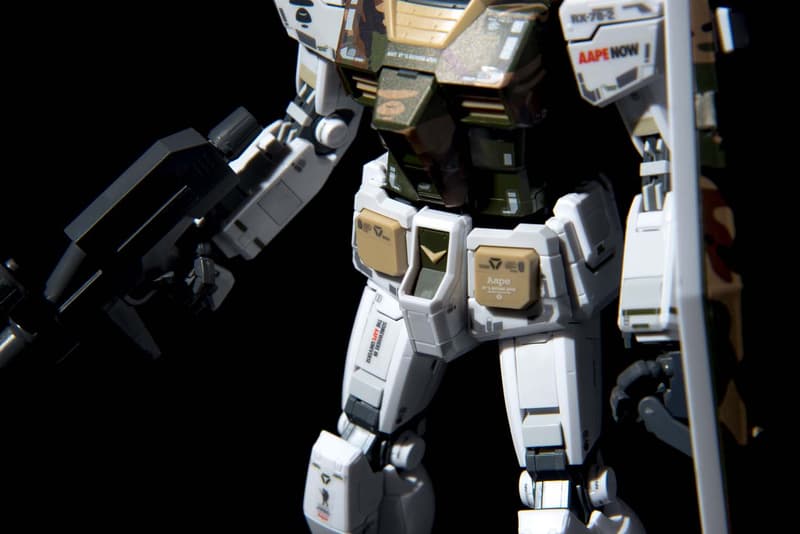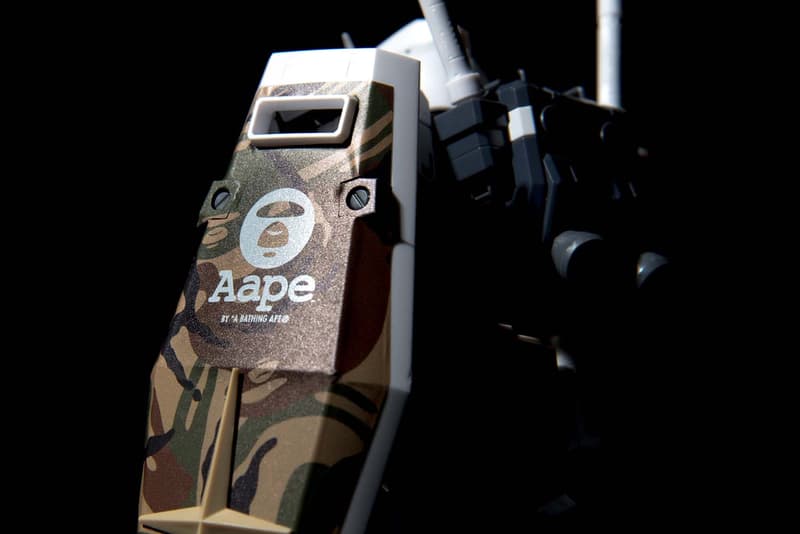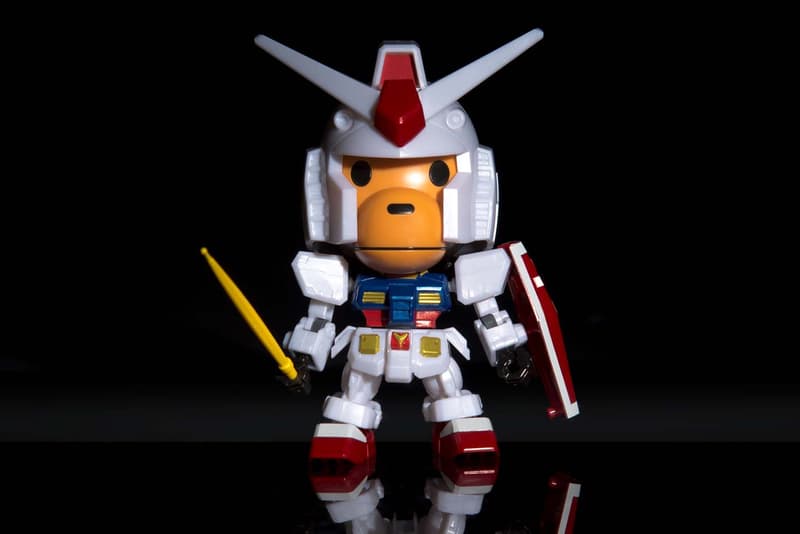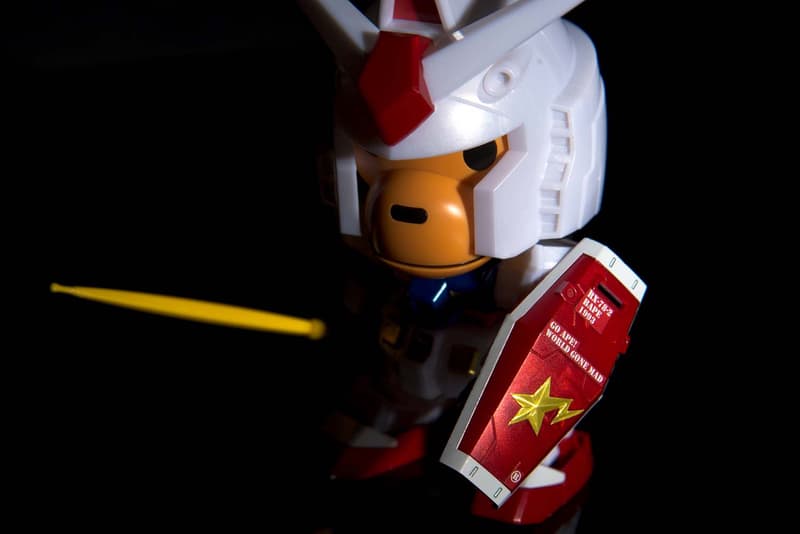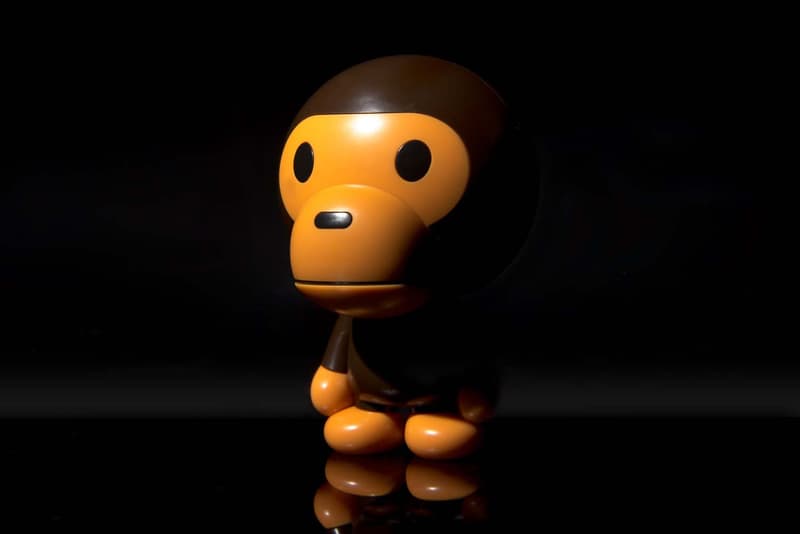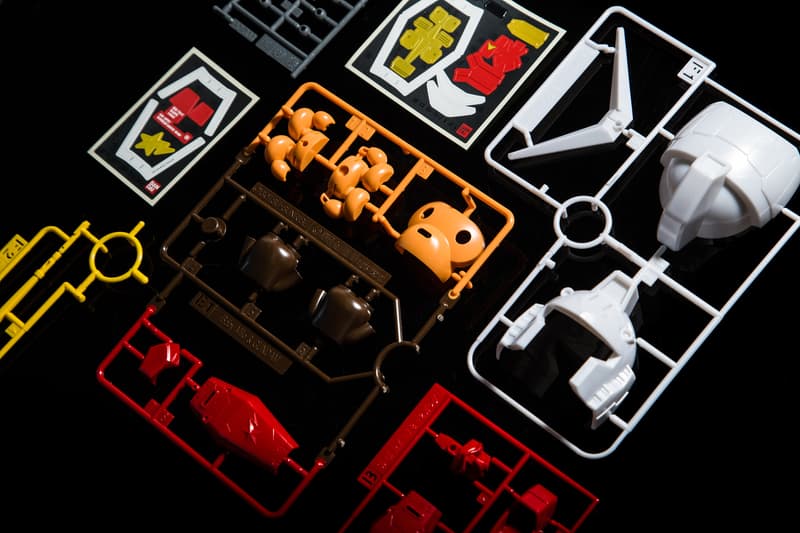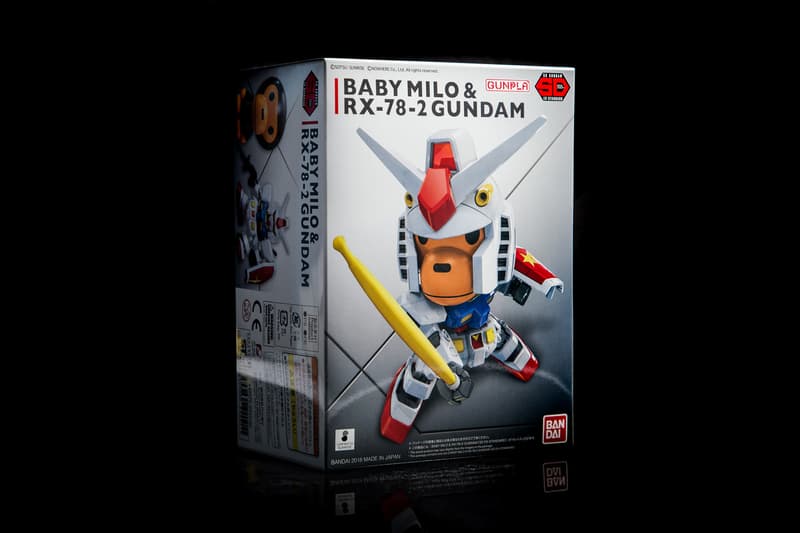 BAPE and its diffusion line AAPE have linked up with iconic Japanese toy company Bandai to release a special set of Gundam figures. Gundam, the popular sci-fi series featuring massive robots have grown to become a global phenomenon throughout the years and now we see it connect with one of streetwear's favorite labels.
The release consists of two figures. The first is an RX-78-2 Gundam dressed in grey and camo alongside AAPE branding throughout. The second figure is the BAPE Baby Milo character integrated with the RX-78-2 Gundam. Here, you'll see the use of glossy metallic colors in the original Gundam colorway. The piece is also interchangeable and includes 3 original weapons — a BAPESTA shield, banana sword and banana blaster. The helmet can also be detached.
The release is slated for February 3 and will be available at participating BAPE stores. Stick around with us for further pricing info but there is another way to get your hands on the Baby Milo Gundam. Simply follow the steps below to win one via our Instagram account: