The xx Doesn't Think "Pop" Is a Dirty Word
Oliver Sims speaks on the band's growth, their fashion collabs and sends love to Earl Sweatshirt.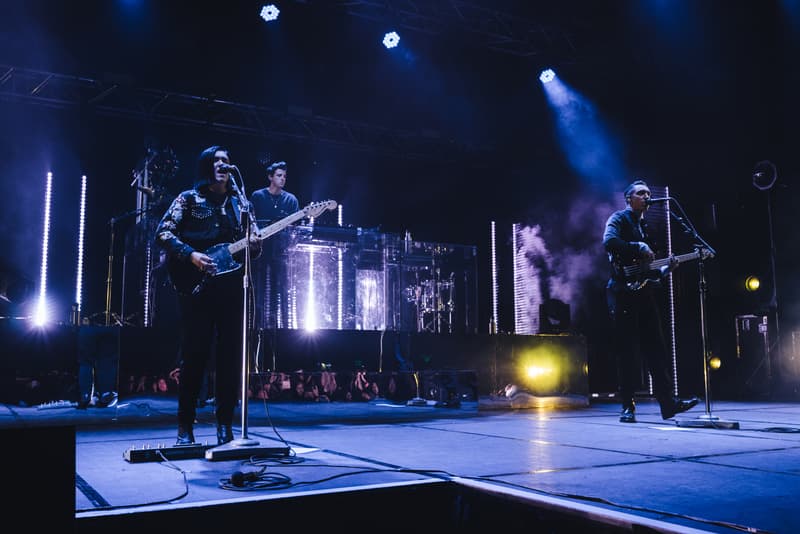 1 of 6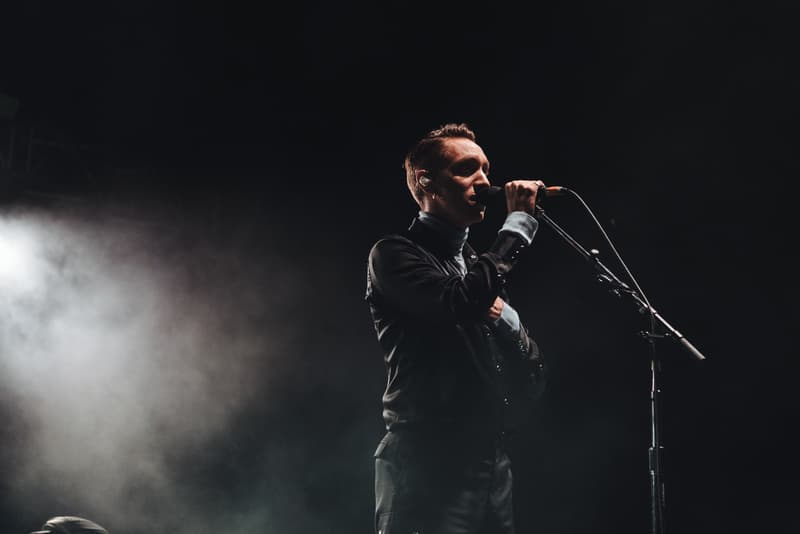 2 of 6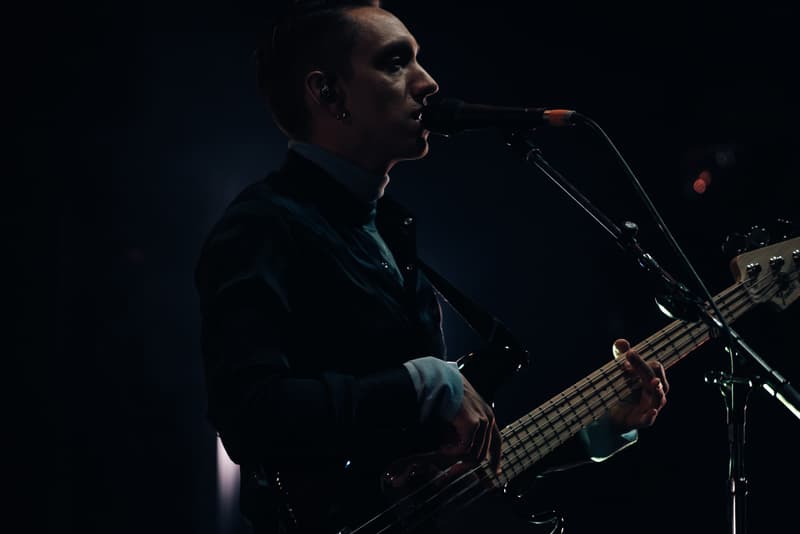 3 of 6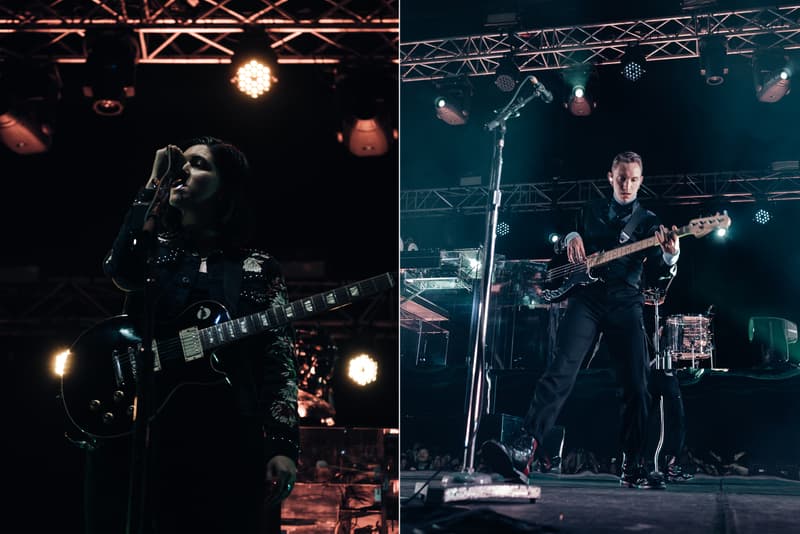 4 of 6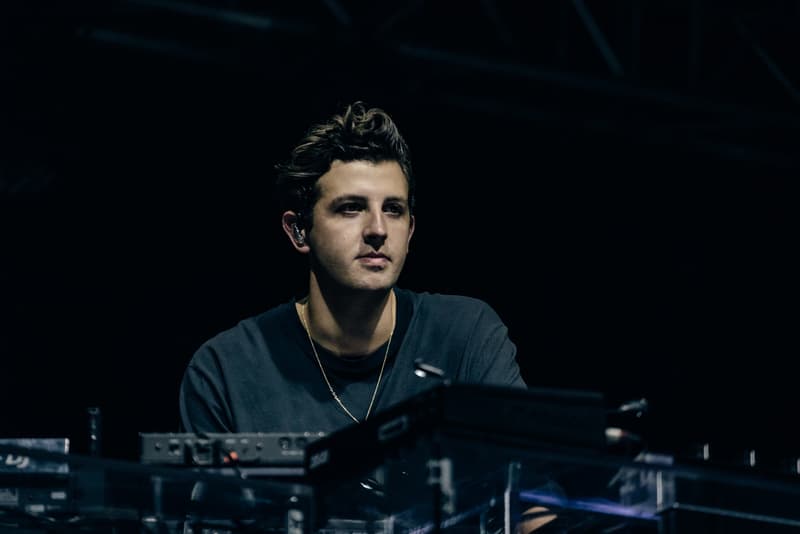 5 of 6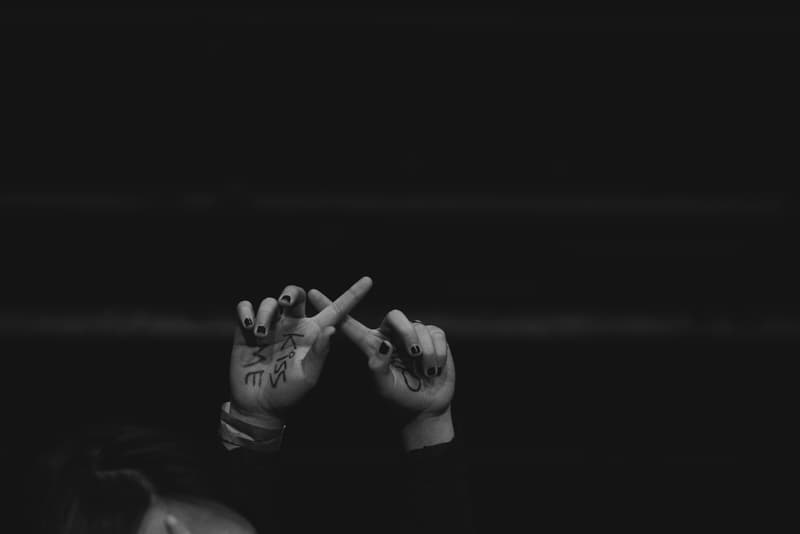 6 of 6
2017 has been a monumental year for The xx. Their third album I See You is not only their biggest album to date, but it also received virtually unanimous acclaim. Critics noted that the band was able to keep its signature aesthetic while delving into areas they have never gone before, expanding their musical vocabulary without sacrificing quality and artistic integrity. On the week of release, the album hit No. 1 on a number of charts worldwide, including UK Albums, US Independent Albums, Australian Albums and more. Over in Europe, the group released We See You Berlin in November, the first in a new series of short films capturing behind-the-scenes moments with the band and interview clips with their fans.
This year The xx also linked up with notable fashion brands for collaborations. Beams released two collaborations with them — first a Japan-exclusive merchandise line to coincide with the band's performance at Fuji Rock Festival, and later a monochrome collection to commemorate the band's shows in Tokyo and Osaka. Most recently, the trio connected with Korean brand WORKSOUT for an exclusive tour collection, offering hoodies, T-shirts, as well as accessories inspired by the British band's songs.
The xx, however experienced several minor setbacks last year. The band had to cancel their Night + Day Iceland festival — which was supposed to take place in the city of Skógafoss last July — because the city was added to the Environmental Agency of Iceland's list of endangered areas. Other acts schedule to perform included Earl Sweatshirt, Sampha, Kamasi Washington, Warpaint and Floating Points. Sweatshirt, who was later supposed to open for the band on their Australian tour, had to pull out due to his father's passing. They remain optimistic, however. "There will be other Night and Days to come," The xx's bassist-singer-songwriter Oliver Sims promises.
Coinciding with their Asia tour, we sat down with Oliver for a chat, recapping on the band's recent accomplishments as well as looking at whats down the road for them.
Let's look back at your latest release. How do you feel about the overwhelmingly positive feedback to I See You?
I feel good! This month, it will be a year since the album's come out. We toured the world playing these songs and the reactions have been good. The the best way to gauge a reaction is by playing live and being able to see the response from people's faces.
Can you describe what that's like?
The first couple months of playing these songs, fans – especially at festivals – favor hearing older songs that they already know and have known for a long time. But after that, the audience have been just picking up on new songs really well, and I feel really good about it.
We like how you highlight audience reactions in your short film We See You Berlin.
Those videos were kind of a love letter to each of the cities. It's nice to focus in not on us, but the people who were coming to our shows; pointing the spotlight back at the people watching us. It's so interesting to hear people's ideas; we do have more videos coming.
What were some new elements you had incorporated in the album?
I think we've incorporated a lot more of our love of pop music. All three of us love pop. It's not a dirty word to us at all and it's not a guilty pleasure. I think we have always been a bit shy about showing that in what we do. For the I See You, Romy spent a lot of time in LA doing some pop writing– It was a fun thing of embrace.
Is that something you guys would continue doing for your new albums?
I don't know. It's funny because pop has a lot of rules, which I hadn't realized before. In a way, it can be quite confining, you know? I would still love to be able to do stuff that would be a little more free.
We really looked forward to your Night & Day Iceland festival. Can you let us know why it got cancelled?
Yeah, Night + Day in Reykjavik, Iceland was something we were looking forward to and put a lot of work into. But after we had booked it, Iceland's environmental agency listed the area as environmentally endangered. It wouldn't be ethical for us to do a festival there anymore. It was heartbreaking but it was a reasoning we weren't going to argue with at all. Reykjavik is such a beautiful and special place, and we don't want to damage it. Earlier in the year we did one in Brixton, London, which was the highlight of 2017 to me.
Pop has a lot of rules, which I hadn't realized before. In a way, it can be quite confining.
On the topic of cancellation, Earl Sweatshirt recently pulled out his Australian dates. He was supposed to perform in support of you guys alongside Kelela.
Unfortunately he had to pull out due to a loss in his family, so we are sending him a lot of well wishes and love. He was also set to play at Night + Day in Iceland.
Any plans to make music with him?
Yeah we'd love work with him, hopefully we will!
Jamie xx made a huge hit, "Good Times" with Young Thug back in 2015. Do you guys have any plans to work with Thugger or other rap artists?
Definitely. There's nothing planned at the moment, but we are close to the end of touring this record so it'd be a case of going to go back home and being creative again. We'd love to collaborate, it would be a fun thing.
Looking forward to it. Speaking of collaborations, what is your favorite remix of an xx song?
Hearing people remix our music is one of our favorite things. My favorite is John Talabot and Pional Blinded's remix of our song "Chained."
That's a good one. Let's talk fashion – you guys seem to be really into it.
I love fashion. I did a campaign with Dior Homme just for the love for the clothes.
BEAMS as well – you guys dropped two collections with them last year.
BEAMS came about because we were just fans of the store. Every time we were in Tokyo we made sure to visit. We even got to do a signing there. It just came to get to know them from being fans. And it happened quite naturally and easily. But it's something we'd love to continue doing with other brands and stores.
2017 was The xx's biggest year yet – you even performed on Saturday Night Live, Kimmel and Colbert. How does it feel to be on these big shows?
I think doing Saturday Night Live was maybe the most stressful and most intense experience of my life. It was a million miles away from where we'd come from as a band and it's just a different world to us. But with that said, we absolutely loved doing it.
Do these accomplishments change your outlook on things?
All three of us are quite shy people, so doing live TV like that was just overall a very intense experience. We'd definitely grown a lot in confidence after the experiences.