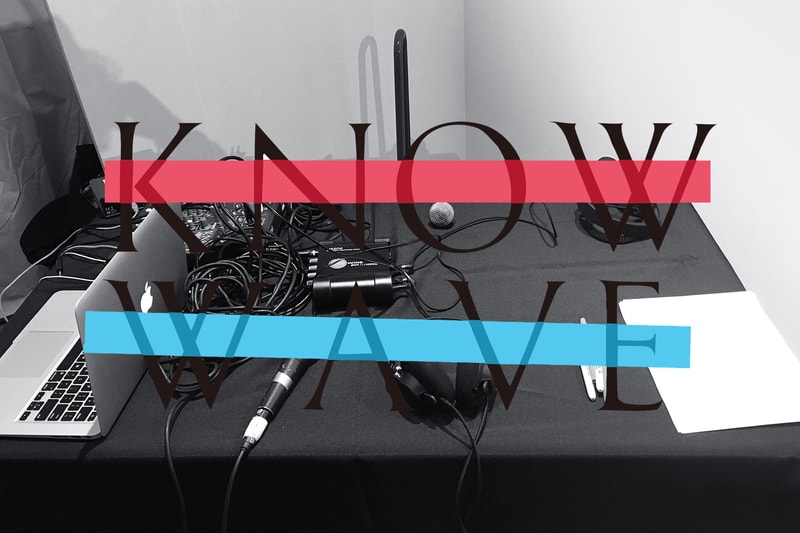 Aaron Bondaroff Officially Steps Down From KNOW WAVE
An official statement has been released.
---
Along with his recent resignation from the Moran Bondaroff gallery, art dealer Aaron Bondaroff has now officially resigned from online radio and community platform KNOW WAVE. The decision to step down stems from recent allegations of sexual misconduct against Bondaroff in which three separate women spoke out on incidents of verbal and physical abuse. KNOW WAVE will continue with Paul Simone as director of global programming and Kai Lily as the director of UK programming for the lifestyle radio and brand.
Below is the official statement on his resignation.
As part of Aaron Bondaroff's resignation from Moran Bondaroff, he will also be stepping down from Know Wave. The accusations levied against Aaron are serious, and sexual harassment goes against everything that Know Wave stands for. We have a zero-tolerance policy for harassment of any kind. With that said, we would like to reiterate what we do value: creativity, humanity, and perseverance.

Know Wave began as a humble platform for expression, which over the years has developed into a diverse, extensive, and vibrant community. Since 2012, Know Wave has gone from broadcasting one program in one city, to presenting over 200 programs spanning four continents. Our community is much bigger than one person and represents so many voices.

We want the women who have come forward to know that we hear you. We take these allegations very seriously, and we are dedicated to participating in the ongoing conversation on the topic of sexual harassment.

Effective immediately, Paul Simone has been named Director of Global Programming, and Kai Lily will be the Director of UK Programming.

"To me, Know Wave represents all of the creative people that I've had the privilege of working with over the last three years, in particular, the show hosts who have cultivated such a strong community through their powerful voices. Moving forward, I plan to provide an even stronger stage for these diverse individuals to have an open dialogue, in order for Know Wave to realign itself with whatever direction the community dictates. It is important for me to play a leadership role in elevating the voices that should be heard, and promise to work tirelessly in that effort." – Paul Simone

"I have been working for Know Wave in London, producing radio shows in partnership with an incredible group of creatives. I always understood Know Wave to be a safe space run by and for young people, with a focus on promoting education and consciousness, providing a venue for those without a voice. The actions of one individual do not reflect the hard work of all of the amazing contributors who make Know Wave what it is. I feel privileged to continue programming shows which reflect the progressive and inclusive nature of this loved station." – Kai Lily

Following the shift in our culture, we will continue to provide this platform for expression, open to all contemporary discourse. We look forward to working with Paul and Kai to ensure that Know Wave remains true to its core mission of fostering a kind and respectful community.