The First Official 'Spider-Man: Far From Home' Synopsis Surfaces
Along with a trailer description.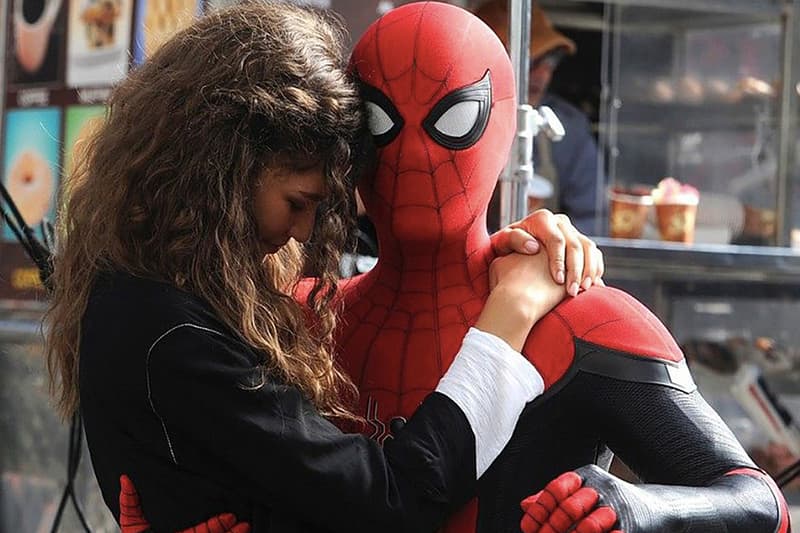 After releasing a new trailer for Captain Marvel and the first teaser for Avengers: Endgame, the Marvel Cinematic Universe continues to make waves seeing the first official synopsis for Spider-Man: Far From Home recently surfacing.
Shared via the Russian press site, Walt Disney Studios Sony Pictures Releasing, the synopsis for Spider-Man: Far From Home can be read below:
"Peter Parker (Tom Holland) and his friends go on summer holidays to Europe. However, the friends will hardly be able to rest — Peter will have to agree to help Nick Fury (Samuel L. Jackson) uncover the mystery of creatures that cause natural disasters and destruction throughout the continent."
On the other-hand, over the weekend, Marvel exclusively debuted the trailer for Far From Home during Brazil's CCXP convention. Though the trailer has yet to hit the web, a rundown of the trailer has been shared by multiple sources. The sequel will largely focus around the threat of Elementals, creatures composed of sand, water, and fire. The group of four typically includes Hydron (Lord of Waters), Magnum (Master of the Earth), Hellfire (Wielder of Flame) and Zephyr (Mistress of The Winds), and they'll be responsible for the natural disasters in Europe. To defeat them, Spider-Man will team up with Mysterio (Jake Gyllenhaal).
Keep it locked here for the official trailer release of Spider-Man: Far From Home. Far From Home lands in theaters July 5, 2019 and stars Tom Holland, Zendaya, Jacob Batalon, Marisa Tomei, Jon Favreau, J.B. Smoove, and Jake Gyllenhaal.
In more entertainment news, Ben Affleck, Oscar Isaac, Charlie Hunnam and more face off against the cartel in Triple Frontier.
The trailer begins with Peter Parker at a school event, shows the journey of his vacation and a big battle with Mysterio. #CCXP18 #SpiderManFarFromHome

— Tom Holland Source (@tomhsource) December 8, 2018
The trailer shown an romance between Michelle and Peter Parker. #CCXP18 pic.twitter.com/wcrMUCGQYz

— Tom Holland Source (@tomhsource) December 8, 2018
Spider Man is famous and going to Europe with friends on a tour, and prefers to leave his classic uniform in New York. Arriving in Venice he is approached by Nick Fury and recruited for a mission to defeat a giant villain made of stone and water. #1 #SpiderManFarFromeHome

— Tom Holland Source (@tomhsource) December 8, 2018