Marcel Dzama Playfully Blends Carnival & War Imagery in New Body of Work
For his first solo show in Greater China entitled "Crossing the Line."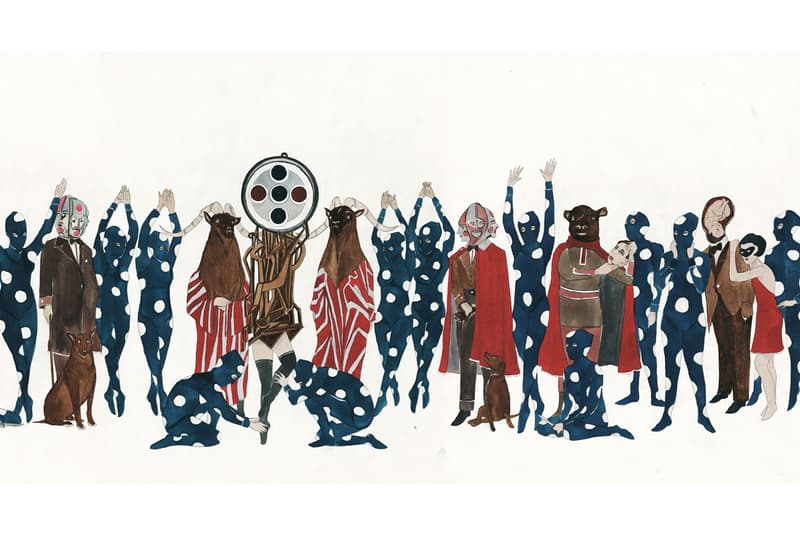 1 of 2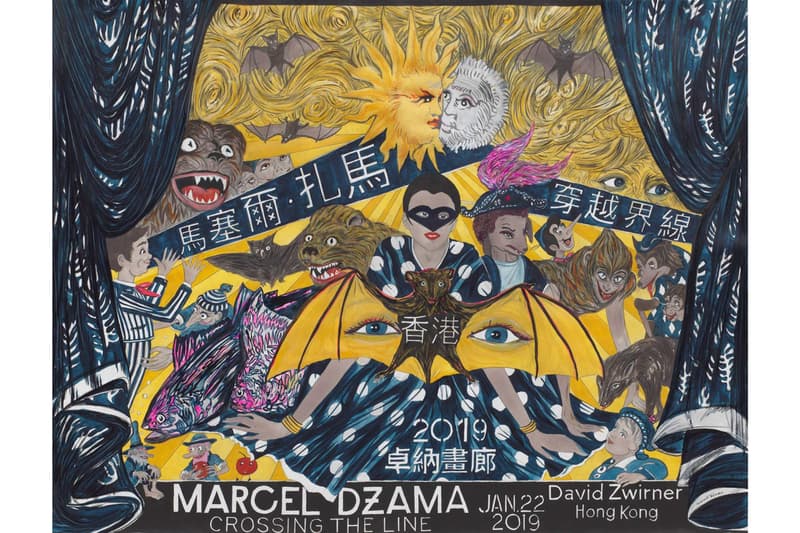 2 of 2
Marcel Dzama is a wizard when it comes to selecting diverse pictorial elements to create a profound composition. With a fantastical aesthetic and a surrealist approach, the Canadian-born artist borrows imagery from vast cultural contexts to conjure a unique dialogue. Dzama is set to unveil new illustrative montages existing on drawings, dioramas, and film for his first-ever solo exhibition entitled "Crossing the line" in Greater China to be displayed at David Zwirner's Hong Kong outpost.
"Many of the works in the exhibition feature text in different languages and from various sources, allowing Dzama the opportunity to play with meaning and experiment with composition," said David Zwirner in a statement. "For example, a group of works on paper that each depict a single masked figure incorporates song titles related to themes of love and longing taken from 1960s album covers of Hong Kong singer Margaret Lee and Taiwanese singer Yao Su Rong that the artist discovered during his travels."
"Crossing the line" will run through January 22 until March 9, 2019. Head over to David Zwirner's website to learn more. In other art news, Magnum recently announced its first online course on street photography containing lessons by the world's leading photographers.
David Zwirner Hong Kong
5-6/F, H Queen's.
80 Queen's Road Central
Central, Hong Kong