Juelz Santana Gets 27 Months Behind Bars
The rapper predicted the sentence on a recent episode of 'Love & Hip Hop.'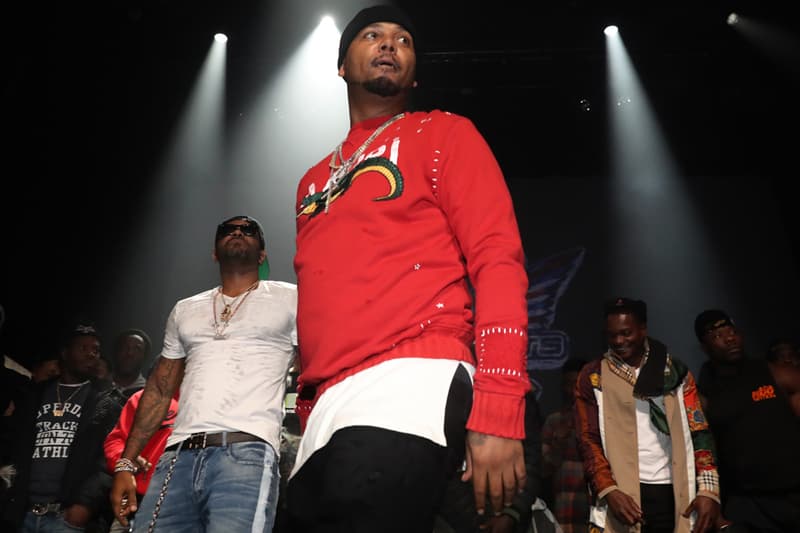 Following pleading guilty to a previous gun charge, rapper Juelz Santana has been sentenced to 27 months of incarceration for attempting to bring a gun on a flight in New Jersey. A judge sentenced the Dipset artist Wednesday morning in Newark, where he was also informed he'll be under supervised release for an additional 12 months following his release.
Earlier this March, Santana was arrested for attempting to take a loaded.38-caliber handgun and eight oxycodone pills through Newark International Airport. Once TSA found the weapon, the rapper ran from the scene and later turned himself in before pleading guilty of unlawful possession of a weapon and possession of a controlled dangerous substance.
The artist recently reunited with his longtime Diplomats members for a new album and proposed to his longtime girlfriend Kimbella during a performance at The Apollo.