Donovan Mitchell Reveals His First Signature Sneaker, the adidas D.O.N. Issue #1
A model fit for Utah's highflyer.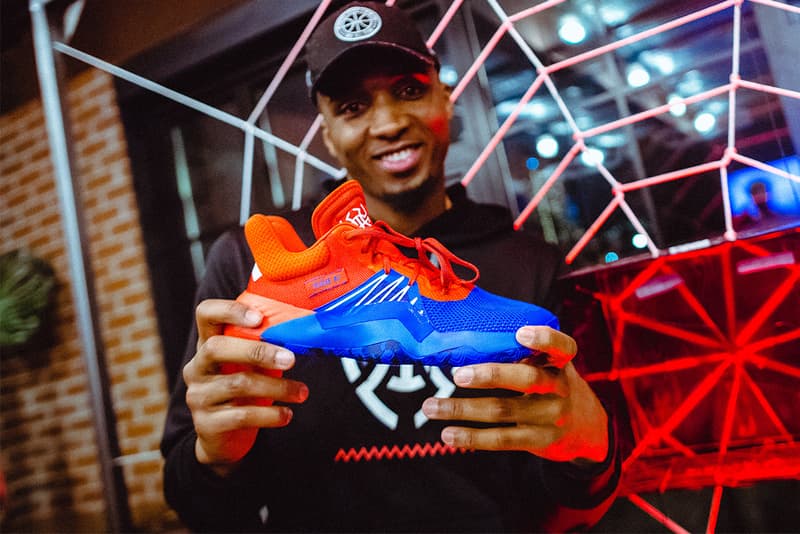 1 of 3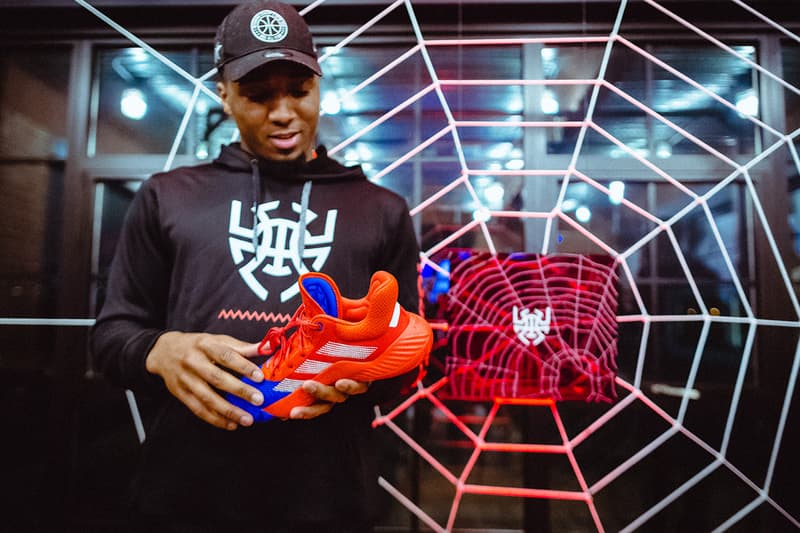 2 of 3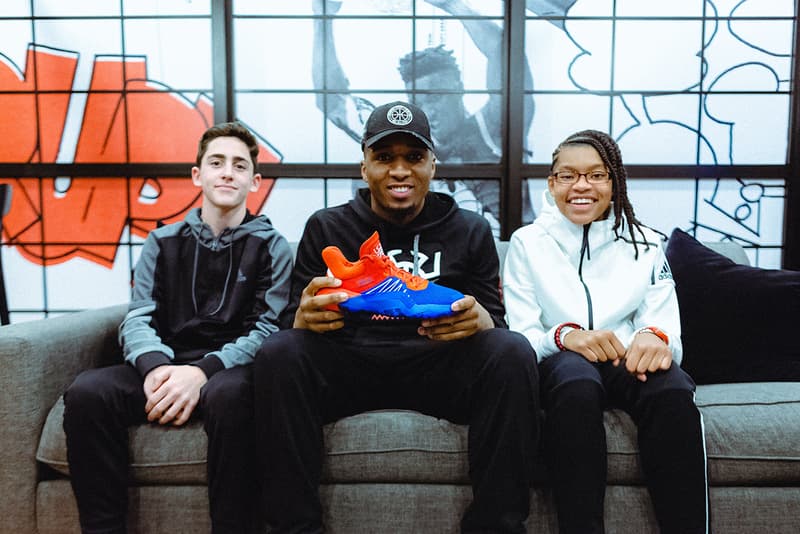 3 of 3
The highflying Donovan Mitchell revealed his first signature sneaker with adidas. After an impressive rookie year, the Three Stripes representative will be the face of the adidas D.O.N. Issue #1 model releasing in 2019. Standing for Determination Over Negativity, the model grabs influence from comic books with the incorporation of Donovan's "Spida" logo as an homage to his nickname. Mitchell's inaugural colorway is appropriately dressed in red and blue with white accents.
Having made its debut at the Greenwich Country Day School in Connecticut, Donovan's alma mater, two aspiring sports writers from the school – Rory Ashmeade and Blaise New - conducted an interview with Mitchell. They asked him about his first signature sneaker and got his thoughts on his nickname, what he plans to accomplish in the NBA and more, which can be found below. In other adidas news, you can take a look at the adidas Harden Vol. 3 "Wanted."
RA: This product is really cool.. and I was wondering, what kind of message do you want to send with your shoe?

DM: My message with this shoe is that it's for kids not only your age, but younger than you guys, older than you guys, just [for those who] believe that they can do anything. I want my story to be told as such – this was so unexpected for me. You know, it's only my second year in the NBA, to now have a shoe… I want to help inspire kids so they feel like they can do anything. You don't have to be the number one recruit, you don't even have to be a basketball player. I just want this to send a positive message to make kids feel inspired that they can be what they want to be.

BN: What made you come up with [your nickname] "Spida" in the first place?

DM: My teammate's dad gave me the nickname, and it was with me for a long time, I had the name but it never really stuck. Then as things started to progress, everyone started calling me Spida and it kind of just took off on its own.

RA: How will this shoe in particular differ from others?

DM: Well, I think the accessibility will be a lot different. We obviously have the Hardens, the Dames and others, but for me, I wanted the shoe to be accessible to all people, both price-wise and color-wise, and I wanted everything to be relatable to the everyday person that can't spend $250 on shoes. I wanted to work with adidas to find ways to make sure the shoe was accessible to everybody who wants to wear them.

BN: How is it going to feel when kids around the world are going to be wearing your own shoe?

DM: I still can't get over the fact that people wear my jersey, so I think it will take a little while to get used to this. It might take a little while for ME to get used to wearing my own shoe, so… it's going to take a while, but I'm blessed.