Best New Tracks: Chance The Rapper, Migos, SZA, Lil Yachty, Travis Scott & Quavo and More
Hot new tracks for your holiday weekend.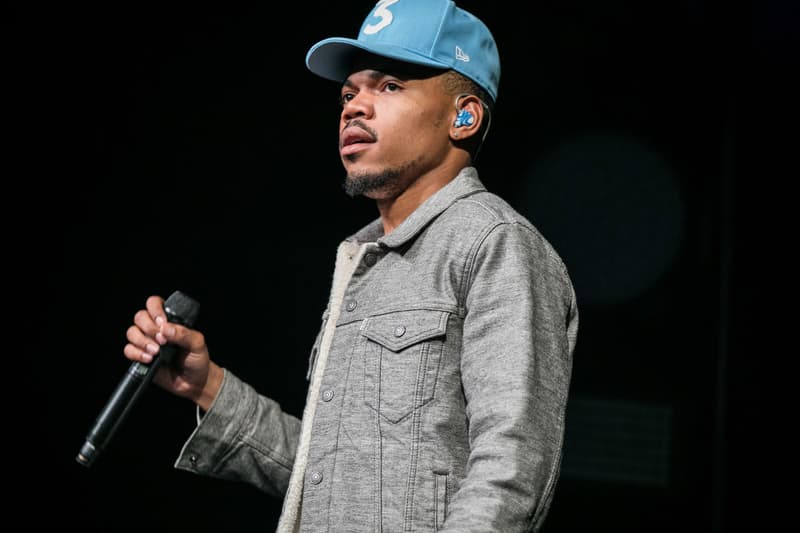 For this week's music roundup, fans were in for a couple of surprises including the unexpected release of Travis Scott and Quavo's long-rumored joint album, Huncho Jack, Jack Huncho. Gucci Mane also joined in on the holiday festivities with his own unexpected release of his twelfth studio album, El Gato The Human Glacier. On the note of Atlanta artists, we also saw the release of a hilarious new music video from Migos & Lil Yachty that not only featured DJ Akademiks and Joe Budden lookalikes, but also showcase Offset's new elaborate $70,000 USD Ric Flair chain. Speaking of disses, Dipset frontman Killa Cam felt the need to drop a Kanye West diss track this week after he felt some sort of way about being mentioned in Kanye's latest album.
Outside the music, this week also saw several tragic passings, one of which was a pioneer in podcasting and arguably one of the most respected and innovative minds in hip-hop, Reggie Ossé otherwise known as Combat Jack. The other unfortunate passing was MF DOOM's 14-year-old son, Malachi Ezekiel Dumile. Both are in our thoughts and we send our deepest condolences to their friends and family.
Check out the best new music releases from the week down below and let us know what you think in the comment section.
Migos & Pharrell – "Stir Fry"
Following the work on the super stacked Control the Streets, Vol. 1 project, Migos are keeping their feet on the gas as they return with a new Pharrell-produced single this week titled, "Stir Fry." The Atlanta rap trio are continuing to elevate their game and are poised to make another huge run in 2018.
SZA & Calvin Harris – "The Weekend" (Remix)
SZA's career soared to new heights in 2017 much thanks to her critically acclaimed debut album, CTRL. Since the release, she's not only earned several platinum plaques, but also garnering a cool five Grammy Award nominations for the year. This week, in celebration of a wondrous year, the singer dropped off a little special gift to fans in the form of a Calvin Harris remix of her hit single, "The Weekend." Listen below.
Chance The Rapper & Jeremih – Merry Christmas Lil Mama: Rewrapped (Mixtape)
Chance the Rapper and Jeremih have dropped a "rewrapped" version of their Merry Christmas Lil Mama project. The original dropped back in 2016 and the new version has nine new tracks and a piano rendition of "Stranger at the Table." Listen in below.
Travis Scott & Quavo – Huncho Jack, Jack Huncho (Album)
Travis Scott and Quavo collectively shut down the internet last night with the surprise drop of their long-rumored collab album, Huncho Jack, Jack Huncho. The early Christmas present from Travis and Quavo features 13 tracks with production from the likes of Murda Beatz, Mike Dean, Southside and more. Stream below.
Ski Mask The Slump God & Rich The Kid – "Bukakke"
With this new album on the horizon, Ski Mask The Slump God continues his promotional push this week with another single off his forthcoming project titled, "Bukakke" featuring Rich The Kid. As the title suggests, it's a raunchy rap tag-team affair as both rappers exchange explicit bars over a slapping beat courtesy of producer Jimmy Duval.
The Streets – "Burn Bridges" & "Sometimes I Hate My Friends More Than My Enemies"
After a lengthy period of musical silence, The Streets are back with two new tracks titled "Burn Bridges" and "Sometimes I Hate My Friends More Than My Enemies." Respectively, the new songs are their first pieces of material following the group's expansive European tour last year. Stream both tracks below.
Lil Yachty & Creek Boyz "With My Team" (Remix)
Lil Yachty never shies away when it comes to working with newcomers, as was the case this week when he teamed up with 300 Entertainment's newly signed rap crew Creek Boyz for the official remix of their song "With My Team."
Listen to the track below.
Gucci Mane's New Album, 'El Gato The Human Glacier'
After sharing his 11th studio album Mr. Davis album back in October, Big Gucci has now dropped his 12th studio album as of this week. El Gato: The Human Glacier is Gucci Mane's latest full length effort and arrives just in time for the holidays. No guest appearances and production exclusively from Southside of 808 Mafia.
Conway – G.O.A.T (Mixtape)
Following in the steps of his older brother who dropped a tape with MF Doom earlier this year, Conway hit fans off with his long-awaited G.O.A.T mixtape this week and it's packed with hard bars, grimy beats and rap veterans including Prodigy (R.I.P.), Raekwon, Royce 5'9, Styles P and fellow Griselda label mate Benny. Stream down below.
Be sure to check out our previous music roundups for the best drops of weeks past.