EXCLUSIVE: Westside Gunn Premieres MF DOOM Collab, Talks Shady Records, Fashion & Wrestling
Listen to the new WESTSIDEDOOM track here first.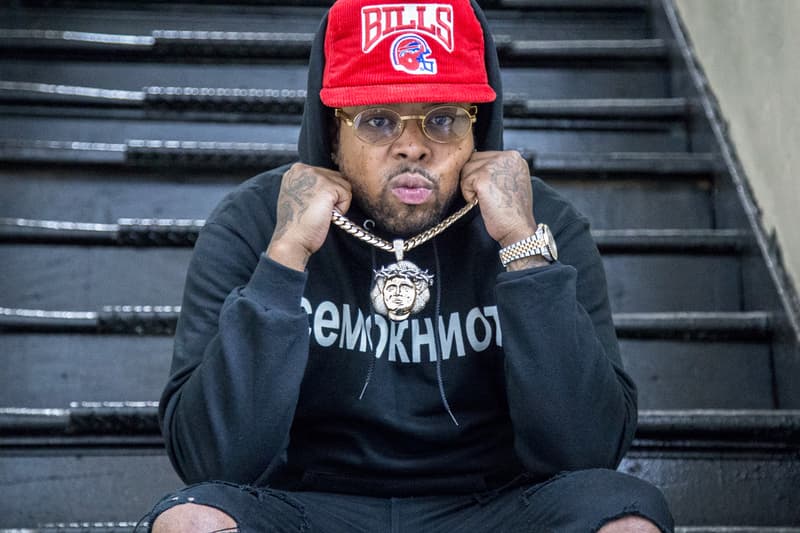 When asked how to best describe his music, Westside Gunn without hesitation answers, "The grimiest, flyest shit you've ever heard in your life." If you're not familiar with Gunn and his brother Conway's catalog (the duo are always in collaboration), a good place to start is with WSG's groundbreaking 2016 project Flygod. The dominantly Daringer-produced album delivers an ominous signature sound that perfectly complements Gunn's vividly sharp rhymes. The seminal Griselda Records release also includes a slew of noteworthy guest appearances from Roc Marciano, Action Bronson and Danny Brown to name a few.
Returning back to the word "grimy," it's an appropriate descriptor that alludes to the drugs, guns and violence-laden prose in WSG's lyrics. His verses are influenced by his hometown of Buffalo, which with a current violent crime rate of 1,238 per 100,000 residents, was named the 10th most dangerous city in the U.S. by Forbes. The "fly" aspect of his music, on the other hand, equates to Gunn's adeptness in fashion. While you might hear him namedrop mainstream brands like Virgil Abloh's Off-White™, Christian Dior or Prada, Westside also mentions more progressive labels like UNDERCOVER, JUUN.J and even Sasquatchfabrix. Gunn's fashion knowledge is deep and he's able to inventively juxtapose his fondness for style with the gritty topics presented in his raps.
With Westside Gunn and his brother Conway's recent signing to Eminem's Shady Records earlier this March, it appears that everything is moving in a promising direction. Namely, as exclusively teased by HYPEBEAST, WSG is working with legendary rapper MF DOOM under the moniker WESTSIDEDOOM. In addition to revealing the project and explaining how the partnership came about, Westside Gunn also sat down with HYPEBEAST to speak on his new Shady Records deal, being a longtime wrestling fanatic, Prodigy of Mobb Deep, and more.
We also have the exclusive release on the first WESTSIDEDOOM track titled "Gorilla Monsoon" produced by Daringer for your listening. Make sure to hear it here first.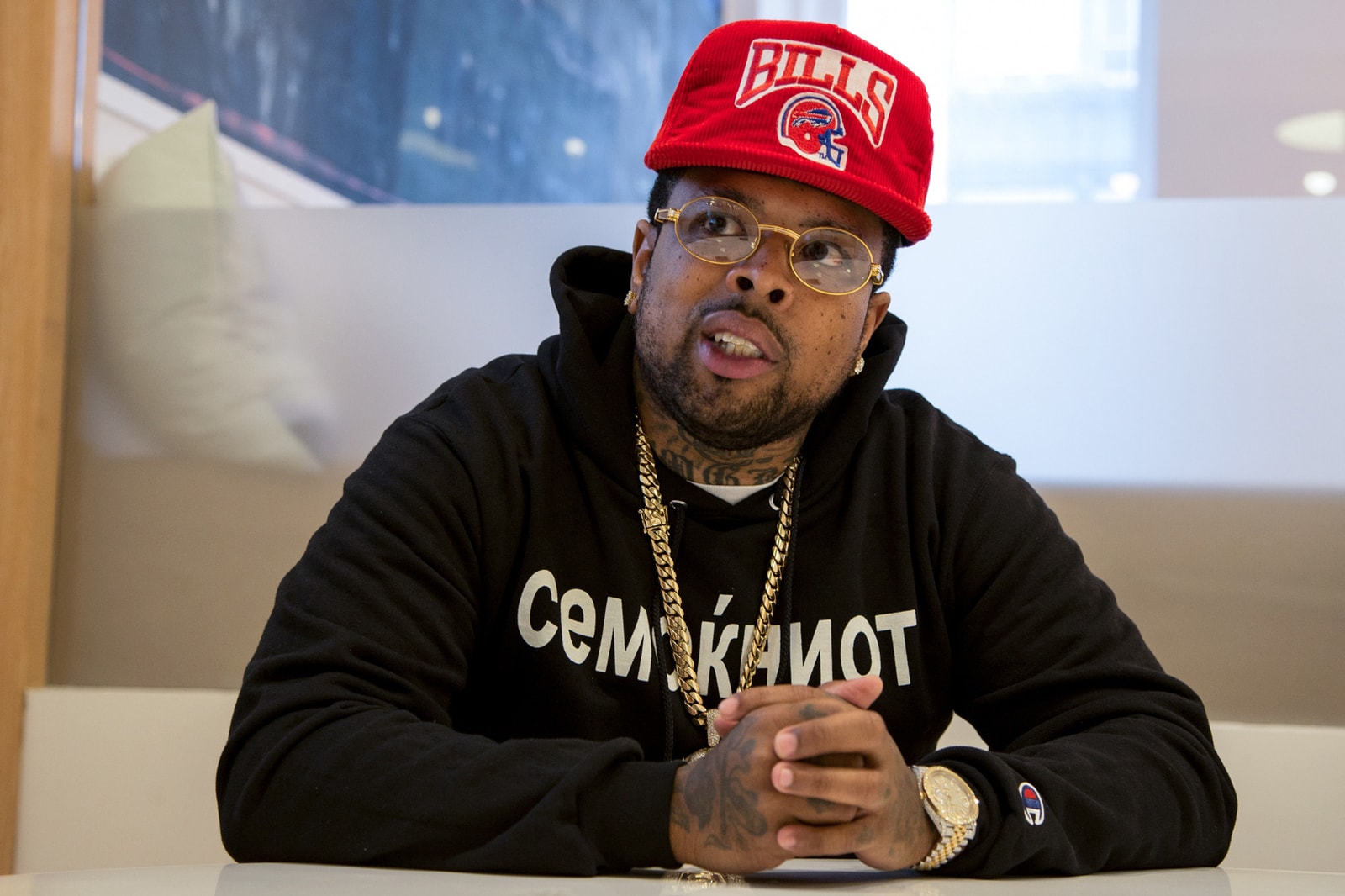 You and your brother Conway recently signed to Eminem's Shady Records. What can fans expect now that you and your brother are part of the Shady family?
The same just multiplied by 10. What Shady stands for and when people hear us, they know we're lyricists. Being there with Marshall (Eminem) they already understand that they're not going to sign no bullshit. Being from Buffalo and then put on at that type of level, you have to hold up your end of the bargain. People already respected the movement but being here with Shady enhances us. It gives us a different type of audience we didn't have before. The sound's not going to change because they don't even want us to change. It's all about just taking us to the next level.
NYC, LA, Atlanta and Chicago are some of rap's most well-known cities. How important is it for you to put Buffalo on the map?
It's very important. Buffalo is one of those cities that's always been overlooked. There's always talent there, it's that no one there has really been able to reach that next level. I'm glad that we could do it because I would be mad if it was somebody else. I would be mad if people represented us the wrong way. Plus, what people don't understand that is that it's dangerous over there than it is here (NYC). It's just one of those cities where you always have to watch over your back. That environment is what makes our sound so raw and gritty and at the end of the day when you hear us, that's Buffalo.
You kicked off your 'Griselda On Steroids' Tour in NYC; it was a pretty pivotal show for New York hip-hop. Prodigy of Mobb Deep was there to perform with you. Can you share your thoughts on P's passing? How much of an influence was he on you and your brother?
Prodigy was the homie. Growing up listening to New York hip-hop as a kid, Mobb Deep was in the elite. They're legends even as far as Havoc's production. Back then you had to compete with B.I.G. and Wu-Tang and if you weren't up to that level then you were considered bad. But Prodigy, he was part of the elite. He was that guy. My brother met him first, but when I met him, the mutual respect was already there. When P would have shows at Niagara Falls, he would hop out the van and just be looking for us, "Where's Westside and Conway?" Then when we did the recent Webster Hall show it was nothing but respect. He was there and we actually hung out the whole day. It's sad that he's gone and my brother and I were able to see him at the hospital. Just rest in peace to a legend, forreal.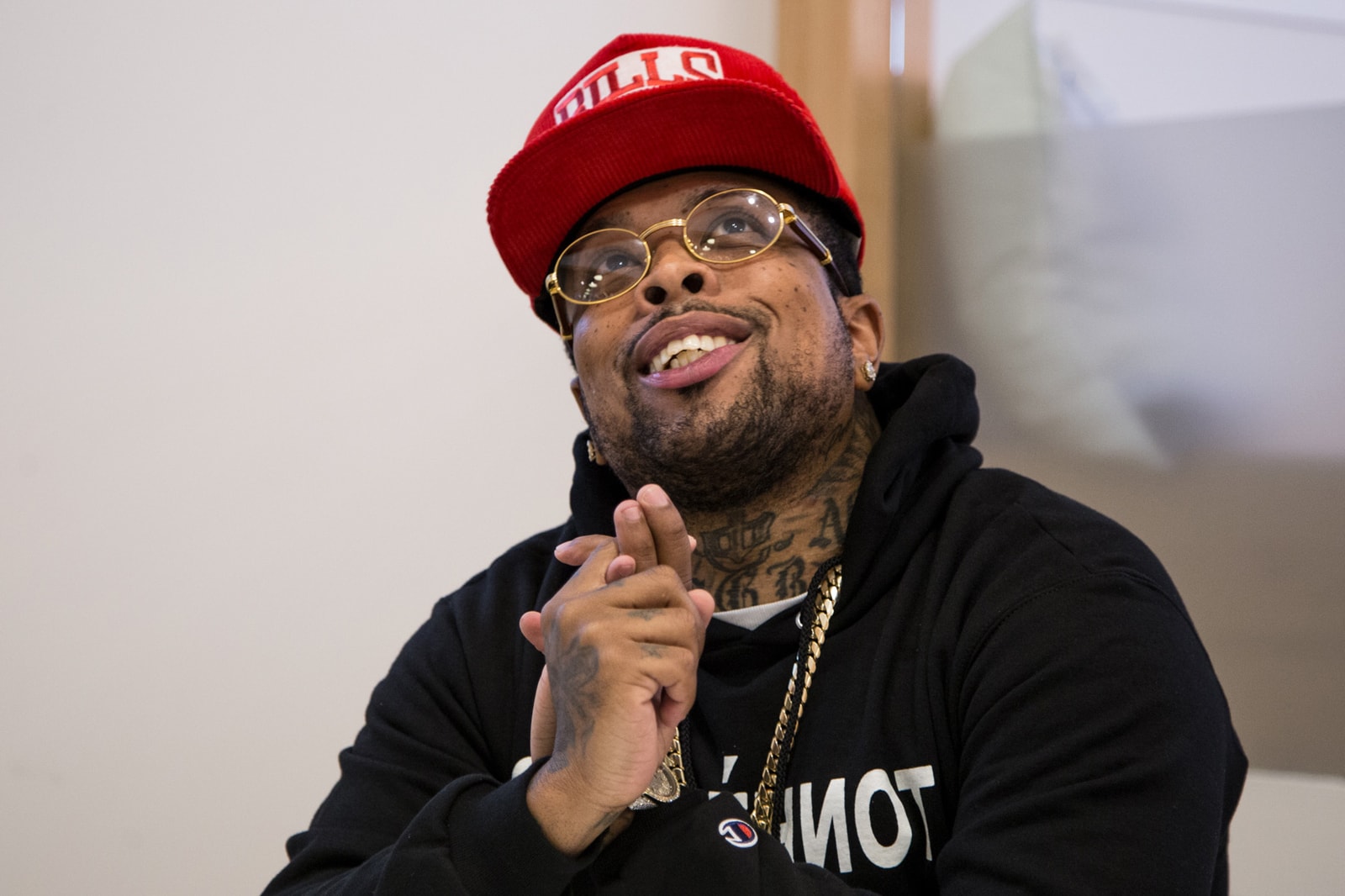 You're heavily influenced by wrestling as heard in your raps and recent attendance at Summer Slam. Who are some of your favorite wrestlers of all time?
That's probably the best question someone's ever asked me. Let's see. There's Hulk Hogan, Shawn Michaels, Ric Flair and Scott Hall.
What's the best wrestling match you've ever seen, live or on TV?
When Hogan turned. It was called "Bash at the Beach." It was the summer right before I went to high school. You know Hogan was always the shit! He was the guy with the vitamins, you want to have the pythons. You know, Hulkamania! That match changed wrestling. When the nWo (New World Order) hit, there's nothing ever in wrestling history that could compare to that.
You have a wide knowledge of fashion brands, from the legacy brands right down to the more avant-garde labels. How did you start getting into fashion? What brands were you into growing up?
I've always been into fashion. Jerseys were big for a long time. Back in the mid-'90s, that's when it was baggy jeans and Timbs. You know, the Wu-Tang & Nas look. Then there was Cross Colors for the hustlers and I lived with my uncle Bacon who I put on my rhymes a lot. He was a hustler and he always had the flyest shit on. Of course, he would also buy me the flyest shit too but when I started buying shit on my own, it went from jerseys to like the Nautica Challenge Spring jacket with the bucket hat or the Tommy Hilfiger corduroys with the Eastlands, Timberlands, or even Wallabies. At the end of the day, I study fashion. That's my interest and my love — I like to be ahead of the game and I do my research. When I mention a brand like John UNDERCOVER and you take that to the hood, they might think you're speaking another language. But guess what? Next year, they'll all be like, "Oh that's what he was talking about!" That's the Flygod at work and I'm trying to educate you. I have to be ahead of the curve.
You've cemented a raw, signature sound with producers like Daringer and The Alchemist. Are there other producers out there you want to work with?
I'm honestly cool with everybody already. My style personally in terms of being the dopest Westside I could be, it will always start with production. Me having Daringer is crazy because not a lot of people have that — Prodigy had Havoc, Wu had RZA, Gangstarr had Primo (DJ Premiere). A lot of people be all over the place with their shit but me, I have this sound with Daringer. Everything else beyond that is just a bonus because I already fuck with Pete Rock, 9th Wonder, Primo, Alchemist, the list goes on. Griselda sound is Griselda sound and that's what you're always going to get. If I make an album with different producers, I might even throw Metro Boomin just because I'm not in a box — I might even give you that Westside Boomin.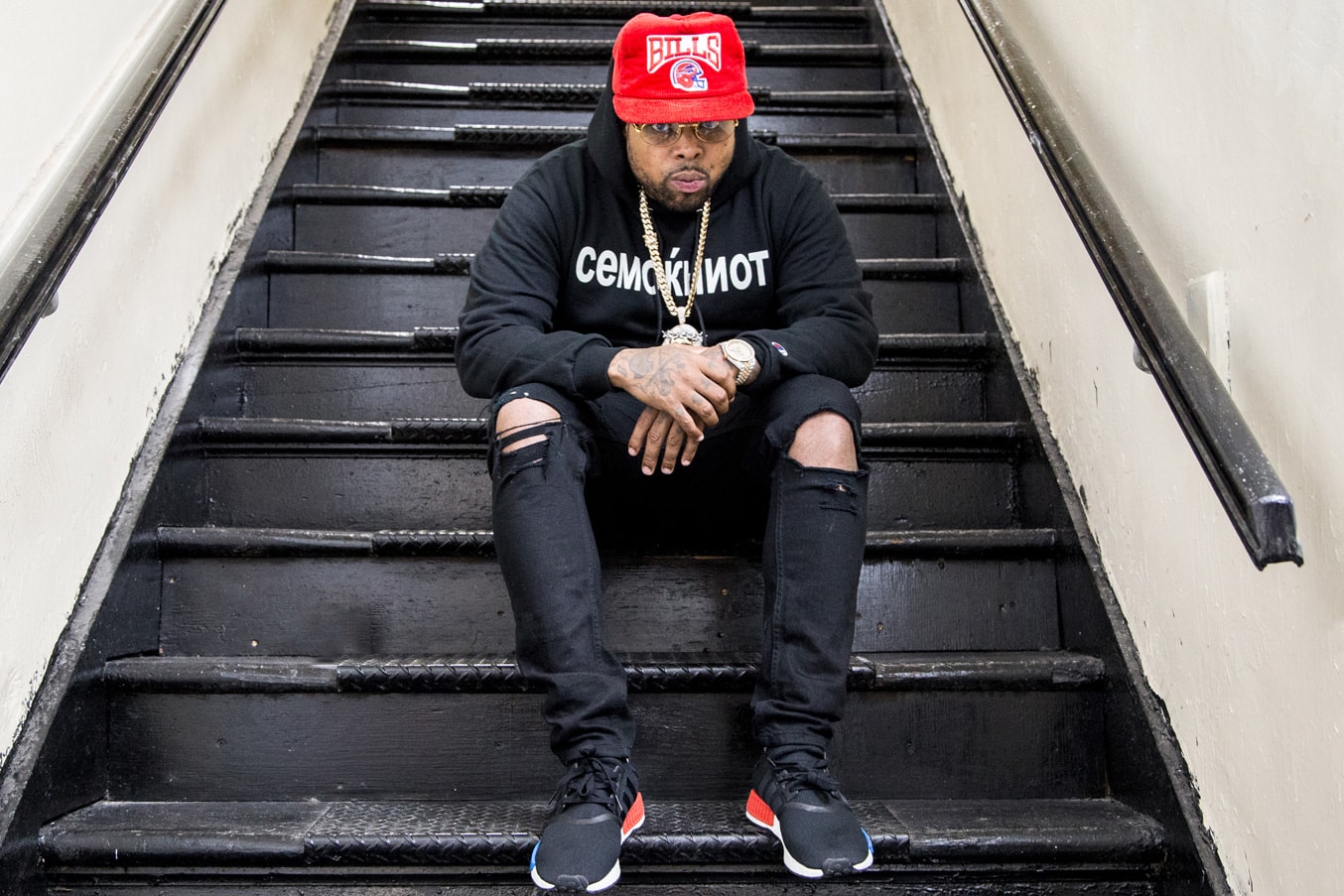 You just revealed to HYPEBEAST your project with MF DOOM called 'WESTSIDEDOOM.' How did this partnership come about?
I've always made references before about meeting MF DOOM, even on Twitter. He's just one of those mysterious dudes and that's what I like about him the most. When you heard his work with Ghostface, it was just like "how did that happen?" Not everyone out there is able to touch DOOM because he's not out there like that. I reached out to him and the dots just connected. Plus, I already had the WESTSIDEDOOM idea in my head. It didn't have to be a full album or whatnot to make a point. The two songs we have, those are art pieces to me. From MF DOOM and his management's standpoint, it made a whole lot of sense and they've already thrown the respect at me. So after all that, I hit up Alchemist and Daringer. I told Daringer first and he cooked up a joint and that was it. Then we sent Alchemist's joint and it was just magic. With this WESTSIDEDOOM shit, I honestly feel from what I did and what he did on those two songs with Alchemist and Daringer, nigg*s is in trouble and the whole world is about to understand what I'm saying.