G-Shock Celebrates 35th Anniversary With "Red Out" Collection
All red everything.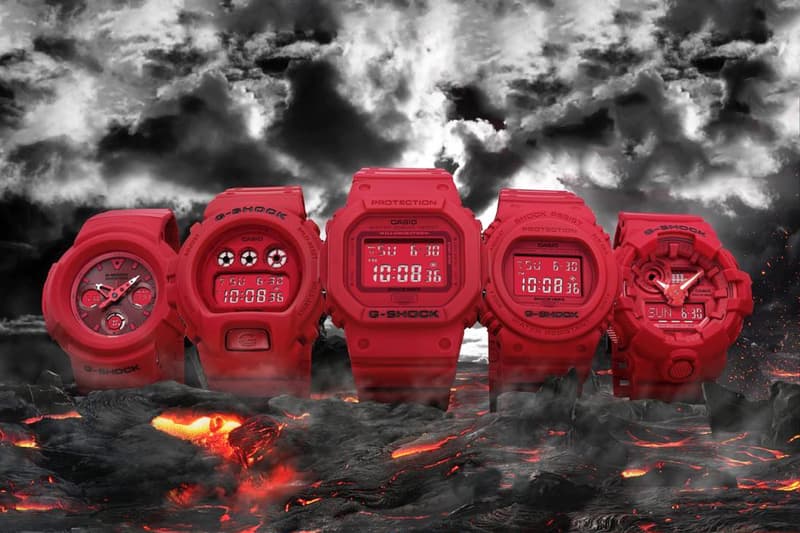 After teaming up with Hender Scheme for a leather-clad, modern DW-5600HS-4JF, G-Shock continues its 35th-anniversary celebration with an all-red run of watches.
Fittingly known as the "Red Out" collection, G-Shock's latest line adds bold red tones to the DW-5635C, AWG-M535C, DW-5735C, DW-6935C and GA-735C. Outfitted with a new technology, the "Red Out" range also boasts an enhanced gloss to its presentation.
You can take a look at the G-Shock "Red Out" collection watches above, while consumers will be able to purchase the items come January 19 2018. Initially, G-Shock jump-started its 35th-anniversary campaign with the gold and black "Gold Tornado" line. Last month, G-Shock once again switched up the color schemes for an all-white N.HOOLYWOOD collaboration.