'Spongebob Squarepants' Creator Stephen Hillenburg Has Passed Away
Rest in peace.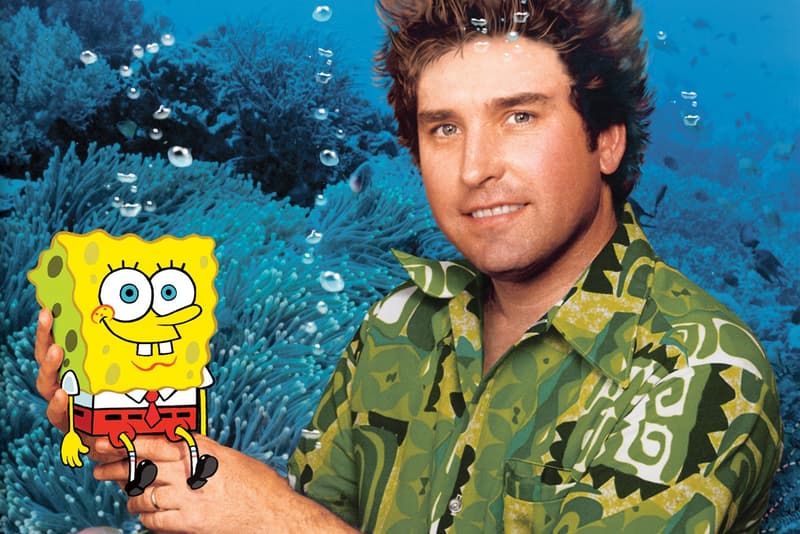 Stephen Hillenburg, the creator of one of Spongebob Squarepants, has passed away at 57 following a battle with ALS, also known as Lou Gehrig's Disease. Hillenburg first revealed that he was suffering from the illness last March.
After graduating from Humboldt State University in 1984, Hillenberg became a marine biology teacher at what is now known as the Ocean Institute in Dana Point, California. A lifelong love of the sea combined with his innate artistic talent, inspiring Hillenburg to both illustrate and pen stories to teach his students about ocean life. The characters in those stories formed the basis for what became Spongebob Squarepants, Patrick Star, Mr. Krabs and the many other unforgettable characters from the show.
From 1993 to 1996, Hillenburg wrote and directed episodes of Rocko's Modern Life, before devoting himself full-time to Spongebob, which first aired on May 1, 1999 and currently boasts over 250 episodes. After writing, producing and directing The SpongeBob SquarePants Movie in 2004, Hillenburg stepped back from Spongebob, eventually returning to write and co-produce the follow-up film, The SpongeBob Movie: Sponge Out of Water.
"We are incredibly saddened by the news that Steve Hillenburg has passed away following a battle with ALS," said Nickelodeon in a statement. "He was a beloved friend and long-time creative partner to everyone at Nickelodeon, and our hearts go out to his entire family. … His utterly original characters and the world of Bikini Bottom will long stand as a reminder of the value of optimism, friendship and the limitless power of imagination."
Hillenburg is survived by his wife Karen, son Clay, brother Brian Kelly and mother Nancy.
Below, view some tributes and memories shared by mourning fans on Twitter.
? We are sad to share the news of the passing of Stephen Hillenburg, the creator of SpongeBob SquarePants. Today, we are observing a moment of silence to honor his life and work. ?

— Nickelodeon (@Nickelodeon) November 27, 2018
Here is a message from Stephen Hillenburg found in the 1st DVD of Spongebob's 1st Season box set pic.twitter.com/YjA4RsWIow

— Joe (@The_Freezz) November 27, 2018
RIP Sponge Bob creator, Stephen Hilenburg. Thanks for shaping pop culture and the internet. pic.twitter.com/iukCQWZZxD

— Houston Rockets (@HoustonRockets) November 27, 2018
Stephen Hillenburg's original character designs for Spongebob. #SpongeBobSquarepants #Stephenhillenburg pic.twitter.com/7g3wTwRHag

— Dave Scheidt (@DaveScheidt) November 27, 2018
Goodbye Stephen Hillenburg, thank you for the shared laughs with my kids through the years. We're all Goofy Goobers thanks to you.

— Tony Hawk (@tonyhawk) November 27, 2018
SpongeBob: Isn't he beautiful?
Patrick: How high's he going to go?
SpongeBob: All the way, Patrick, up to the great beyond. Goodbye, friend.
Patrick: Happy trails!
SpongeBob: He's on the other side now.
Patrick: Yeah. He's in a better place.

Thank you Stephen Hillenburg pic.twitter.com/x86uMuQI9z

— Comrade Tentacles☭ (@ComradTentacles) November 27, 2018