It Appears CNCPTS Will Drop a Nike SB Dunk Low "Purple Lobster" This Year
December 14, mark your calendars.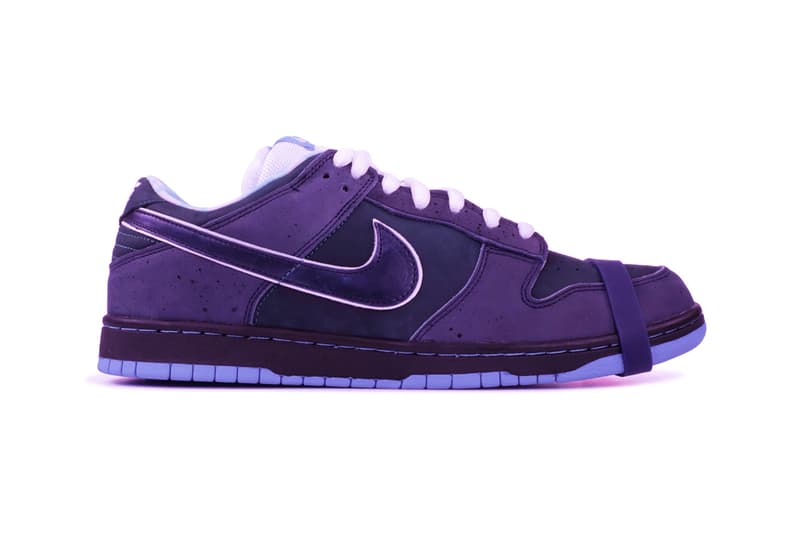 Having recently dropped a "Green Lobster"-themed Nike Kyrie 4 back in August, Concepts returns to the original Lobster release with an all new Nike SB Dunk Low "Purple Lobster."
So far no official word of the release has been made (the image above is not the actual product), but sneaker enthusiasts are already taking to Instagram (see below) to showcase their seeded pairs as well as a billboard that hints at its inevitable release of December 14, 2018. The "Lobster Dunk" has been a fan-favorite among Nike SB collectors for years now, and has seen iterations in Red, Blue and Yellow. As Concepts' creative head, Deon, states on his IG, "there's actually purple lobsters if you google [it]. Also lobsters, depending on depth, can turn into any color. If you want to get technical, red and blue (the Og colors) combine to make purple." Thanks, Deon, but these beauts don't need any explanation.
We reached out to the CNCPTS team for more info, so be sure to check back soon. In related footwear news, Diamond Supply Co. is also releasing an all-new Nike SB Dunk Low this week.