EXCLUSIVE: Jack Bruno & Famous Dex Collaborate on "2 Goth Kids"
Listen to the Dylan Brady-produced track here.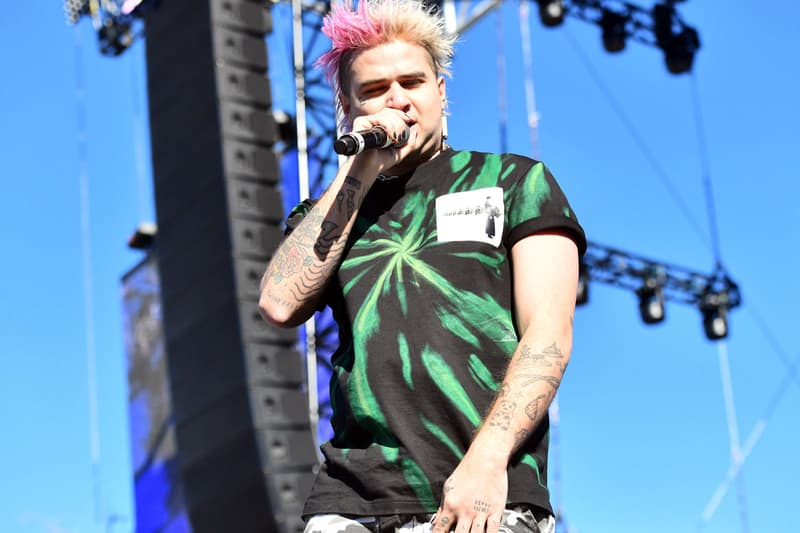 While our hearts are heavy with the death of GOTHBOICLIQUE member Lil Peep, the emo-rap movement represented and pushed continues to flourish.
Rapper/singer Jack Bruno has teamed up with Famous Dex for his new track "2 Goth Kids." Produced by Dylan Brady, the song finds Jack delivering memorable lyrics and melodies over a hard-hitting instrumental. Famous Dex drops a lighthearted and heavily Auto-tuned verse, giving the track that extra shimmer.
"I remember going out to a goth club last summer, and dancing with this girl to The Cure's 'Lovesong' — one of my favorites," Jack says. "I just remember having a moment — just really enjoying myself and not over thinking the situation. The combination of getting lost in the moment with this girl in this cool place with cool music before the reality kicked in was the inspiration. The verses and bridge are kind of like the overthinking and questioning, and the chorus was just the moment." 
"The Famous Dex collab came about thru a few friends of mine, Reggie Mills and my homie Mike Gonsolin," he added. "They both work with Dex on a lot of music. so right when I wrote the track I thought Dex's voice is so animated it would be dope to get him on the track. They hit him up, he liked the track. We met up, got the vibe going and tracked it."
Listen to the track below.