Google Maps Is Getting a Big Redesign
With three specific display overhauls.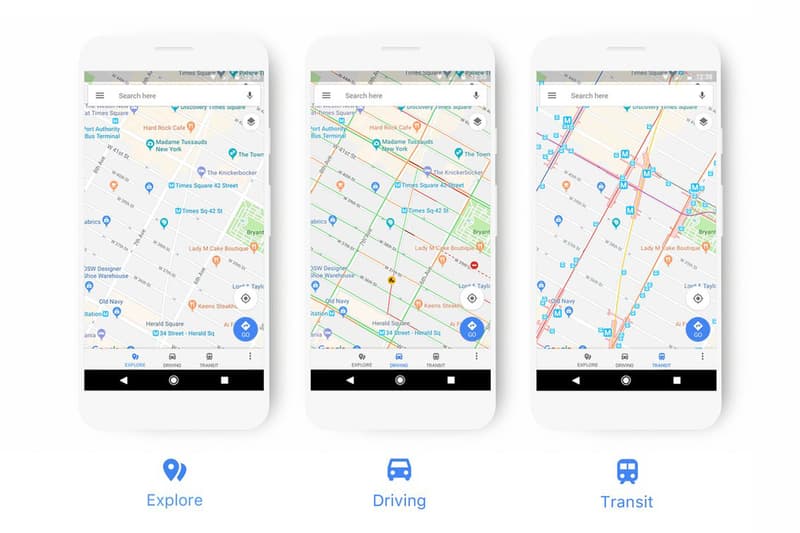 Google has announced its flagship Maps is changing its design in the coming weeks. There will be three overhauls starting with its effort to show relevant information in each mode of transportation available. If you're taking the train, for example, gas stations won't be highlighted, but will if you're looking up transportation via car.
A new color scheme for points of interest will also be introduced. Shopping locations will be in blue, entertainment and leisure spots will be highlighted in teal, and hospital/medical facilities will red/pink. Lastly, dozens of new icons for various places arrive for places ranging from aquariums to churches to schools. The new map changes are slated roll out in the next few weeks and integrated through all of Google's products that incorporate Maps.