Stream Gucci Mane & Future's 'Free Bricks: Zone 6 Edition' Collab Project
The surprise sequel to 2011's 'Free Bricks' is here.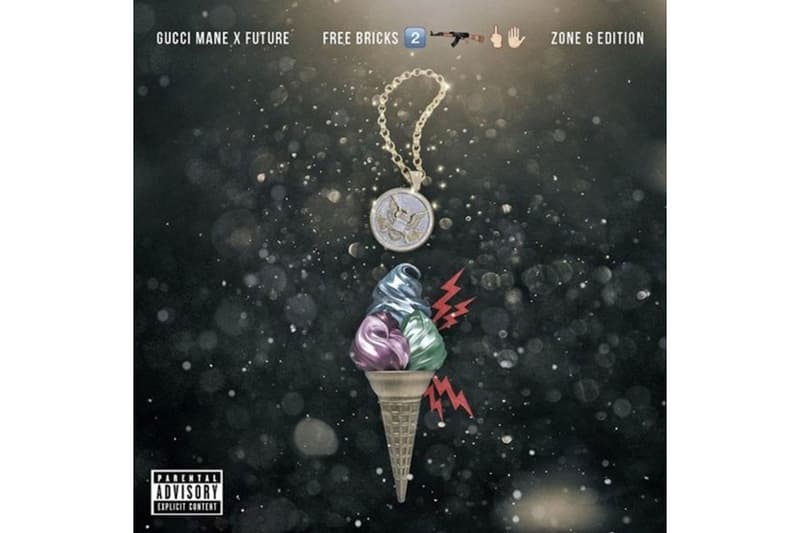 [gallery columns="3"]Gucci Mane just released a surprise project titled Free Bricks: Zone 6 Edition. It's a free six-song collab project with fellow Atlanta rapper Future. In a conversation with Miss Info, Guwop talks about the conception of the tape:
"Last night, me and Future met up in Atlanta. We ditched our entourages, we didn't book my usual studio, or his usual studio. It's like we knew we wanted to fly under the radar. There was like this positive competition in the room. I'd hear him go in on a verse, and I knew I had to step up. He would say, the same back, and we knocked out six songs so crazy that I knew we couldn't just sit on it. We talked about recording some more, adding more songs. But I didn't want to over think it or over plan things. Even Future didn't think we were dropping this tonight. This is the freshest it can get. These joints ain't even 24 hours old. That's like bringing you in the studio with us."
The mixtape is a sequel to their original Free Bricks collab project, which came out in 2011. Stream the 2K16 version below.