YoungBoy Never Broke Again, Ski Mask the Slump God & Others Dominate Ethika's 'Prophesy' Tape
Quando Rondo, Blac Youngsta and Yung Bans also contribute some bars.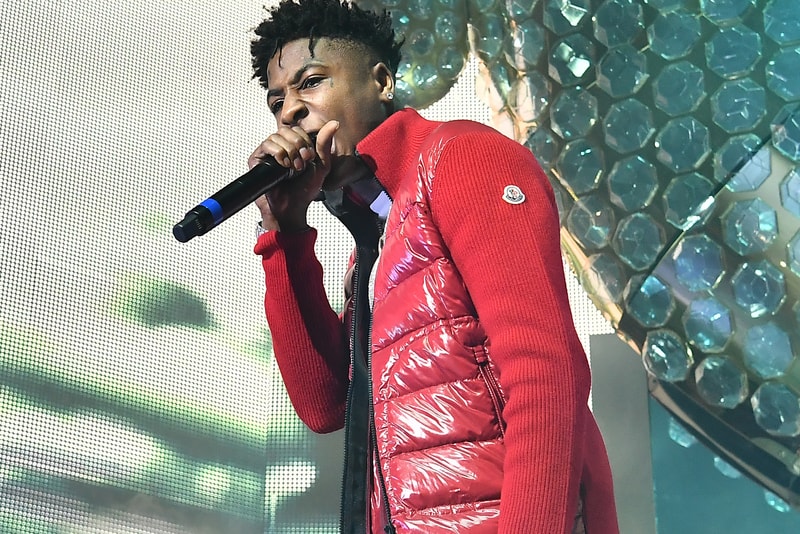 Several months after the debut of Ethika's first 2018 mixtape, RGB 2, the California-based brand has released a second hip-hop compilation project for the Fall and Winter weeks, The Prophesy Mixtape.
Billed as "A Blueprint of Future Reality," The Prophesy Mixtape brings us 13 new tracks, including records from Mozzy, YoungBoy Never Broke Again, Blac Youngsta, Ski Mask the Slump God, Yung Bans, Quando Rondo, Don Toliver, June, Tokyo Jetz, Guapdad 4000 and others. The project is also billed as a "First Edition," alluding to other potential Prophesy releases in the future. Every single one of the artists who contributed to the aforementioned full-length also helped design their own new signature pair of Ethika's.
"We have been lucky to work with so many great artists over the past few years. We just finished our second RGB Mixtape earlier this year, and saw great success for the brand and artists," Ethika CEO Matt Cook shares via press release. "Music has always been an integral part of Ethika's DNA, and this last year we saw a shift in interest and popularity towards several younger artists. This shift created the concept for ͚The Prophesy Mixtape, which focuses on up and coming artists that we feel are destined for fame. From the beginning, this project was all about providing a music and design platform for some of the new, young artists. We look forward to growing with all these guys as they start to make a name for themselves in music."
You can stream Ethika's new Prophesy mixtape below. For more, head on over to the official Ethika website.
Last month, YoungBoy Never Broke Again and Quando Rondo teamed up with Kevin Gates for the "I Am Who They Say I Am" video.