Vince Staples Gives Another Response to the Viral "Norf Norf" Reaction
"She has a right to her opinion."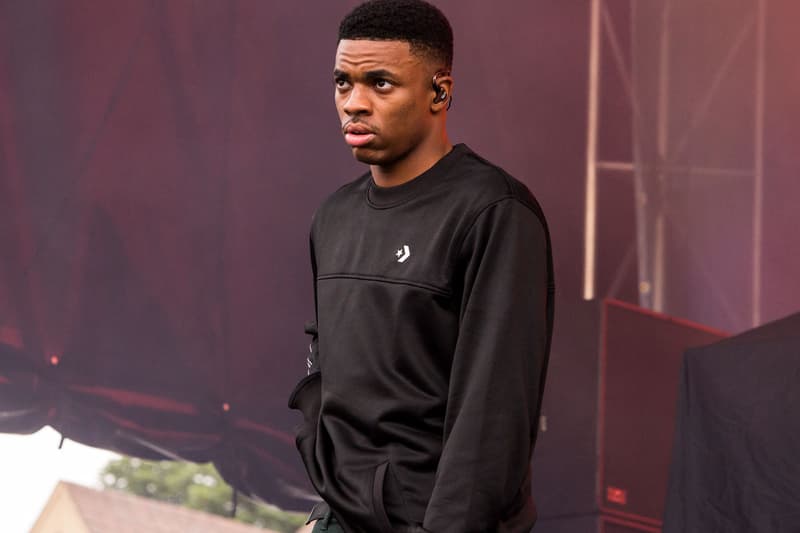 Earlier this week, an unidentified mother of four posted an 11-minute YouTube rant, critical and highly upset at the lyrics to Vince Staples' Summertime '06 hit, "Norf Norf." Vince himself came across the video clip and yesterday, the Long Beach rapper stepped into her defense in an interview with The Independent. He shared:
"I don't really have much to say about the video — I don't think it's funny at all. It's not right to attack to someone over their stance, their opinions, and their religion. I think that's very immature. [...] We already have a lot of issues between black and white relations in this country based on misunderstandings. In my eyes, she doesn't look like a racist. She doesn't look like a mean person. It's not very responsible for people to try to take that and jump, looking for some sort of commentary for these issues."
More recently, he took to Twitter to followup on his sentiments regarding the situation. While he remains adamant with his defensive stance, he feels that the woman appears to be "confused" and "emotionally unstable." Check out the tweets below and let us know if you agree with Vince.
What I was saying was that the woman in that video is clearly confused on the context of the song which causes her to be frightened.

— Vince Staples (@vincestaples) October 6, 2016
She also, in my opinion, seems to be emotionally unstable. With both those things being said, she has a right to her opinion.

— Vince Staples (@vincestaples) October 6, 2016
No person needs to be attacked for their opinion on what they see to be appropriate for their children. They have a right to it.

— Vince Staples (@vincestaples) October 6, 2016
This misunderstanding of our community leads to miscommunication which we should convert into a progressive dialogue.

— Vince Staples (@vincestaples) October 6, 2016
Thats all I have to say about that. Stop asking me.

— Vince Staples (@vincestaples) October 6, 2016