Tesla Is Selling a Lower-Cost, Mid-Range Model 3
With a sticker price of $45,000 USD before incentives.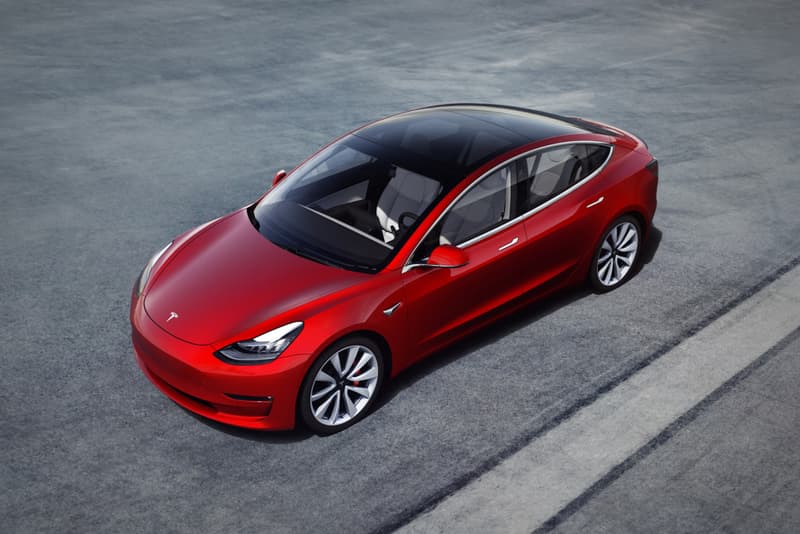 Elon Musk has announced that Tesla is selling a lower-cost, mid-range version of the Model 3 sedan, which offers 260 miles of range with a base price of $45,000 USD. This price, however, will go down to about $35,000 USD (the original pricing target of the Model 3) after estimated savings.
"Just released lower cost, mid-range Tesla Model 3 & super simple new order page," Musk Tweeted. "Costs $35k after federal & state tax rebates in California, but true cost of ownership is closer to $31k after gas savings."
Musk Tweeted that this new Model 3 is built with the same battery pack as the prior 310-mile, long-range Model 3, but uses fewer cells. The new model offers 260 miles on one charge with a top speed of 125 mph and a 0 to 60 mph acceleration in 5.6 seconds.
"Our new mid-range battery is being introduced this week in the US and Canada to better meet the varying range needs of the many customers eager to own Model 3, and our delivery estimate for customers who have ordered the Standard Battery is 4-6 months," Tesla announced in a statement.
Customers are still awaiting the Model 3 with a base price of $35,000 USD before federal tax credit and state savings, which should be arriving next year.
In other automotive news, BMW introduces the massive 2019 X7 flagship SUV.
Costs $35k after federal & state tax rebates in California, but true cost of ownership is closer to $31k after gas savings

— Elon Musk (@elonmusk) October 18, 2018
It's a long range battery with fewer cells. Non-cell portion of the pack is disproportionately high, but we can get it done now instead of ~February

— Elon Musk (@elonmusk) October 18, 2018