Takashi Murakami Teases PORTER Sneaker Collaboration
Loaded with pouches.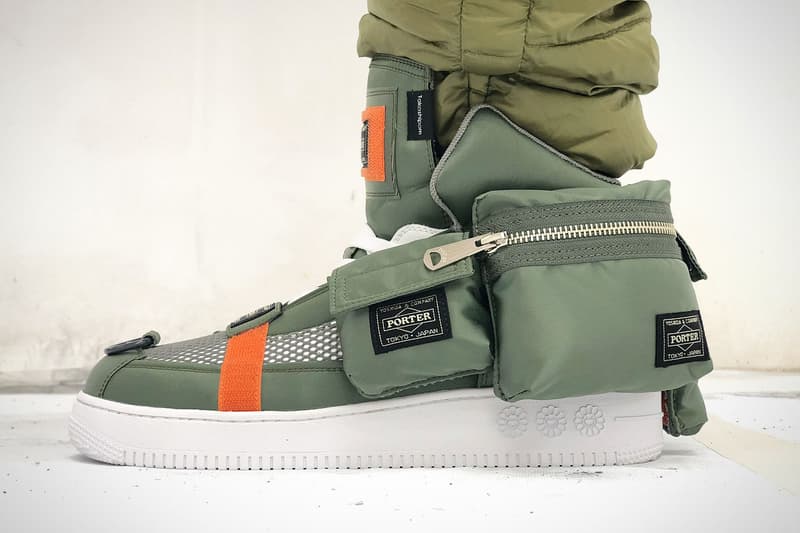 It's a wonder that Takashi Murakami has any time to make new artwork. In between his Virgil Abloh collaborations and impressive Halloween costumes, the 56-year-old artist has displayed an endless appetite for creativity. The latest effort to come from Murakami's Kaikai Kiki Gallery is a joint effort with Japan's accessory masters, PORTER. Instead of a mere bag, however, Murakami and co. have fused the Japanese brand's signature bags and sturdy holsters with a pair of chunky-soled sneakers. Loaded with PORTER tags, straps, D-rings and 3D pouches, the asymmetrical sneakers are executed in PORTER's trademark green, accented by the familiar orange often utilized to line the bags. Murakami's flowers and "TM/KK" branding appear on the outsole, midsole and tongue of the right sneaker, emphasizing the collaborative nature of the wild silhouette.
No release date for the sneakers has been announced, of course, but expect the shoes to make their debut shortly. Check out a closer look at the collaboration via Murakami's Instagram post below.
Recently, Murakami announced a new exhibition of his work at Perrotin Shanghai.