Russell Simmons Announces Biopic About Def Jam's First Artist
The legend of T La Rock.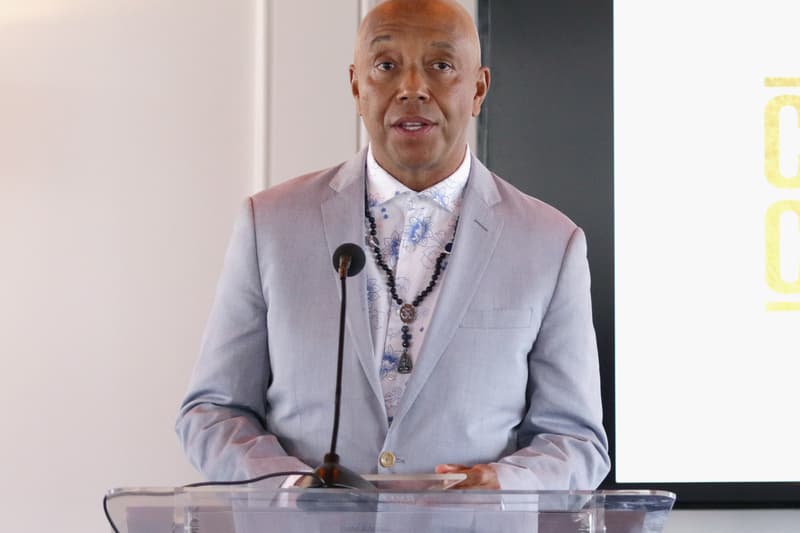 As The Hollywood Reporter reveals, music industry icon Russell Simmons has has plans to put together a biopic centered on the life and career of the very first recording artist to sign a Def Jam Records contract.
Having received his most substantial recognition for his joint "It's Yours" single with Rick Rubin, rapper T La Rock stands as the musician responsible for Def Jam Recording's very first release. Debuted in 1984, T La Rock and Rick Rubin's "It's Yours" was the first physical single to feature the legendary Def Jam logo; Russell Simmons has been quoted as saying the track started a "new direction in hip-hop" and cemented the genre's next major wave of trends.
20th Century Fox previously acquired the rights to Joshuah Bearman's GQ feature The Man Who Forgot He Was a Rap Legend, the story that is said to serve as the inspiration for Simmons' new production. Russell Simmons will produce the new T La Rock film through his DEF Pictures venture, with Mike Medavoy, Benjamin Anderson and Phoenix Pictures providing co-support –
Bearman and Epic's Josh Davis will also help on the production end.
Calling T La Rock "an inspiration to me and many in the hip hop community," Russell Simmons related the former Def Jam emcee's story to a narrative that everyone can connect to. ""This is a man who was literally beaten to within an inch of his life at the height of his fame," Simmons explained. "How he regained his memory and recovered from his coma while being cared for and surrounded by the most unlikely group of therapists and friends is the kind of hope-filled and hopeful true story that will appeal to everyone, whether you love rap music or not."
While specific details concerning Russell Simmons and 20th Century Fox's new T La Rock film remain scare, we'll keep you updated as more information becomes available.
In recent months, Russell Simmons has been working on promoting Netflix's new Def Comedy Jam 25 special.