Popeyes Offers 24-Karat Gold-Coated Chicken Wings
They're also dipped in champagne.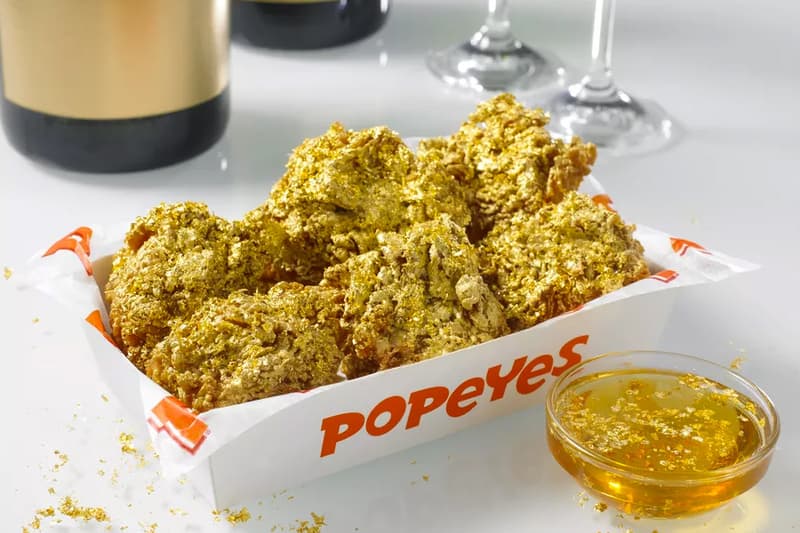 1 of 2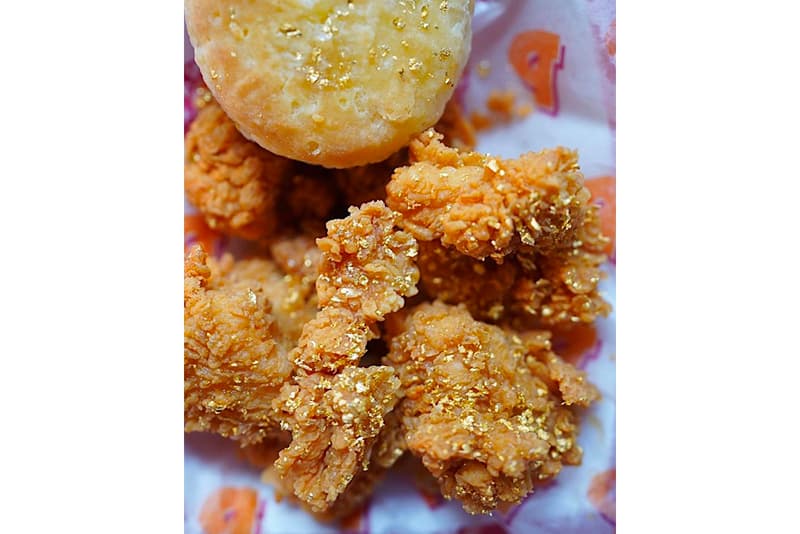 2 of 2
Fast food chain Popeyes celebrated the opening of its 3,000th store by offering a Boneless Wing Bash meal which includes champagne-dipped chicken wings that are coated in 24-karat gold batter. The luxe meal costs $5 USD and includes six boneless wings, a choice of a side and a warm biscuit.
The limited-edition meal was offered for one day only on October 4 at four locations — NYC's 75 Lexington Ave., 621 Canal Street in New Orleans, 1005 North Magnolia in Anaheim, California, and their 3,000th store at 868 C E Grand Street in Elizabeth, New Jersey. Though the gold-coated promo has ended, Popeyes has indicated that its considering bringing the meal to additional stores in the future, given the overwhelmingly positive response.
Let us know if you got a chance to try Popeyes' 24-karat gold-coated wings and share your thoughts in the comments below.
In other food news, a super rare 60-year-old bottle of Macallan sold for over $1 million USD at auction.