Onyx Collective Announces New EP, Shares Lead Single "Fruit Stand"
The esteemed downtown Manhattan jazz ensemble is ready for an official debut.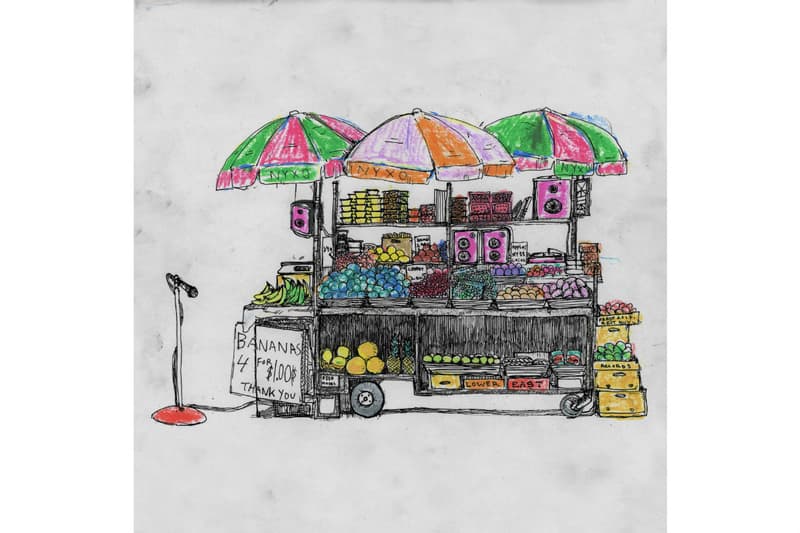 Today, downtown Manhattan jazz ensemble Onyx Collective have officially announced a new EP. Titled Lower East Suite Part One, the project is slated for release this Friday, October 27, and will serve as the first installment in what will be a three-part release via Big Dada. In addition to the announcement, Onyx Collective have also sharing the lead single from the EP called "Fruit Stand." The track is a measured and soulful number, and good introduction for those unfamiliar with the collective's unique style of jazz.
Onyx Collective have been performing throughout New York City for years in both rugged DIY spaces and esteemed clubs, and even released a capsule collection earlier this year with the help of some Big Apple notables, Sage Elsesser, Remy Banks, Mellany Sanchez and Aaron Bondaroff. In addition, they quietly released their debut last year, 2nd Ave Rundown on vinyl via Supreme. This upcoming EP will be their first official proper debut through the release of three projects (two EPs and an LP) via Big Dada.
Hear "Fruit Stand" along with tracklisting for Lower East Suite Part One down below.
1. Color Images
2. East River
3. Fruit Stand
4. 172 Forsyth St.
5. 175 Canal St.
6. Mambo Pancakes
7. The Mask
8. Market St.