Metro Boomin Slams APG Division of Atlantic Records for Being "Vultures"
Warns producers to not let them "steal your soul."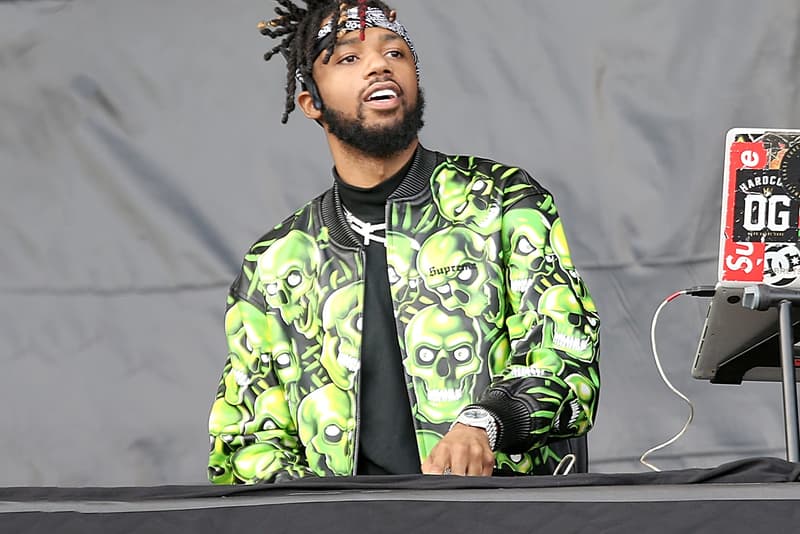 Metro Boomin is warning those looking to get into the music industry to stay clear of Atlantic Records — the longstanding imprint that houses some of hip-hop's hottest acts including Gucci Mane, Lil Uzi Vert, Kodak Black, Cardi B and D.R.A.M. amongst others. The Atlanta hitmaker who's had a hand in producing a plethora of smash-hits for Future, Drake and many others has taken to Twitter to warn fellow producers about some of the alleged unethical business practices that go down within the APG (Artist Publishing Group) division of Atlantic Records, specifically singling out the head of Atlantic's APG division, Mike Caren. "What I said about Atlantic was directed at Mike Caren and the APG division who deals directly with producers and songwriters…stay away from APG. They play by their own rules."
In his series of tweets, Metro also clarified it wasn't the entire label he had issues with, praising the work of Dallas Martin, Orlando Wharton and Lanre Gaba. Other producers such as Mike WiLL Made-It and London On Da Track also backed Metro's statements by sharing some of their own underhanded business dealings with Mike Caren and the APG division. Back in the summer, fellow Atlanta producer Sonny Digital also spoke up for producers like himself who received unfair compensation for their efforts and even announced plans to start a union to protect music producers in the coming months. Meanwhile, Atlantic Records has yet to issue a statement regarding the matter.
Check out all of the tweets below and be sure check out Metro Boomin's latest Travis Scott-assisted single, "Blue Pill."
PSA to producers everywhere, don't let @AtlanticRecords steal your soul ? https://t.co/W1kk3DuTh5

— Metro Boomin (@MetroBoomin) October 18, 2017
What I said about Atlantic was directed at Mike Caren and the APG division who deals directly with producers and songwriters.

— Metro Boomin (@MetroBoomin) October 18, 2017
Dallas Martin, Orlando Wharton, and Lanre Gaba are good friends and black execs who do great business and wanna help us win.

— Metro Boomin (@MetroBoomin) October 18, 2017
I just want to be clear and not publicly disrespect those who have been in my corner all along.

— Metro Boomin (@MetroBoomin) October 18, 2017
But like I said, stay away from APG. They play by their own rules.

— Metro Boomin (@MetroBoomin) October 18, 2017
VULTURES https://t.co/u1M3Dt1Ppq

— Metro Boomin (@MetroBoomin) October 18, 2017
It is just so demeaning to take advantage of hungry artists/producers/writers who put their whole life into their music just 4 u to rob them

— Metro Boomin (@MetroBoomin) October 18, 2017
Sounds about right https://t.co/AkwswnX6Mj

— Metro Boomin (@MetroBoomin) October 18, 2017
I'm not against major labels at all let that be clear. APG is just evil.

— Metro Boomin (@MetroBoomin) October 18, 2017
How is a motherfucker in an office working 9-5 going to tell you how to make your beats or write your songs??

— Metro Boomin (@MetroBoomin) October 18, 2017
These niggas got a whole textbook on how to put a hit together like it's a fucking math problem. I to this day find it hard to believe.

— Metro Boomin (@MetroBoomin) October 18, 2017
They basically just want to slave you and steal your music to make hits.

— Metro Boomin (@MetroBoomin) October 18, 2017
I just got so much love for all the dope upcoming musicians and don't want to see you fall victim so I'm letting you know.

— Metro Boomin (@MetroBoomin) October 18, 2017
When metro said Atlantic I knew it was APG.

— DJ Folk (@DJFolk) October 18, 2017
he told me bring him artists and producers for a 10k finders fee in 2012.

— DJ Folk (@DJFolk) October 18, 2017