Krept & Konan Enlist Stormzy, Skepta & Others for '7 Days' & '7 Nights'
Plus, a star-studded new video.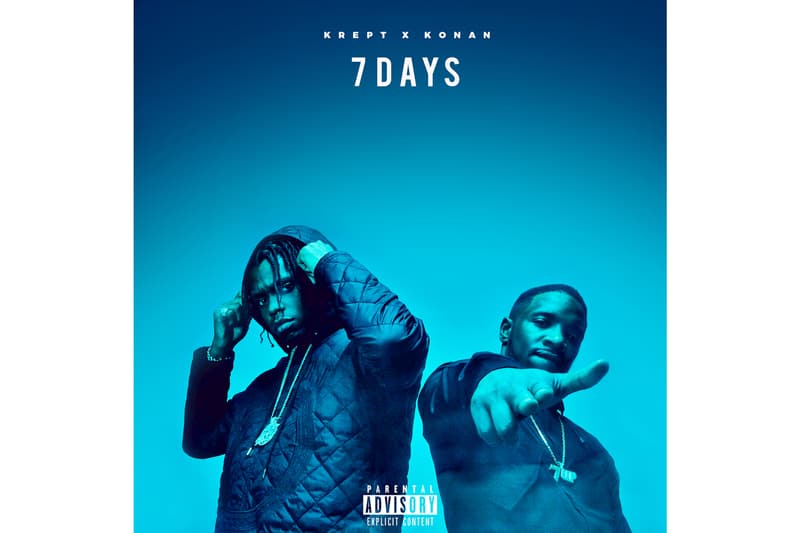 When it comes to the United Kingdom's contemporary music movements, Krept & Konan are two individuals that critics and shrewd enthusiasts from across the globe can look to as some of this era's most successful and acclaimed artists. Fresh off a heavily-supported campaign in support of two new projects, the two stars reconnect for a flood of new music and star-studded visuals in support of their latest efforts.
After much anticipation, Krept & Konan's 7 Days and 7 Nights projects are finally here. Featuring 11 new tracks, 7 Days shows off the pair's darker, tougher side; comprised of ten records, 7 Nights showcases a more club- and radio-friendly style. Regarding features, Krept & Konan came correct with these two drops — expect to hear new guest verses from Stormzy, Skepta, Tory Lanez, Jhene Aiko and others.
To further promote their new new studio releases, Krept & Konan have also cooked up a straightforward video for the neck-snapping, hard-as-concrete lyrical assault of the Stormzy-assisted, Adotskitz-produced "Ask Flipz."
You can check out Stormzy and Krept & Konan's video for "Ask Flipz" and the two new 7 Days and 7 Nights projects below.
Previously, Krept & Konan unloaded a pair of new visuals for "Wo Wo Wo" and "For Me."