Revisit Kid Cudi's Most Important Moments in Music
While you wait on his recently-delayed 'Passion, Pain & Demon Slayin" album.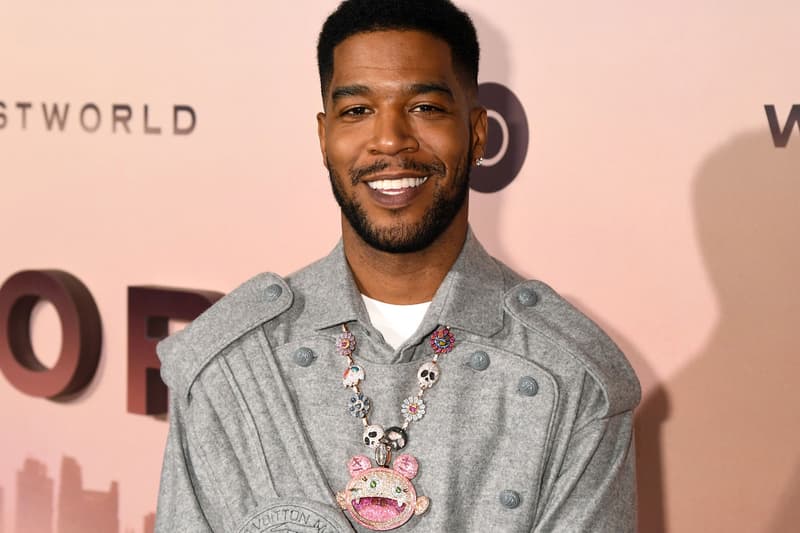 [gallery columns="3"]
Kid Cudi was originally set to drop his sixth studio album, Passion, Pain & Demon Slayin', on September 30, succeeding his alternative rock album, Speedin' Bullet 2 Heaven, which was released nine months prior. However, due to "some minor sample clearances still being finalized," the LP has inevitably been delayed. The upcoming project features production from Dot da Genius, Mike Dean, Mike Will Made It and Plain Pat, and will contain guest appearances from André 3000, Travis Scott, Pharrell Williams and Willow Smith. While you wait on more info on the release, it's probably a good time now to revisit Kid Cudi and his immense body of musical work.
Scott Ramon Seguro Mescudi is born in Cleveland, Ohio, a city not known for its export of hip-hop music — Bone Thugs-N-Harmony were the only major act to have come out of the city and that was with the assistance of West Coast legend Eazy E. Cudi first gained major recognition after he released his first official full-length project, A Kid Named Cudi, in 2008. It caught the attention of American rapper-producer Kanye West, who signed Cudi to G.O.O.D. Music in late 2008. Although there was a bit of controversy surrounding Cudi recently after he claimed Kanye and Drake didn't really care about him, the tension seems to have weakened and the attention was once again redirected to the hype behind the album release.
While you wait on his forthcoming album, check out our brief revisitation of Cudi's most important moments in his music career this far below.
2001-2003
In November 2011, an unreleased mixtape containing of tracks Cudi had recorded from 2001-2003 under Kid Mescudi titled Rap Hard leaked online.
2008
Kid Cudi released his first mixtape, A Kid Named Cudi, in collaboration with streetwear brand 10.Deep. It was available as a free download and caught the attention of Kanye West after then-manager Plain Pat shared Cudi's music with him. West signed Cudi to G.O.O.D. Music shortly after, where the Cleveland artist wrote reference hooks for JAY Z's The Blueprint 3. Cudi also helped Kanye on his game-changing album 808s & Heartbreak with songwriting and vocals on the songs "Heartless," "Welcome to Heartbreak," "Paranoid" and "RoboCop." He also made his first televised appearance at the 2008 MTV Video Music Award alongside Travis Barker and the late DJ AM. All major music outlets promoted him and his word and MTV news put him on a their MCs To Watch in 2009 list next to Wale, B.o.B. and Asher Roth.
2009
Kid Cudi was featured on XXL's 2009 annual Freshman Class alongside fellow up-and-coming rappers Asher Roth, Wale, B.o.B,Charles Hamilton, Cory Gunz, Blu, Mickey Factz, Ace Hood and Curren$y. In February, Cudi and Kanye West appeared on BET's 106 & Park to debut the music video of "Day 'n' Nite" and shortly after, Cudi self-posted a teaser trailer for Transformers: Revenge of the Fallen, using his track "Sky Might Fall" in the background. In 2009, he worked with an eclectic assortment of developed stars including Solange, Emile Haynie, The Black Eyed Peas, David Guetta, Snoop Dogg, Pharrell, Travis Barker and more. In the summer of 2009, he joined Asher Roth and B.o.B for 'The Great Hangover' concert tour and at the end of summer, was featured on JAY Z's highly anticipated album The Blueprint 3 on the track "Already Home." Cudi dropped his debut album Man on the Moon: The End of Day on September 15, 2009.
2010
Cudi released the third and final single of his Man on the Moon: The End of Day, "Pursuit of Happiness," in January. He was featured on Snoop Dogg's More Malice on the single "That Tree" and also remixed Polygon's "The Riot Song." Cudi announced his second album Man on the Moon II: The Legend of Mr. Rager, which was originally to be titled Cudder and the Revolution of Evolution. That year, Kid Cudi also appeared on a few songs for Kanye West's weekly free music giveaway G.O.O.D. Fridays, including "Good Friday", "Christian Dior Denim Flow" and "The Joy." The last eventually became a bonus track on the Jay-Z and Kanye West collaborative album Watch the Throne in 2011.
2011
Late 2010, Cudi announced that he would be forming a rock band with longtime collaborator Dot da Genius, WZRD (originally called Wizard.) In early 2011, he shared that he would release a mixtape titled A Man Named Scott prior to the rock album, and also announced that he would dissolve Dream On, a record label he had launched back in 2009 with Plain Pat and Emile Haynie. Later that year, he reveals that he would no longer be releasing A Man Named Scott so he could focus on his rock project and his third solo album Man on the Moon III. While working on the band's album, Cudi reveals he had writer's block for almost 5 months because of sobriety. In November, a previously unreleased mixtape consisting of tracks Cudi had recorded from 2001-2003 under Kid Mescudi titled Rap Hard had leaked online. Shia LaBeouf directed a short film inspired by his song "Maniac," which stars Atmosphere member Cage.
2012
Kid Cudi returned to rapping with the release of "Dennis, Hook Me Up with Some More of That Whiskey!," which samples his 2010 song "Ghost!." In June, Cudi appeared on the video for "Mercy," the lead single of G.O.O.D. Music's compilation album Cruel Summer — he was also featured on "The Morning" and "Creepers." In August, Cudi released the first single off of his album Indicud, "Just What I Am," which features his friend and longtime collaborator King Chip. Cudi made his directorial debut for the single's music video, which launched November 5.
2013
Cudi released his second single off of Indicud, "Immortal," on March 14. In April, he announced that he was no longer under Kanye West's G.O.O.D. Music imprint, but that they are on good terms. He wanted to focus on his own label, Wicked Awesome Records and King Chip's music career. Indicud leaked online on April 9, 2013, so Cudi decided to drop the album officially on April 16. While on tour in October, Kid Cudi announced that he would be dropping an EP, produced by Dot da Genius and featuring King Chip. The EP was originally intended to be a prelude to his fourth album Man on the Moon III. In November, he revealed that the title is Satellite Flight: The Journey to Mother Moon.
2014
In January, Kid Cudi reveals that Satellite Flight: The Journey to Mother Moon would no longer be an EP but instead a full-length project, calling it his "best work yet." The album was released on February 25 via digital retailers. On March, Cudi released a song titled "Hero," which is a collaboration with Skylar Grey and was made for the soundtrack to Need For Speed.
2015
In January, Kid Cudi revealed the possibility of releasing another album before Man on the Moon III. In October, Cudi leaked two songs off the project, "Wedding Tux" and "Judgemental C*nt." Because he cancelled his 'Especial' tour due to production and personal issues, Cudi released the album's title track as the second single. On December 4, Cudi released his album Speeding' Bullet 2 Heaven.
2016
In April, Kid Cudi announced that he would be releasing a new studio album. He revealed in May that the titled of the sixth solo LP would be Passion, Pain & Demon Slayin'. In June, Cudi announced that he has two upcoming albums; one for the summer and one to be released in the fall. On September 26, Cudi unveiled the track list for his album, Passion, Pain & Demon Slayin. It will feature Travis Scott, André 3000, Pharrell Williams, and Willow Smith and was originally set to drop on September 30. However, due to "some minor sample clearances still being finalized," the album is now delayed and more details regarding its new release date are expected to surface.