In Process: A Conversation with G E O
The designer takes us into his hyper-graphical studio.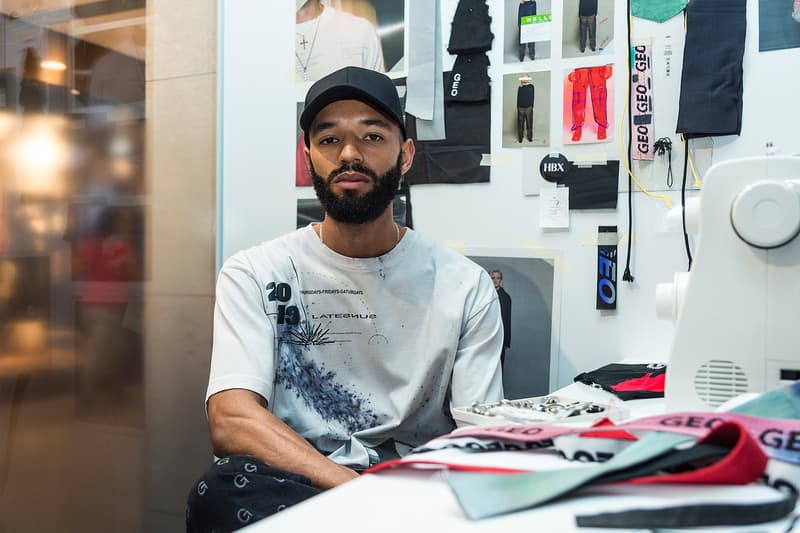 1 of 11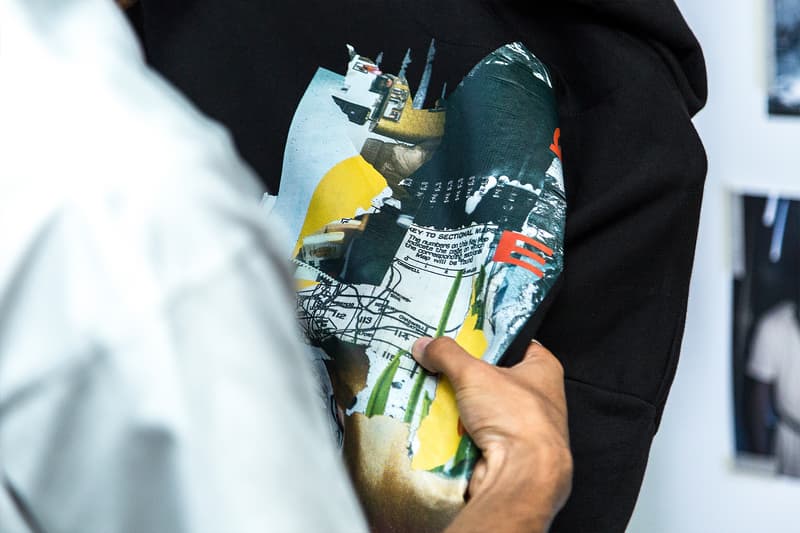 2 of 11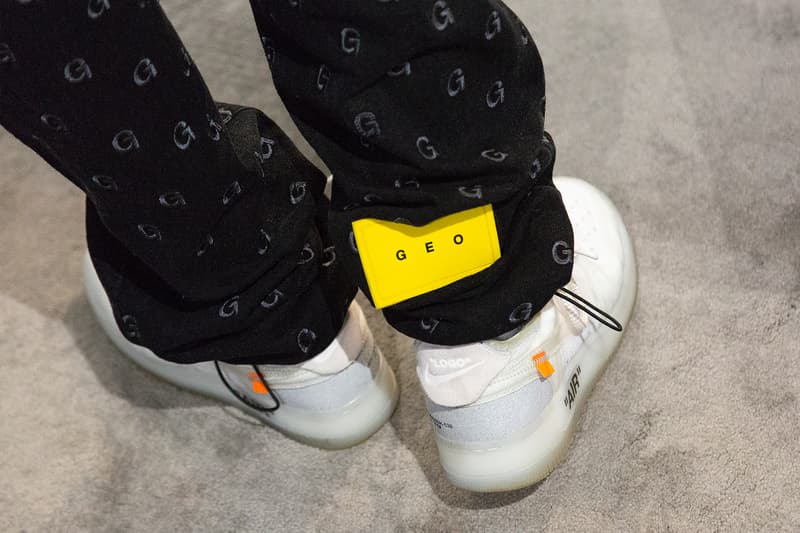 3 of 11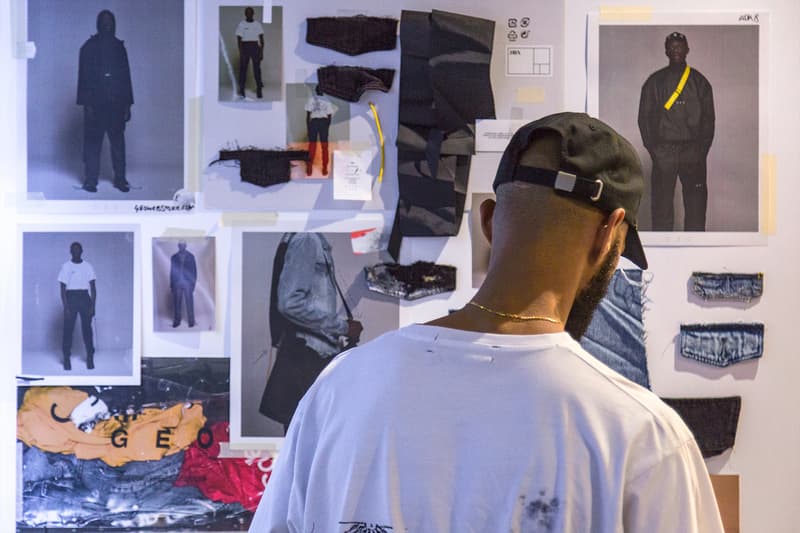 4 of 11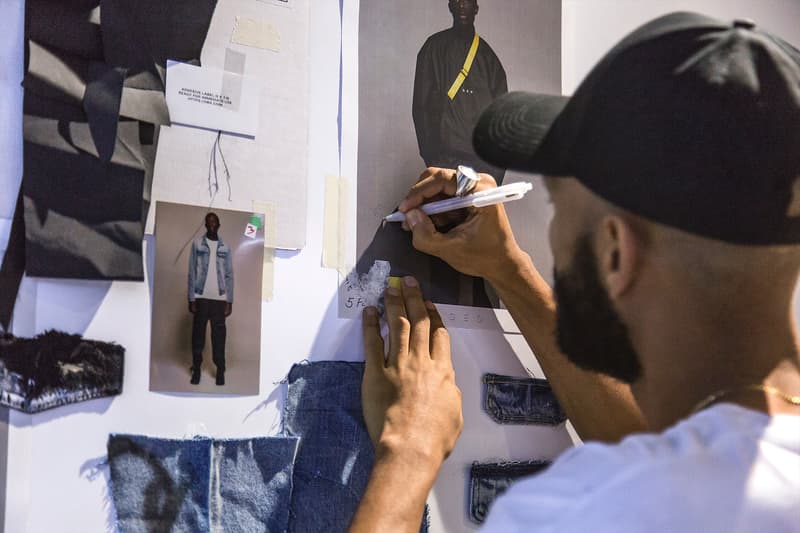 5 of 11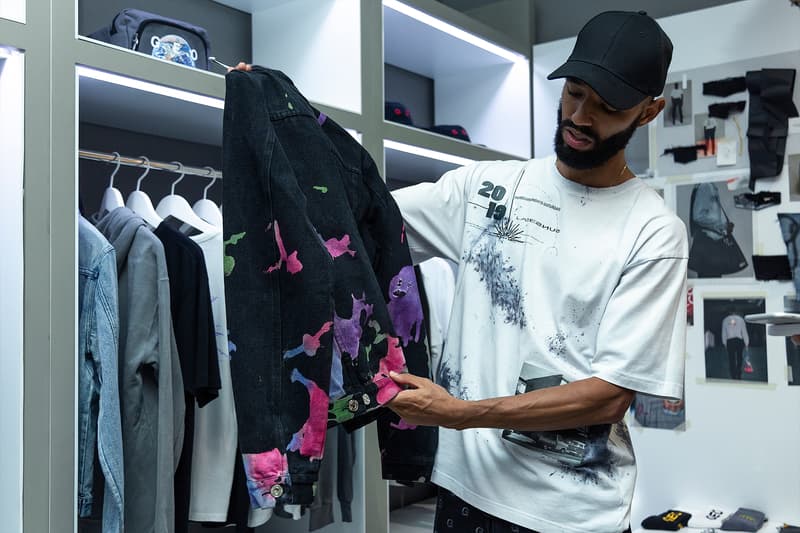 6 of 11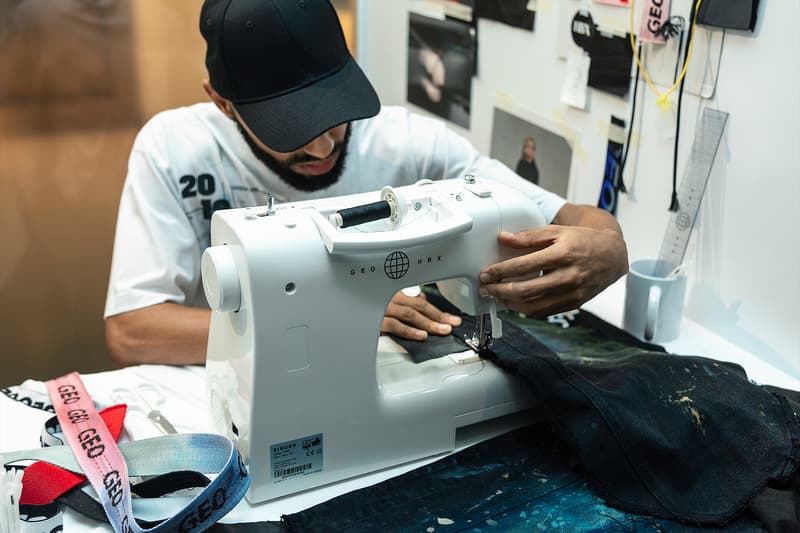 7 of 11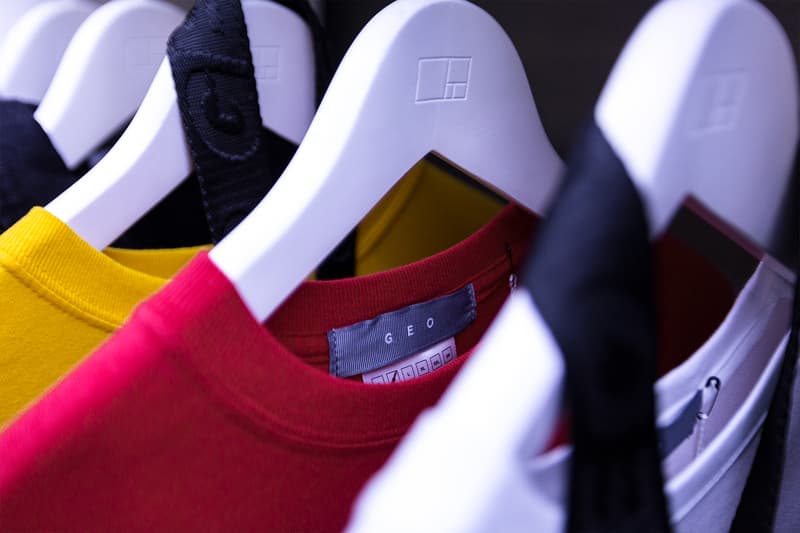 8 of 11
9 of 11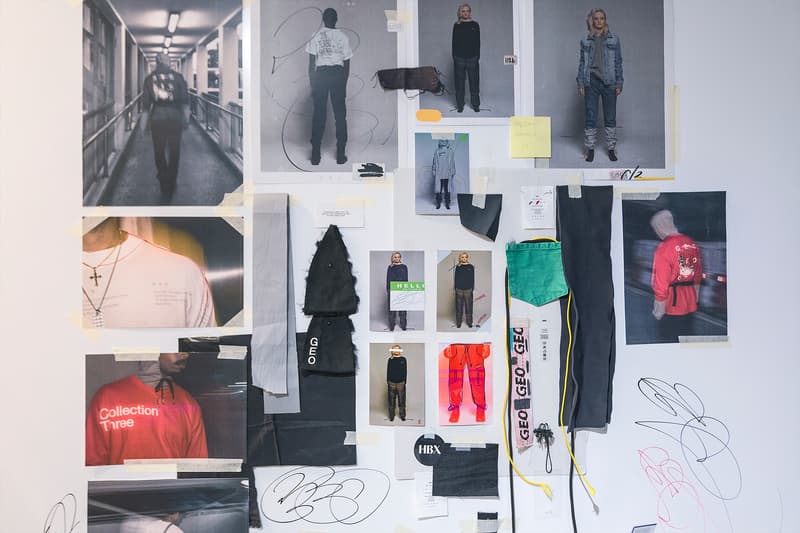 10 of 11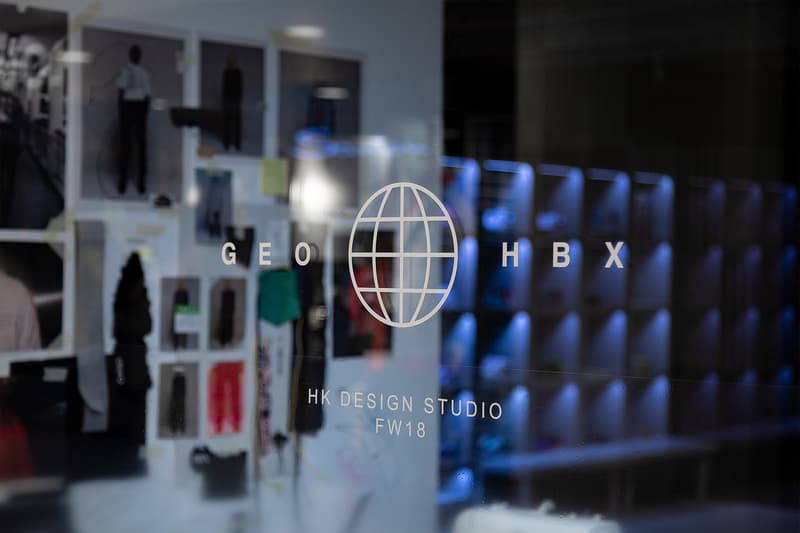 11 of 11
Ex-DONDA graphic designer, Geo Owen, presents his third collection inside the HBX Pop-Up Space at the Landmark in Hong Kong. Aptly dubbed "Hyper-Graphical Studio HK", the Pop-Up is set up to be a communal design studio where people can come in to see initial sketches and drawings of the garments. The designer recently sat down with HBX for an in-depth interview to cover topics around the early stages of his career, design ethos, current collections and some perspectives on today's digitally-driven culture.
There are a never-ending amount of creative outlets for Geo Owen. Working in fashion, graphic design, furniture, music and so many others, it's difficult to find an appropriate title for the multi-faceted creative. Since dropping out of school, making album covers for rappers like Pusha T, 2 Chainz and Big Krit; to starting his namesake label, G E O, the multi-faceted designer has certainly come a long way.
Read an excerpt from the interview below and head over to HBX for see the full dialogue.
On how he got into graphic design:
"I started when I was 18. I joined DONDA when I was 20, stayed there for like 3 years, then G E O merch. Evolved it to ready-to-wear, and now we're here. Now the next step for me is to take it up a notch, but I want to get into the music space as well. I'd make the sonics on my laptop and tie it all into one. So I'll have the graphics, clothes, music and the visuals, smash it all into one. Somehow if I can make it tied from digital to physical, I'd do it because I come from a digital space. So I want to like weave it all into one and make it something new that people haven't seen before."

On where he grew up:
"I mean honestly; I mean this picture was taken by me when I was like 3 or 4 years old. It was a flat that me, my mom and my dad first had. This was like a little bar set up. We had like a little lava lamp right here, a drink set up here. This was another photo, but you can't really see it. It's kind of like a close up of a table. We had a phone here and some ornaments there. Also, I grew up on Chadwell Heath, right here. And then if you go this way, you're going to London."

On what he thinks of today's digital world:
"I mean, I feel like we're the last generation of people who appreciate the physical experiences in life. I think that we need to start getting back to the physical aspect of life itself. It's too short to be sitting in at home all day. I think that we need to spend some time outside…Like there's no more pubs in the UK, no more youth centers; everything's getting shut down due to whatever reason. Everyone's staying at home, going on Amazon and Netflix. What's next? [laughs]."

On the idea behind the Pop-Up space:
"What we have here is all of the workings of sketch and development, for what we first designed initially to finished products. People can see some of the fabrics, accessories and some of the webbing that we've been using across the collection, and to just bring you into the space to have a conversation about it, too. I want people to understand how our products are made. How it gets to the stage for people to actually wear it."
For more fashion news, MNML brings warm silhouettes and seasonal trends to its Fall collection.