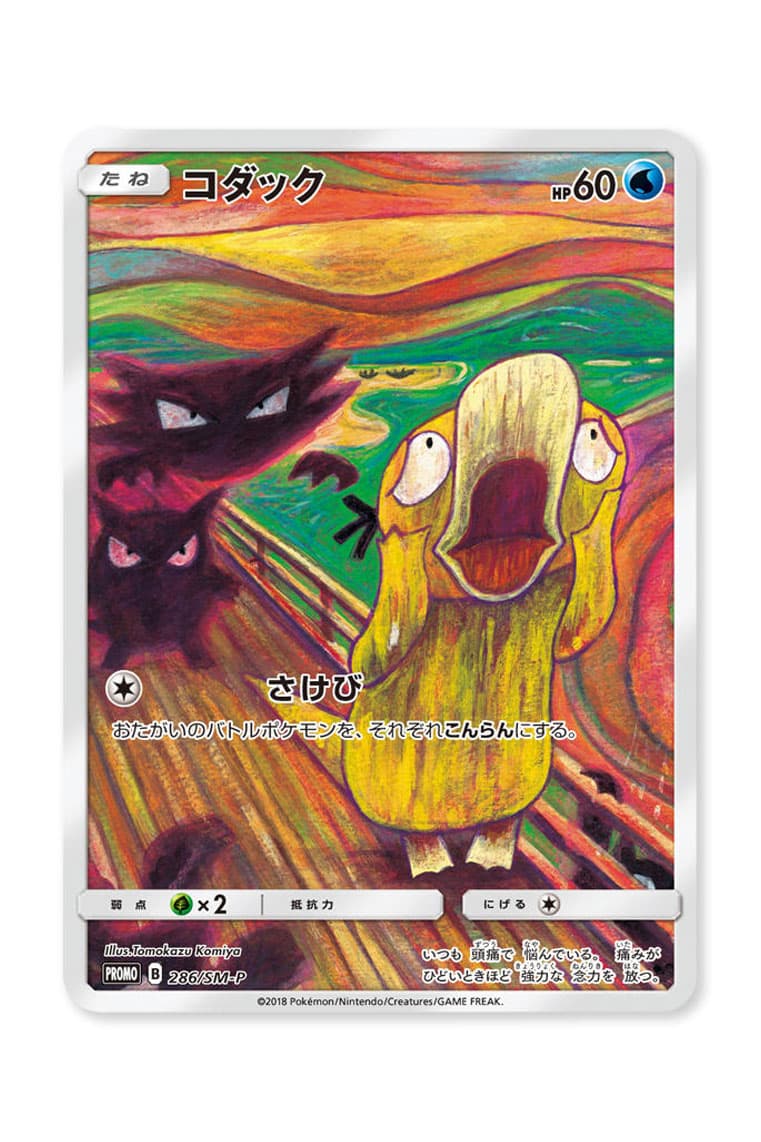 1 of 5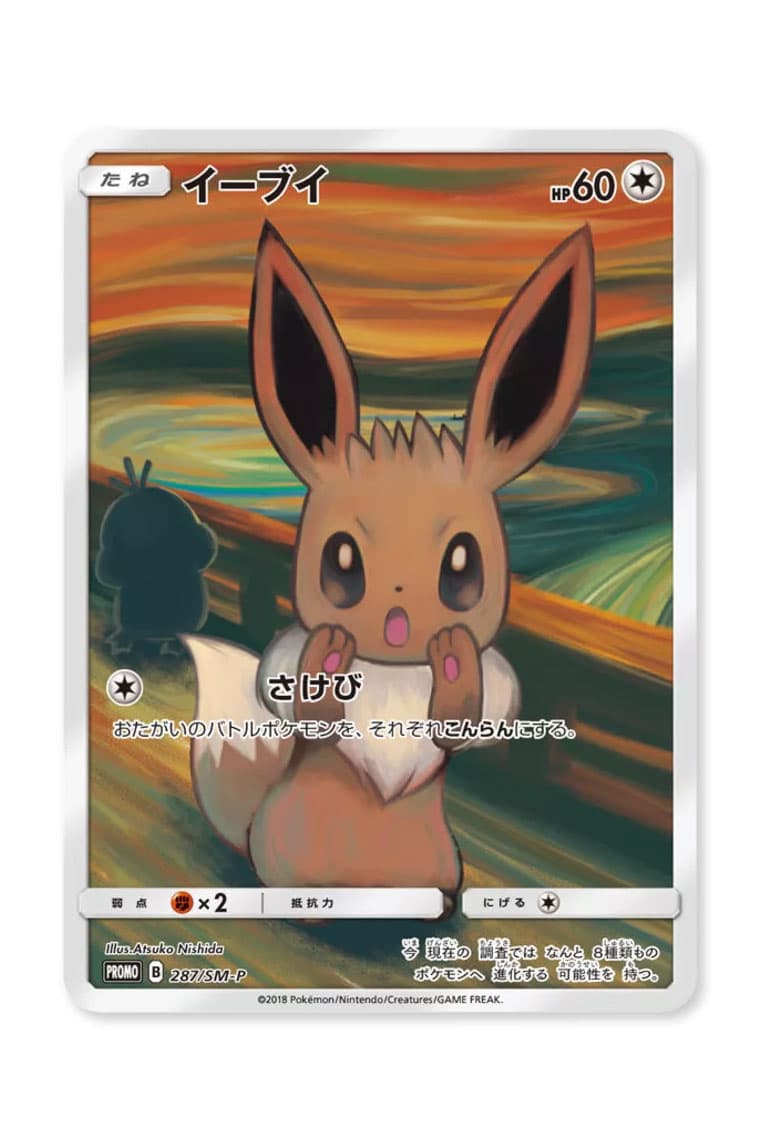 2 of 5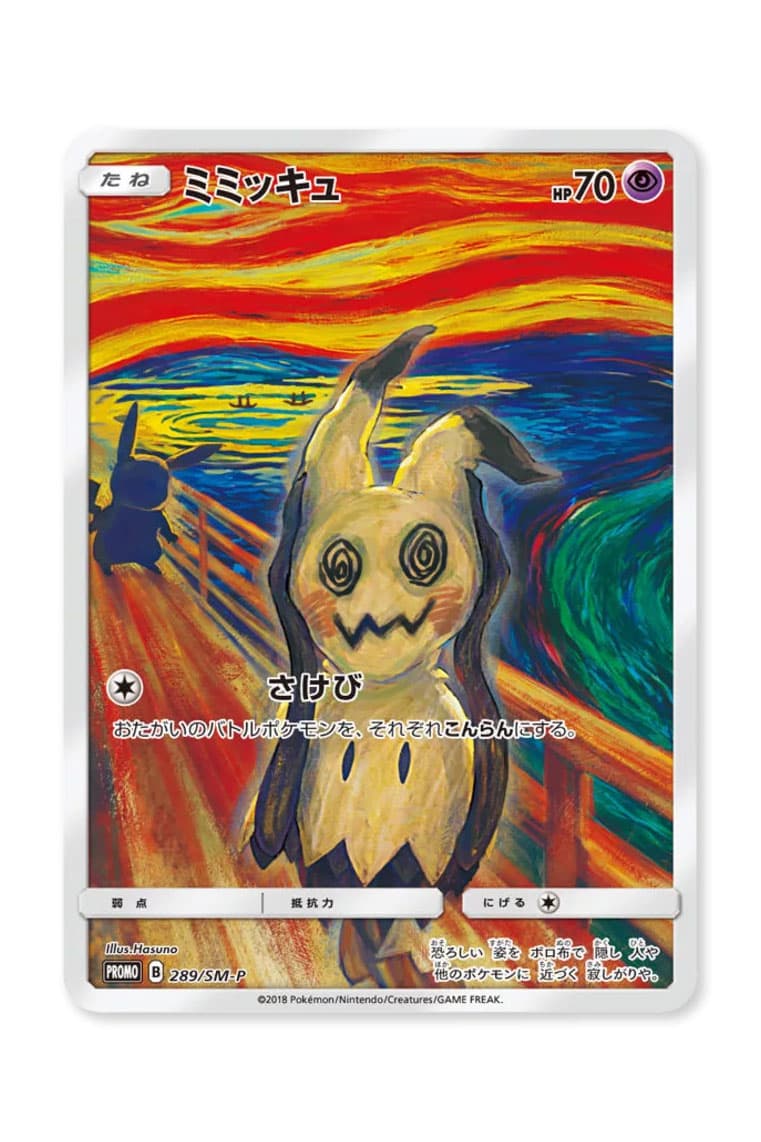 3 of 5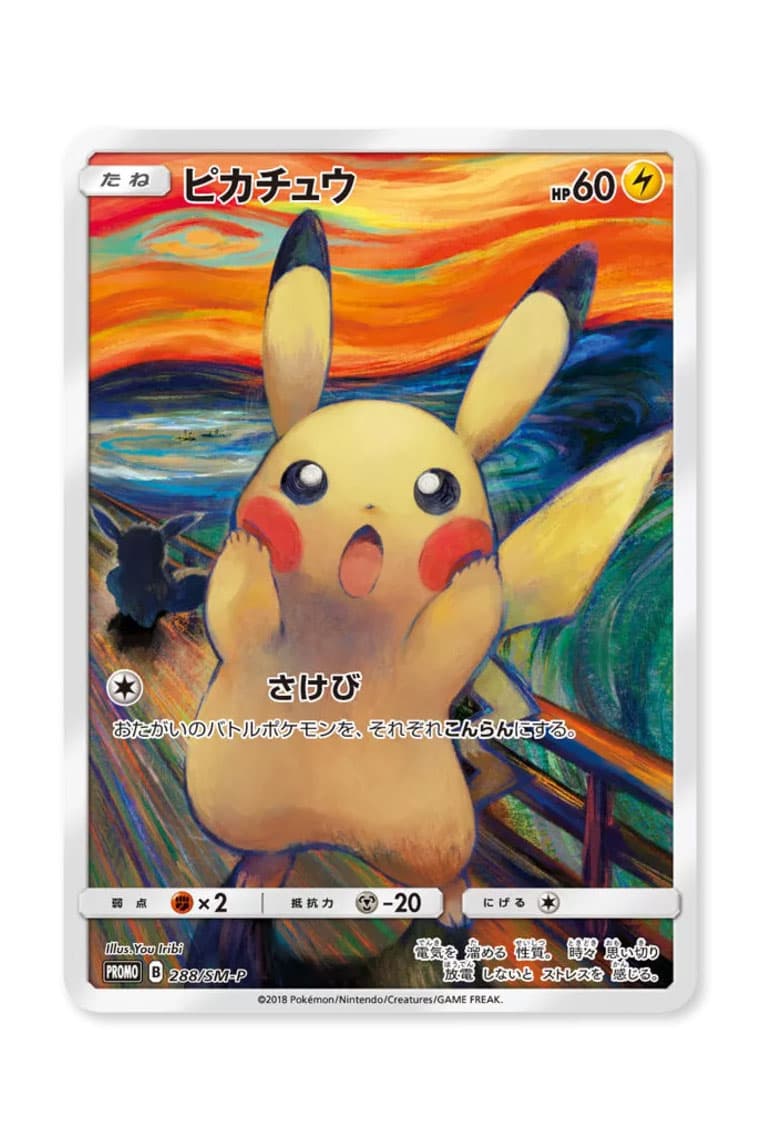 4 of 5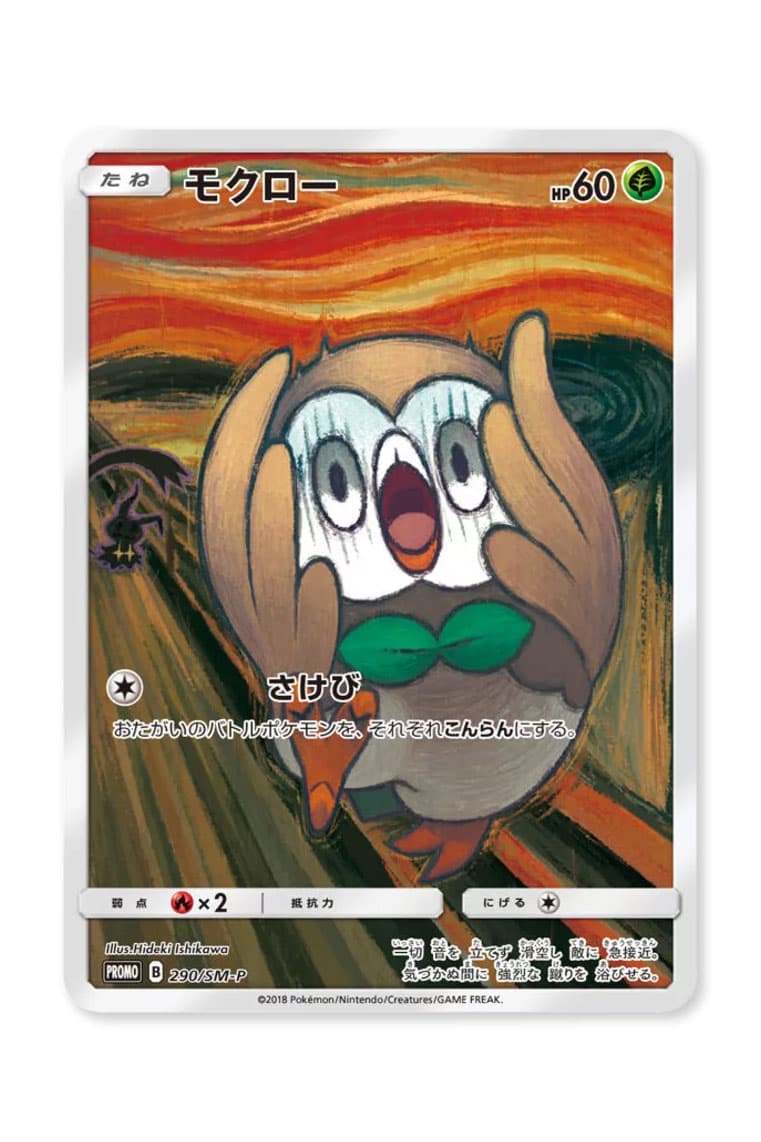 5 of 5
The Tokyo Metropolitan Art Museum Release Edvard Munch 'The Scream'-Inspired Pokémon Cards
Pikachu uses humanist expressionism.
---
Ahead of the upcoming opening of an Edvard Munch retrospective exhibition at the Tokyo Metropolitan Art Museum, The Pokémon Company revealed a set of trading cards inspired by the expressionist painter's iconic work, The Scream.
The cards were created to commemorate the opening of "Munch: A Retrospective," which is a look at Munch's career through 100 pieces, including 60 oil paintings that will be displayed for the first time ever in Japan. Offering their best impression of The Scream face, Pikachu, Mimikyu, Psyduck, Rowlet and Eevee are all seen doing the pose synonymous with humanist expressionism. Each card is also illustrated to match the brush strokes of the source inspiration with a background tied to the feeling of existential dread expressed by each Pokémon.
According to reports, the Mimikyu card comes with the purchase of either an Eevee or Pikachu, while mini folders will be available for purchase at the exhibition opening on October 27. Psyduck, Eevee and Rowlet cards will be given away as promotional items for buying booster packs at Pokémon Centers in Japan. No word yet on how to acquire a Pikachu card.
In case you missed it, immerse yourself in Ron English's chaotic "Delusionville" exhibition.
Tokyo Metropolitan Art Museum
8-36 Ueno-Park
Taitō-ku, Tokyo 110-0007
Japan