Khabib Nurmagomedov Accuses the UFC of Organizing Conor McGregor's Bus Attack
The Russian champ has suspicions.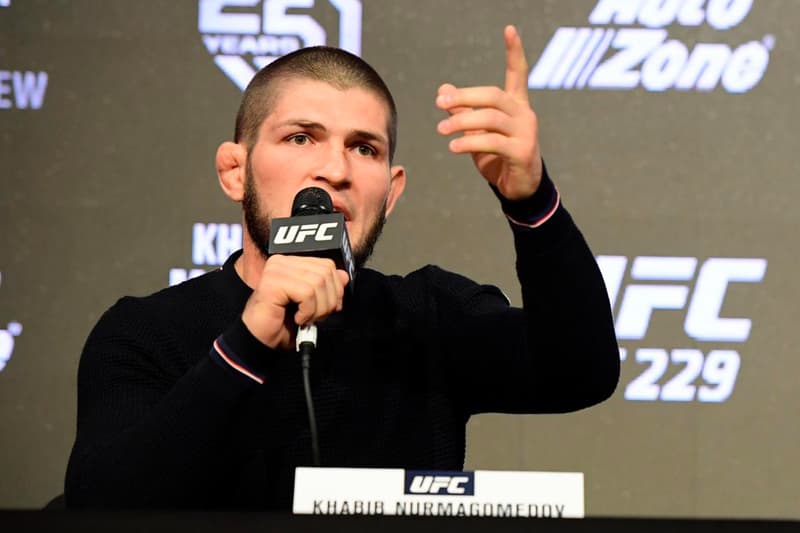 Shortly after threatening to quit the UFC, Khabib Nurmagomedov recently accused the organization of helping Conor McGregor with his now infamous bus attack at UFC 223.
In a 90-minute interview with Russian television station Channel 1, aside from discussing his training regiment and weight cutting, the UFC Lightweight Champion noted peculiar elements about the violent incident. Although maintaining a contradictory stance, Khabib leaned towards accusing the UFC of letting Conor and his crew into the Barclays Center and leading them to where the bus was parked. Khabib also noted that he wanted to get off the bus and it was those from the fighting organization on the bus that kept him from doing so.
Catch a translated excerpt from the interview below and stay tuned for more details as the story develops.
In case you missed it, Conor McGregor has recently expressed his interest in a rematch with Khabib Nurmagomedov.
"When I think back there are so many questions I don't have the answer to, did they do it all on purpose? In my personal opinion, I feel like the bus incident was organized with UFC's help. I can't accuse them, but I would give it 70% that they did it. I wanted to get off the bus and all the other fighters on the bus confirmed this in their interviews, and all the managers as well."

"It all happened in a minute in a half, two minutes max," Khabib continued. "He's there with his cameras and his PR team with him shooting. An important point: the Barclays Center is a very big arena, a 20,000 person arena, but he knew where we were exactly. How could they have known? And how did they enter the arena with a gang of 20, 30 men? Come on."

"Conor has nothing to do with this media event and has a gang with him but these jokers lead him and everyone to the elevator where our bus is? I'm an athlete, but I'm also educated. My brain works pretty well for 15 years of fighting. I haven't taken many shots to the head so I still have brains."
Join Our Discussions on Discord
The HYPEBEAST Discord Server is a community where conversations on cultural topics can be taken further.