Takeoff & Carnage Have a Collab Project On the Way
"COMING SOON."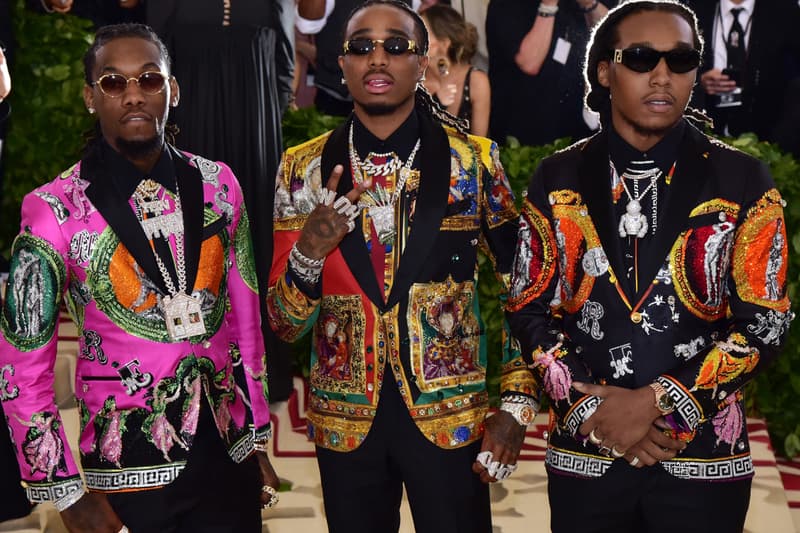 Migos recently released their highly anticipated album Culture II. Shortly after, DJ and producer Carnage announced that he and Takeoff have a collaborative mixtape in the vault. He announced the project on social media and posted a screenshot of his conversation with Takeoff.
Carnage has previously connected with Migos for his 2015 debut album Papi Gordo. The producer is currently gearing up for another studio album, which will feature big-name including Takeoff. He dropped two songs earlier this month, "Learn How to Watch" featuring Mac Miller and Madeintyo as well as "i Shyne" featuring Lil Pump.
While Takeoff has always been viewed as the most low-key and overlooked member of the Migos, the spotlight has been focused on him as of late. Quavo revealed in an interview with Ebro on Beats 1 that Takeoff is the best member and Gucci Mane recently revealed in a now-delete tweet that Takeoff is his favorite rapper shortly after the Culture II dropped.
See Carnage's tweets below and stay tuned for more on this.
TAKEOFF X CARNAGE TAPE COMING SOON ??? pic.twitter.com/BLv6x6fVJM

— CARNAGE (@djcarnage) January 26, 2018