NOAH's Latest Lighter Release Is Centered Around Social & Political Issues
Function and form.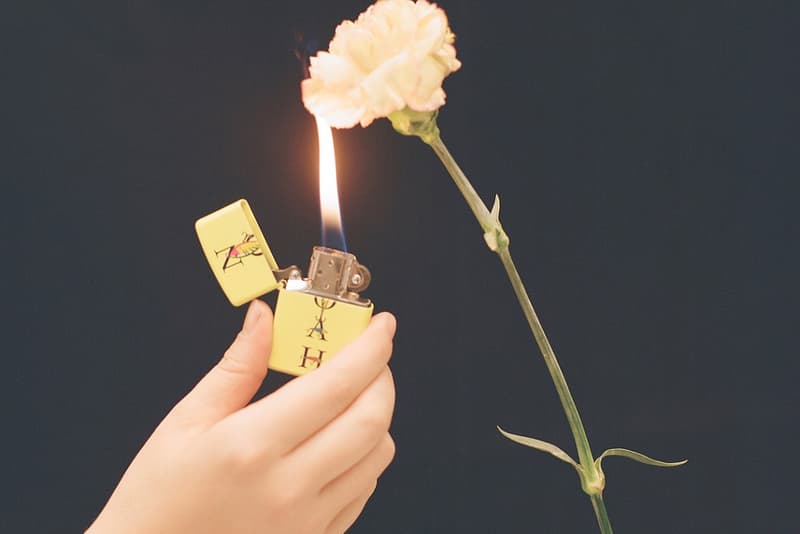 To jump-start 2018, New York's NOAH continued to inject social and political issues into fashion with the unveiling of an Anti-Nazi League capsule. "We want to start this year with a reminder to remain constantly aware of the racist actions and dog whistling of those in power now, and to push back against them," read an official statement from the label, presenting its mission statement for the beginning of the new year. "We're up against an administration that would like nothing more than to set us back. Now is the time for us to put our idealism for a better tomorrow to work. Get involved. Fight fascism. Call out racism. Speak truth to power. As the Anti Nazi League has said: "Love Music. Hate Racism." Turning its focus to a completely different side of everyday items, NOAH has revealed plans to try its hand at the lighter game.
Far from your typical Bic or cheap liquor store throwaway, NOAH's lighter appears to be a reusable, Zippo-style item. Unlike pretty much every other lighter that hits the shelves and displays of smoke shops, it's also accompanied by its own, three-part photoshoot. Flicking the lighter onto a couple roses, the Instagram-posted editorial focuses more on the effect of the product than its look.
You can check out a shot of NOAH's latest accessory above, and look through its photoshoot below. Expect more details concerning the item's sale soon.
For those interested, today is also the last day you can take part in NOAH's coat drive.