Will Lil Peep's Death Change Rap Music's Relationship With Drugs?
"When I Die, You'll Love Me."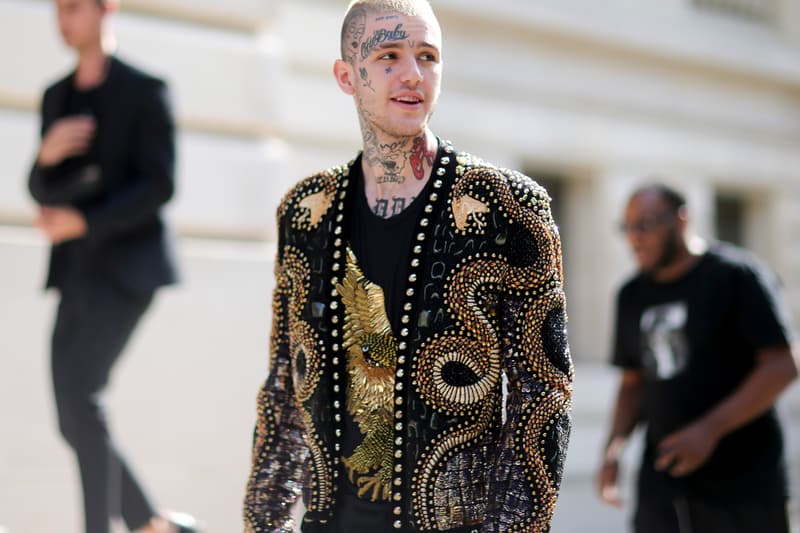 In November, 2017, the rapper Lil Peep died of a drug overdose while on tour in Tucson, Arizona. A few days later, Adam Grandmaison (better known as Adam22), a blogger and podcast host known as a tastemaker in the underground rap scene that helped break Lil Peep into the mainstream, sat down with Jon Caramanica of the New York Times for an interview on an episode of Caramanica's podcast dedicated to remembering Lil Peep. "When I first heard that he overdosed, I was like 'oh, well a lot of people overdose and they're alright and that's how they learn their lesson,'" Grandmaison said. "When I heard he overdosed I thought maybe the only consolation is that it would be a positive thing. But that not panning out and him being taken so early is making everybody in the rap world hopefully take a look at themselves and how they're living their life," he posited.
Caramanica and Grandmaison are both considerably older than the rappers and fan bases they cover. They're old enough to remember DJ Screw and Pimp C's overdose and death as well as ASAP Yams's. As they recount the toll drug overdoses have taken in the hip-hop community, it occurs to them that hip-hop's relationship with harder drugs hasn't changed much since Pimp C's overdose in 2007.
Ten years later, the drugs that killed Pimp C are as popular as ever. What's different is a new emotional sensibility in hip-hop that changes its relationship with these drugs. 2017 was the year nihilism took over hip-hop. Whether because of a growing boredom with rap's lyrical conventions of opulence and wealth, a need to capture the anxieties (whether economic, racial, or political) of the current moment, or the ever-profitability of catering to teenage angst, the new generation of rappers have turned to depression and mortality as their muses.
New generation of rappers have turned to depression and mortality as their muses.
No song better helped shape and encapsulate the current moment than Lil Uzi Vert's "XO Tour Life," which kicked off the year with some truly anguishing lines. "Should have saw the way she looked me in the eyes / She said I am not afraid to die / Push me to the edge / All my friends are dead," Uzi moans. "XO Tour Life" breaks the rules of what should make a rap song popular. It's most quotable lyrics are its most depressing, to the point where Uzi's few lines about cars sound out of place. It's also telling that the song includes a reference to Xanax, the prescription anti-anxiety drug that saw a rush in popularity to accompany hip-hop's latest mood swing. "Please, Xanny make it go away," Uzi pleads in the song's pre-chorus. The "it" he's referring to is unclear. What makes the new generation of rappers' anxiety so appealing is its vagueness. Anyone can take solace in a song like "XO Tour Life" or Lil Peep's "Awful Things" (the chorus of which only refers to a girl telling Peep "awful things"). The source of their pain is ambiguous, allowing the listener to fill in the gaps with their own specificities.
2017 was also the year Xanax took over hip-hop. The drug was a physical manifestation of the new generation's unspecified pain, and taking it was a way to signify and identify with this pain. "Nihilism, taken to an extreme that feels almost competitive, has become its own form of braggadocio," wrote Carrie Battan in a year-end overview of Soundcloud rappers for The New Yorker. Meanwhile, drugs to help soothe that nihilism — whether they are opiates to numb the pain or benzodiazepines to block it — have also grown increasingly popular.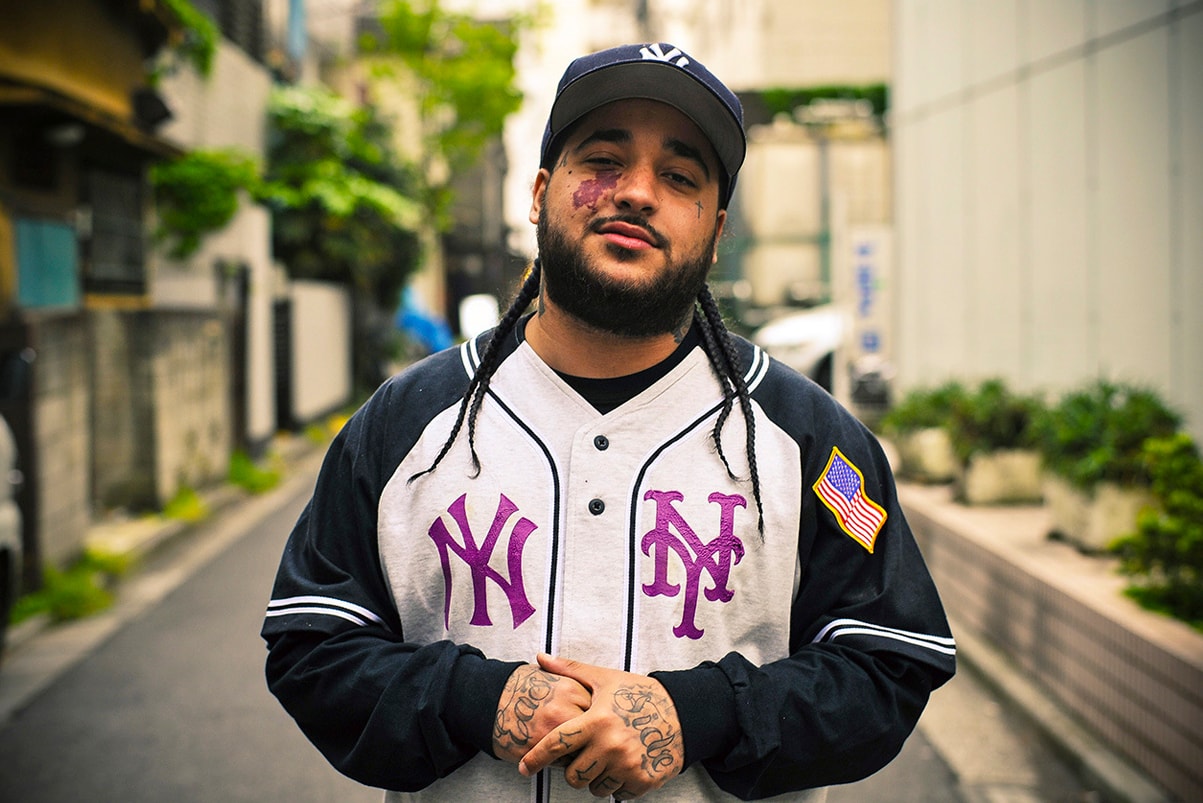 Hip-hop's growing emotional vulnerability is coming at a time when image making and branding are growing increasingly important. Smokepurpp, a rapper from Florida quipped to the New York Times, "Back in the day, it was probably more 85-15 [in terms of time spent on music vs. his image]. As of now, it's more like 60 percent music, 40 percent image." This creates problems when depression and pain/anxiety medications are presented as badges of honor. When Lil Peep raps, "I used to wanna kill myself / Came up, still wanna kill myself," it's hard to tell how much of that is bragging, how much of that is an edgy way to build an image of a tortured artist, and how much of that is a cry for help. ASAP Yams (and the ASAP Mob in general) pushed codeine glorification to an extreme, blurring image and reality. Rocky's early music was heavily influenced by Houston rap and its opiate-induced haze, yet it was unclear how much he actually indulged in lean. Yams and his friends called themselves the Blackout Boys, but Yams's death in 2015 due to a codeine overdose combined with sleep apnea put that moniker in sharp relief. Rocky and the other members of ASAP Mob had been trying to get Yams into rehab at the same time they were rapping about lean. To put it more clearly, the day before Peep died he posted an Instagram photo with the caption "When I die you'll love me." It's hard to tell how many people saw that and imagined him dying the next day as a real possibility.
Things are changing in 2018. California rapper Lil Xan now officially goes by Diego. He's disavowed Xanax and his most popular song, "Betrayed" is a hazy anti-Xanax anthem with a chorus rapped the exhausted repetition of a former addict: "Xans don't make you / Xans gon' take you / Xans gon' fake you / And Xans gon' betray you." It's telling that the verses of "Betrayed" are about Diego's ambitions, but the chorus is about a drug that's prevented him from achieving them. Lil Pump, who declared months ago that "Xanax is the wave," wrote on Instagram that he was giving up Xanas in 2018. His frequent collaborator Smokepurpp concurred. "We leaving Xanax in 2017," he tweeted on New Years Eve.
It's unclear how much influence Peep's death has had on his compatriots' desires to kick their drug habits. Diego claims he was anti-Xanax months before Peep's death, but that hearing of Peep's overdose was "definitely a wake up call." Towards the end of their conversation, Caramanica and Grandmaison concluded that hip-hop needs to talk about hard drugs in a more nuanced way. Grandmaison suggested that more contextualization could help, that rappers could glamorize less and show reality more. Caramanica, meanwhile, argued that social media disconnected fans from the downsides of drug use. It's unlikely that Peep's overdose is going to change the way rappers depict drug use in their songs in the long term. The death of DJ Screw didn't do much to stop the death of Pimp C, which didn't do much to stop the death of ASAP Yams. But it's possible that what Peep brought to hip-hop – more emotional depth, a willingness to speak openly about depression, and an embrace of negative emotions in contrast to the euphoria of previous stars – will create a space for more nuance. Doing what Diego did – admitting a fault, being open about addiction, and leaving his past mistakes available online for fans to witness his progression – takes a level of emotional maturity that used to be in short supply in the hip-hop community.
It's unlikely that Peep's overdose is going to change the way rappers depict drug use in their songs in the long term.
What makes the new generation of rappers' relationships with drugs so hard to parse is an inherent contradiction. On one hand, they've contributed to a climate that glamorizes depression and the recreational use of the drugs used to treat it. On the other, they've created an emotional space to more openly discuss the harms of addiction and make it easier to change course and denounce the drugs they used to take. Lil Peep won't be hip-hop's last overdose, but with any luck he helped push rappers and their fans towards a more transparent and honest discussion of the drugs they choose to take.