Kurt Cobain's Friend Shares Rare Nirvana Demo Tapes From the '80s
Over two hours worth of music.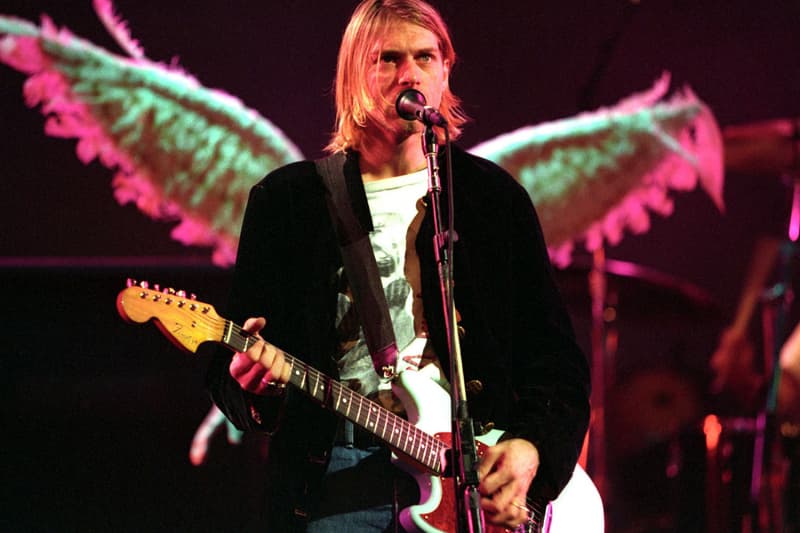 Fans of the band Nirvana rejoice as this week Tacoma musician John Purkey, and close friend of late artist Kurt Cobain, has uploaded rare Nirvana demo tapes from the '80s. Spread out across four cassette tapes that were personally given to Purkey from Cobain, over two hours worth of music can be heard, including early recordings that later turned into ​the band's 1989 debut studio album, Bleach. The tapes also include early recordings from before Dave Grohl joined the band, when Chad Channing was behind the drums, as well as Melvins drummer Dale Crover.
Purkey originally kept the the cassettes in a metal box, hidden inside a second metal box, for years. You can listen to all four of Purkey's tapes below, alongside further context from Purkey and tracklists courtesy of Consquence of Sound.
​Tape #1
0:38 – "Paper Cuts"
05:03 – "Downer"
06:53 – "Beeswax"
09:52 – "Aero Zeppelin"
14:36 – "Floyd the Barber"
17:03 – "If You Must"
21:12 – Spank Thru
24:57 – "Mexican Seafood"
27:06 – "Pen Cap Chew"
30:06 – "Montage of Heck"
​Tape #2
00:47 – "Blandest"
04:37 – "Mr. Moustache"
08:23 – "Sifting Instrumental"
13:51 – "Blew"
16:52 – "Spank Thru"
20:08 – "Love Buzz" (Early Single Version?)
23:55 – "Big Cheese"
​Tape #3
00:00 – Intro
01:39 – "Scoff"
06:02 – "Swap Meet"
09:17 – "Blew"
12:23 – "Love Buzz"
16:11 – "About a Girl"
19:27 – "Negative Creep"
22:02 – "School"
24:50 – "Big Long Now"
​Tape #4
00:00 – Intro
00:44 – "Immodium"
04:04 – "Pay to Play"
07:39 – "Sappy"
11:17 – "Polly"
14:19 – "In Bloom"
19:00 – "Lithium" (Mix 6)
23:31 – "Dive"