Diet Coke Rebrands, Adds New Flavors
A new style for a new era.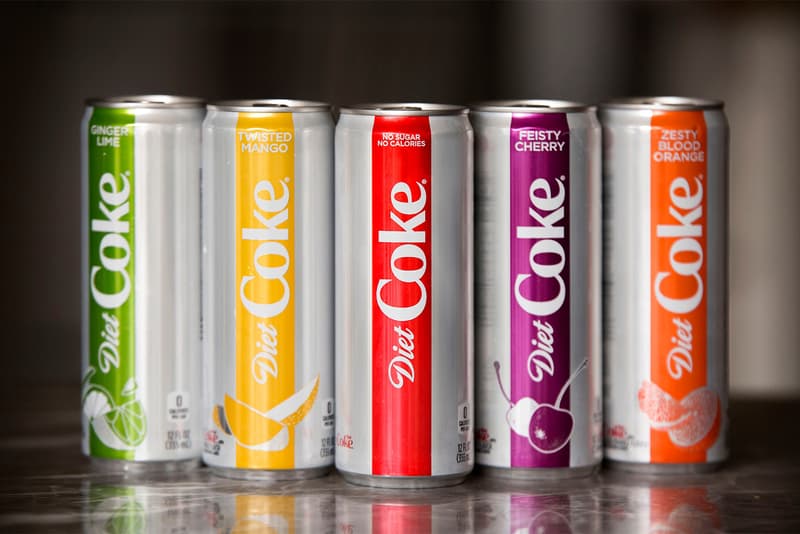 Coca-Cola has completely rebranded one of its most popular offerings, Diet Coke. Now available in a skinny 12-ounce can, the zero-calorie beverage also adds four fruit-flavored items to its lineup: Feisty Cherry, Ginger Lime, Zesty Blood Orange and Twisted Mango. The decision to rework the packaging and add new flavors came following Coca-Cola's discussions with over 10,000 consumers and a few years of taste-testing.
"We're modernizing what has made Diet Coke so special for a new generation. The same unapologetic confidence still comes through and the same great Diet Coke taste people love is here to stay, but we're making the brand more relatable and more authentic," says Coca-Cola spokesperson Rafael Acevedo. "We're contemporizing the Diet Coke brand and portfolio with sleek packaging and new flavors that are appealing to new audiences… This visual evolution elevates the brand to a more contemporary space, while still using at its foundation the recognizable core brand visual assets."
You can take a look at the new and improved Diet Coke above.
Last year, Coca-Cola also partnered with atmos LAB for a special capsule.