UPDATE: Joe Budden Doesn't Believe Eminem Dissed Him on "Chloraseptic (Remix)"
This could get interesting.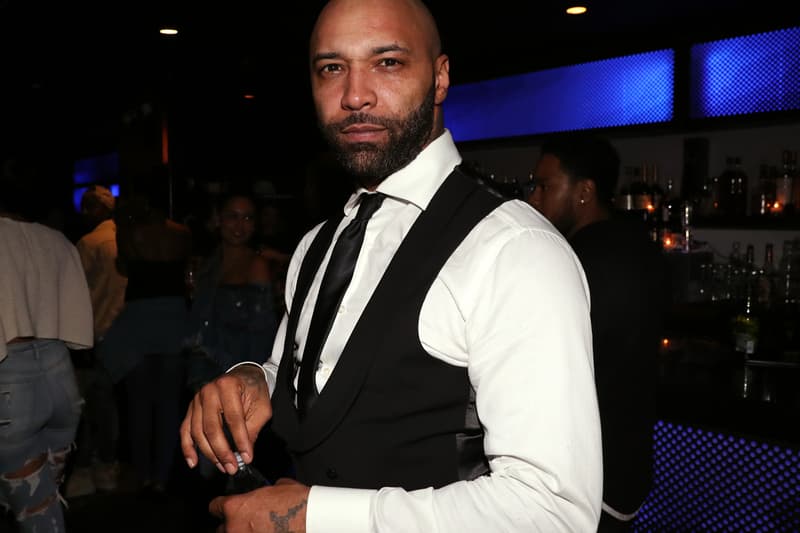 UPDATE:
Joe Budden doesn't think Eminem was dissing him on the remix to "Chloraseptic." "Why do people think he's talking about me?" Budden asked at the beginning of his podcast. He continued: "I couldn't have trashed the album I never heard, and I was the lone person defending the track list so much so that n—as said, 'Oh, Joe, you d–k riding man, you biased, you won't say nothing.'" Listen to that podcast here.
Original Story:
Yesterday, Eminem dropped the remix to "Chloraseptic," which featured some new bars from himself, 2 Chainz and PHresher. Many thought a portion of Em's verse was aimed at Joe Budden because of the latter's negative commentary on the former's recent music, specifically Revival. Em's D12 bandmate Bizarre confirmed the speculation that the former Everyday Struggle host was indeed one of Slim Shady's targets.
"Never bite the hand feed u.. I never like to do [sic] anyway chump @JoeBudden," Bizarre wrote in one tweet. "Make sure u keep up that same Energy @JoeBudden dont get Quiet now..?? fucking clown," he said in another. 50 Cent, who has worked with Eminem since 2002, also chimed in on the situation, "That was a bad idea, look you got a little ass whopping coming."
At around the beginning of Em's verse on "Chloraseptic (remix)," he raps, "Not as raw as I was, 'Walk on Water' sucks/Bitch, suck my dick/Y'all saw the tracklist and had a fit 'fore you heard it/So you formed your verdict/While you sat with your arms crossed/Did your little reaction videos and talked over songs (chill!)/Nah, dog, y'all sayin' I lost it, your fuckin' marbles are gone."
Budden's relationship with Em runs deep. Since 2011, Budden, along with the rest of Slaughterhouse, has been signed to Em's Shady Records imprint. Bizarre has known Eminem for about 20 years.
Check out Bizarre and 50 Cent's posts below. Also, if you haven't, check out Budden's criticism of Em's Revival in the video below, too.
Never bite the hand feed u.. I never like to do anyway chump @JoeBudden pic.twitter.com/WRUPKr51Cp

— Bizarre D12 (@bizarresworld) January 8, 2018