Supreme's Yellow Plant Tee Sold out Faster Than the Serrano Collab Items
Which pieces were on your must-buy list this week?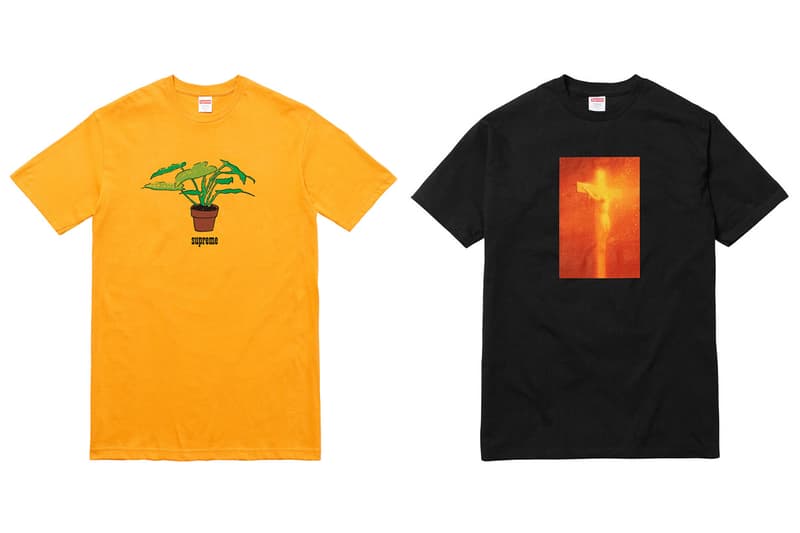 We're now into week five of this season's drops from Supreme and the brand continues to sell out items at unimaginable times (thanks to bots also). This time around, the most hyped pieces included the Andres Serrano collab products, Playboy varsity jackets, the big box logo long-sleeve tees, some never-before-seen graphic T-shirts, and the Bang & Olufsen portable speakers. It would look like the 'Blood and Semen' series by Serrano would be the fastest to go but fans had another item they wanted more.
The yellow plant tee was the quickest to hit and leave carts as it was gone in 10 seconds. The shirt was followed by the Serrano Vans at 16 seconds and the dusty-blue Playboy varsity jacket at 35 seconds. It also looked like 'Preme heads were more focused on apparel and accessories as the Bang & Olufsen portable speakers remained available for quite some time.
Take a look at this week's breakdown below courtesy of @supcommunity: