Dan Harmon Clears the Air on 'Rick and Morty''s 'Game of Thrones' Diss
The writing on 'Game of Thrones' (2011-2016).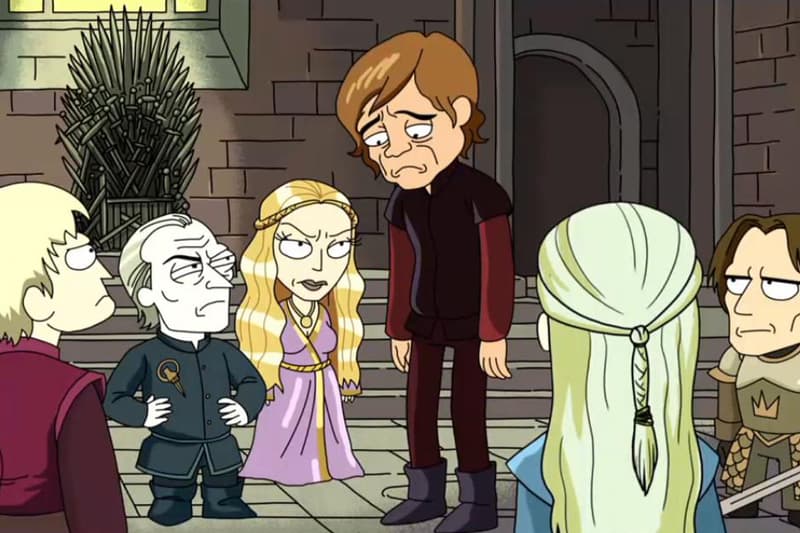 Game of Thrones aired its season seven finale on Sunday night, and many fans can agree that the writing has been a bit subpar compared to previous seasons. One show that took aim at this fact was Adult Swim's hit Rick and Morty. After an episode of Rick and Morty — which also aired this past Sunday — a vanity card was placed at the end poking fun at the writing on Game of Thrones. According to the show's creator Dan Harmon, the card was a "lazy, craftless jab at the WRITING on my favorite show that some pointlessly jaded teenage intern in Atlanta just left like a fart in my show's space."
Harmon further took to his personal Instagram to clear up the situation, which can be found below. And in case you've missed it, Game of Thrones revealed a key deleted scene from the season seven finale.
THIS FADED IN AT THE END OF RICK AND MORTY AND I AM LOSING MY GD MIND. BEYOND SAVAGE. #GameOfThrones pic.twitter.com/DQ4SyvH3MD

— Nik (@nhimak) August 28, 2017
We had nothing to do with that game of thrones bumper after last night's ep. We hadn't seen it, that was all @adultswim. We ❤️Thrones.

— Rick (((and Morty))) (@RickandMorty) August 28, 2017
Stop writing think pieces about it, you maniacs. We are pro Ice and Fire.

— Rick (((and Morty))) (@RickandMorty) August 28, 2017