NikeConnect Will Now Allow You to Buy Exclusive Sneakers Through Owning an NBA Jersey
Along with other exclusive content.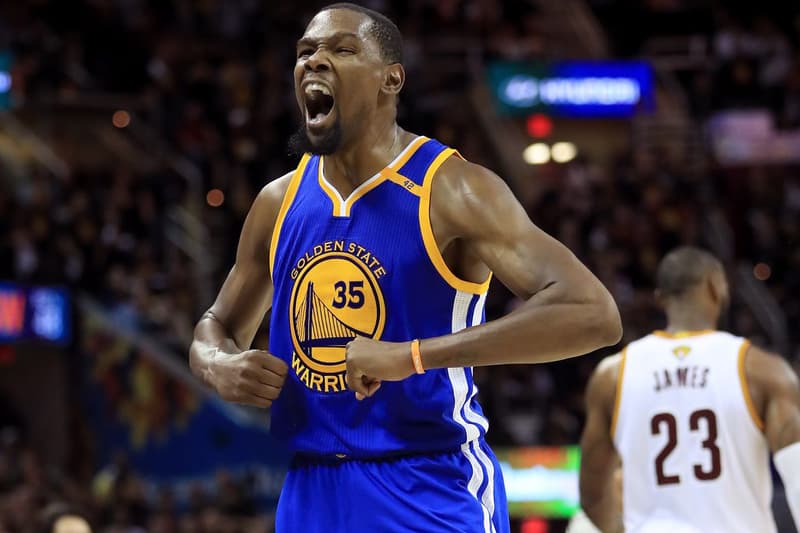 Sportswear giant Nike has just introduced its newest venture, NikeConnect. This new foray will allow NBA fans to purchase exclusive sneakers through their favorite basketball teams and their respective jerseys. NikeConnect will let users "unlock real-time, personalized experiences activated through the combination of the jersey, a smartphone and the NikeConnect app." Using the app and a new NBA jersey, fans will need to locate the NFC chip under the jock tag which will then automatically launch the experience on their smartphones, giving them more access to the brand and its athletes than ever before.
Fans will also have access to exclusive content and highlights for the corresponding player, along with NBA 2K18 boosters, game tickets and exclusive Nike product launches — sneakers included. Also a direct-to-fan platform will allow players to send messages to fans who purchased their jersey.
The new jerseys that will implement this new technology will land in stores on Friday, September 29 at Nike retailers, online and at NBA's official website at $200 USD for the Authentic and $110 for the Swingman. NikeConnect will run on iPhone 7 and newer models along with Android.
For more fashion-related news, check out this week's hottest product drops.