McDonald's Goes Head-to-Head With Starbucks Thanks to New McCafé Additions
A minimalist rebranding is also included.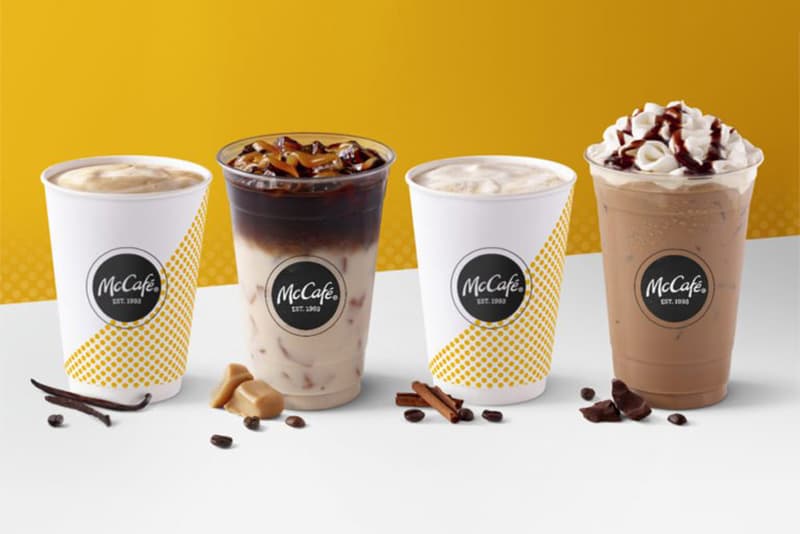 Earlier today McDonald's announced that it would give its McCafé brand a makeover featuring a new logo and more minimalist design with colors changing based on the season. In addition to the refresher for the cup's branding, Mickey D's also introduced new espresso-based drinks that include a caramel macchiato, vanilla cappuccino and americano. The new drinks will cost $2 USD for a limited time instead of $2.25 – $3.95 USD at a local Starbucks.
A new McCafé Frappé bottle line will also be making its way into grocery stores with three flavors: caramel, vanilla and mocha. Initially launched in the U.S. in 2009, the coffee offshoot of McDonald's — McCafé — now generates about $4 billion USD annually in the states. Head to your local McDonald's and let us know if you like this new line or Starbucks better.