Planet Giza Could Be the Next Big Thing out of Montreal
Listen to the group's Kaytranada-featuring single exclusively here.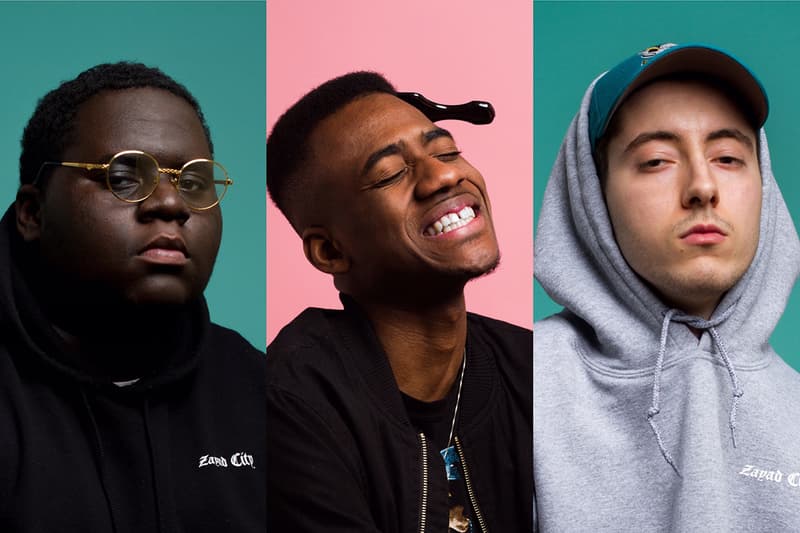 Montreal-based group Planet Giza — aka Rami B, Dumix and Tony Stone, who got their start making beats before graduating to making their own projects — are new here. Once you listen to their music, though, you'll see that they've always belonged.
The Canadian city has become known for musical talent, with Kaytranada being the latest export to gain worldwide success — something which Planet Giza's latest project, Détour: Zayad City, and its Kaytranda-featuring track "Domina," makes the most of. We briefly caught up with the group, who spoke about how they ended up working with their fellow Montreal producer. "Kaytra is the homie… He's been supporting us since day one. As far as the collaboration, it was pretty simple, he sends us a bunch of his drum loops to choose from, and we made the beat around the one that we really liked."
The 10-track project features a symphony of beats, which sees the group's original '90s hip-hop influences blended in with a plethora of newer influences. This time around, they were "mostly Brazilian music, new jack swing, funk. Just a bunch of different genres."
"This EP is quite different from our past work," the group explains. "With the addition of Tony (who also produced with us, just want to point that out) on the vocals, it just brings a whole other dynamic to our style, makes it more interesting. We can basically do whatever we want now with the music."
While Planet Giza still in its early stages, their future plans include "hopefully do a few shows outside of Canada, a tour if possible." But the main focus is to "just get better with the music." While we'd say they're plenty good right now, you can listen to both the Kaytranada-featuring "Domina" and the full Détour: Zayad City EP below.
"Domina":
Détour: Zayad City: