Here's What Tech Industry Insiders and Experts Really Think of the iPhone X
Is the future really here?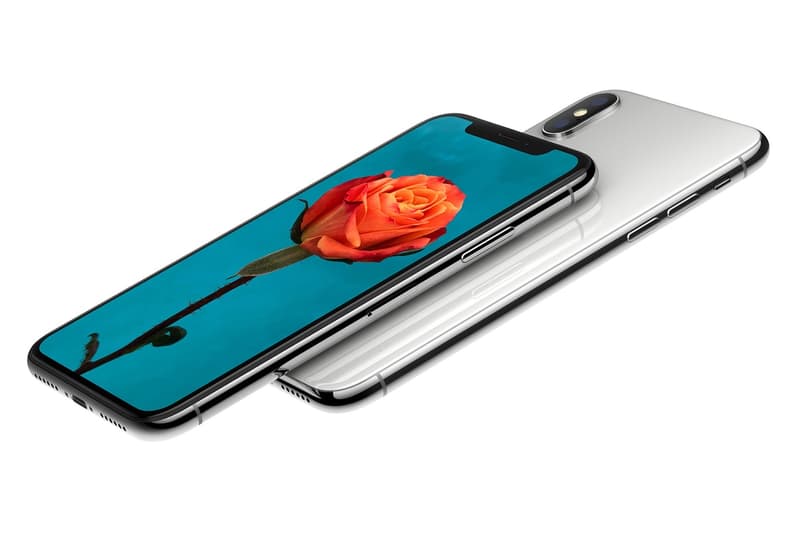 Rumors about the iPhone X had been swirling for months before it was finally officially unveiled earlier this month. The 10th anniversary model comes with a slew of new features, with everything from an edge-to-edge Super Retina display and new Face ID technology added, as well as other innovative extras, such as the wireless charging and glass back.
The long-awaited announcement has, unsurprisingly, gotten people excited and Tim Cook — Apple's CEO — has done little to calm down the hype, describing the iPhone X as "the future of the smartphone" and claiming that it will "set the path for technology for the next decade." To see if Cook is right, we spoke to four tech industry experts and insiders to see what they really thought of the iPhone X, from its design right through to its price point.
What do you think is the most notable additional feature on the iPhone X?
Joon Ian Wong, technology reporter at Quartz: I agree with my colleague Mike Murphy who covered the event in Cupertino when he wrote the most important thing Apple announced wasn't a phone—it's wireless charging. Apple baking wireless charging into the iPhone X means in a couple of years we will be living in a world where wireless charging is standard for consumer electronics. The end of cables is nigh.
Jeff Staple, founder and creative director at Staple Design: Hands down it's wireless charging. Wireless charging has been in existence for over five years. You know why you barely see it anywhere, even though Samsung has been adopting it? It's 'cause everyone was waiting to see how Apple would approach it. They chose Qi. Guaranteed this will now change the surface of every single object you touch. Every public space you enter will soon have a charging pad. You won't even see the pad in fact. It'll just be built into every imaginable surface.
Sascha Segan, lead analyst at PCMag.com: The new face-scanning front camera sets the stage for the next five years' worth of iPhones. Apple is going big on augmented reality, which is the ability to insert real objects into virtual spaces and vice versa. That front camera is the best AR scanner anyone has shown so far. Animoji and Snapchat masks, like Apple showed at the event, should just be the start of this merging of virtual and real worlds. The CPU in the phone is also absolutely killer, and has special components for processing AR data.
Marques Brownlee aka MKBHD, technology vlogger: Most notable feature on iPhone X is definitely the display, hands-down. First iPhone with an OLED display. First iPhone with a bezel-less display. First iPhone display with curved corners. First iPhone display over 5.5" (it's 5.8" corner to corner). It's pretty unique.
Is the design of the iPhone X really that innovative?
Joon Ian Wong: Many of the iPhone X's design features have already been done by competitors. It's hard to call it particularly innovative.
Jeff Staple: Speaking as a spoiled non-product-tech designer? No it's not. But I also know that the amount of work Apple puts into these releases is enormous. We're just all waiting for our phones to be a slate of glass. Or even better, a tiny earpiece like in the movie Her. But the edge to edge design is something you could have gotten a year ago with LG and Samsung. And the trapezoid area on top of the iPhone X screen is something I think Steve Jobs would have not allowed.
Sascha Segan: The design itself isn't that innovative. Andy Rubin's Essential phone has done the full-face screen with the notch, and Samsung does rounded edges better. Apple is keeping up but not radically pushing forward.
Marques Brownlee: The design of the iPhone X isn't particularly "new" or "innovative," as we've seen other phones doing the same thing (slimmer bezels, curved corners, notch at the top) for a couple of months now. But it catches the iPhone up in a world where the previous design was starting to look a little dated.
What do you think of the price point of the iPhone X? Is the $1,000 USD tag justified?
Joon Ian Wong: The price tag reflects the growing importance of the iPhone—and the growing importance of the "subscription iPhone" model as Benedict Evans has called it. The cost of more expensive smartphones will be spread out over installments, so they'll hurt consumer pockets less. Apple is clearly pushing in this direction with its Upgrade Program and various financing options. After all, if we take out installments to buy fridges, dishwashers, washing machines, and even cars—the personal tech appliances of the past—why not for a smartphone?
Jeff Staple: Doesn't matter to me. In fact, Apple could charge $5,000 and I'd buy it. How do I justify this? Do you use your phone 16 hours a day? I think most people would say yes. Sixteen hours is about 1,000 mins. Is this life-changing device worth $1/min in just a single day's worth of usage? The answer is obvious.
Sascha Segan: Few people in the U.S. are going to be paying $1,000 all at once. They're going to be paying $10 a month more than the iPhone 8 Plus, because almost everybody here uses payment plans. So it's not that big a deal. I've also heard that Apple is having a hard time getting millions of OLED screens, so the high price keeps demand down a little and makes them able to fulfill their orders.
Marques Brownlee: The $1,000 price tag on the iPhone again falls in line with what I'd expect. Compare it to Samsung's $1,000 phones and you'll notice a lot of the same cues: high-end internal hardware, top of the line cameras, border-pushing screens.
How do you think the iPhone X could still be improved?
Joon Ian Wong: It's hard to say without it being commercially available yet. Perhaps a bigger leap in terms of materials and design.
Jeff Staple: I honestly can't pass judgement on something I've never used. But I am still a firm believer that the iPhone SE is the best form factor a smartphone can take (it's also the last phone Jobs personally touched). I understand there is a large demographic of people that want bigger and badder screens. But there's another contingency of people who use their phones for actual WORK. Text, email, phone call, and an occasional photo. And that's it; I know a lot of those people. We prefer to consume our media on larger devices meant for hi-def consumption. And when we travel and move through life, we prefer to be as lightweight and compact as possible.
Sascha Segan: The notch is dumb. There should be a fingerprint scanner under the screen (that tech will be available next year). The rear camera should have the special AR scanning technology, too (also probably next year). And Apple's LTE modem isn't as good as the competition, which is frustrating when you're on the subway and trying to grab a little bit of signal as you speed through stations.
Marques Brownlee: iPhone X is a big step forward in Apple's lineup, but there's always room for improvement. I can see next year's phone having a smaller notch at the top, pushing the display even further towards the edges of the device, and including a larger battery.
Where do you foresee iPhone design to go from here?
Joon Ian Wong: It doesn't look like Apple is going to deviate too much from the template established by the iPhone X, so I wouldn't expect drastic changes in look and feel. Current trends suggest plenty more appetite for iPhones; I don't see a tipping point any time soon.
Jeff Staple: I think there is only so much thinner and larger the device and screen can get. I think we're already at that tipping point. Any thinner and the device can't be held comfortably. Any larger and Apple better start redesigning pant pockets! I think the next gen will be flexible screens. Basically screens that can be rolled up, folded, or even projected onto any sized surface the user desires. That would be the ultimate. Can't wait for that day to come.
Sascha Segan: Taller, narrower, lighter, thinner. The first two are the big trend right now because they give you big screens in a one handed form factor. The other two are Apple's perpetual priorities.
Marques Brownlee: Not only will the iPhone reach a tipping point – I think all phones will. Bezels are shrinking, and eventually the entire front of our devices will be screens. That just leaves the sides and back for really innovative and fun design!