ILLROOTS Lets Digital Nas Skate in Prada Sneakers for First Video
Who knew designer could handle a board like this?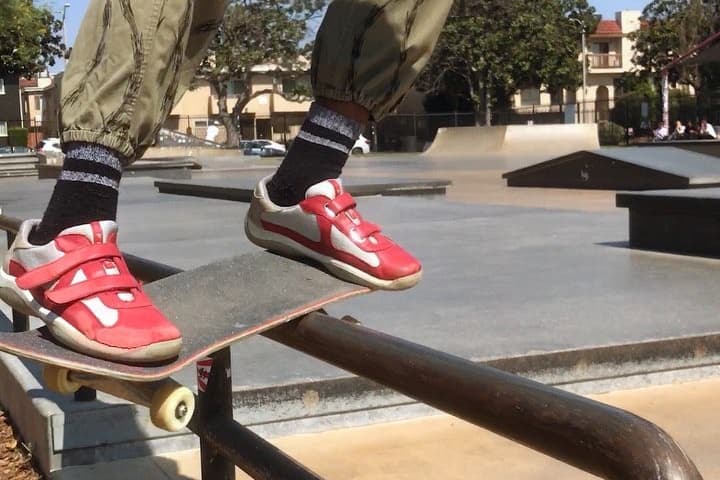 Designer shoes aren't exactly meant for skateboards or any sort of intense athletic activity, but some high-end Prada sneakers are being put to the test for a new visual from ILLROOTS.
For the very first ILLROOTS skate video, the popular outlet links up with talented producer Digital Nas for a Prada skateboarding showcase. Joined by fellow skateboarding enthusiasts Alex Midler, Zion Wright and Ish Cepeda, ILLROOTS and Digital Nas serve up a slew of impressive tricks. Most notably, the Prada shoes lead the way as Digital Nas and company unleash some of their best moves. For the soundtrack, a Digital Nas-produced Lil Yachty track is also utilized.
You can preview ILLROOTS and Digital Nas' new skate video below, and stay tuned for the entire piece.
For more from the world of skating, check out this recent promo from DC Shoes and Thrasher.