Apple Reveals the Anniversary iPhone X
The culmination of a decade of Apple smartphones.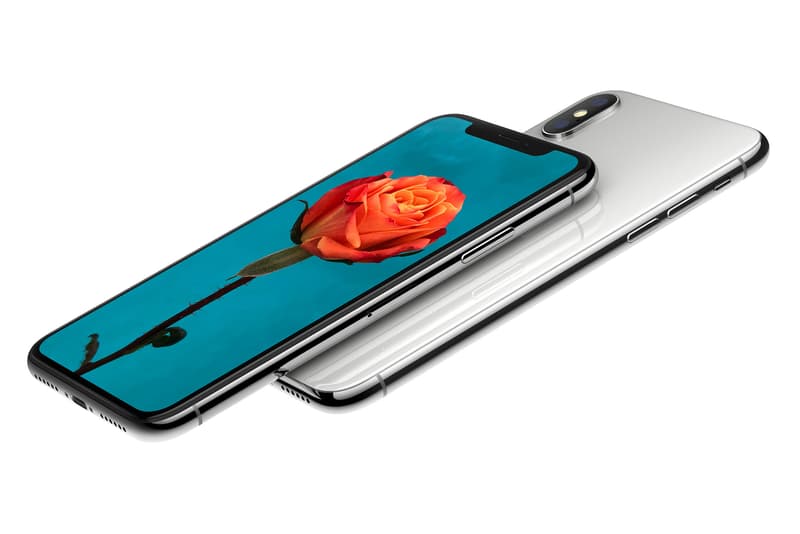 As exciting as Apple's Watch Series 3, TV 4K and iPhone 8 and 8 Plus announcements are, those tuning in to today's event at the Steve Jobs Theater had one thing on their minds: the oft-rumored iPhone X. And, naturally, Apple didn't disappoint, concluding the event by officially taking the wraps off of the anniversary rendition of its beloved smartphone. Billed by Tim Cook as "the future of the smartphone," the design — referred to as the "iPhone ten" — is intended to "set the path for technology for the next decade."
As you might expect, the X shares some similarities with the upcoming iPhone 8 and 8 Plus. Utilizing the same water- and dust-resistant glass front and back with a surgical-grade stainless steel chassis, the X supports the Qi open wireless charging standard — as well as Apple's own proprietary AirPower charger, which is coming next year and will support the iPhones, Watch, and a new AirPods case — and features the same A11 Bionic chip as the 8 and 8 Plus. The similarities largely end there, however, as the X vastly improves upon its predecessor. New is a 5.8" OLED edge-to-edge Super Retina display with TrueTone and HDR technologies. That new display means that the ubiquitous home button has, as expected, gone by the wayside. Instead, users can now access their home screen simply by swiping up from the bottom while app switching is achieved by swiping from side to side.
So how will you unlock the iPhone X if the home button and Touch ID are nowhere to be found? Instead of Touch ID, the X will utilize Apple's new Face ID, making use of the TrueDepth camera system along the top of the display to unlock through advanced facial recognition. And don't worry if you decide to grow a beard or switch up your hairstyle; machine learning ensures that your phone will continue to recognize you no matter what. Best of all, though? The system can't be spoofed and is actually even more secure than Touch ID — Apple says there's a 1-in-1,000,000 chance someone can trick Face ID.
Other additions include dual optical image stabilization for both the wide-angle and telephoto lenses on the rear of the camera, a forward-facing camera that now supports Portrait Mode, and better battery life than the iPhone 7.
The Apple iPhone X will be available to pre-order come October 27 at 12:01 PDT and launches on November 3 in both Silver and Space Grey options. Prices start at $999 USD for the 64GB models and $1,149 USD for the 256GB versions.