Daniel Arsham's Giant Sand 'Lunar Garden' Lands in New York City
An immersive sculpture installation.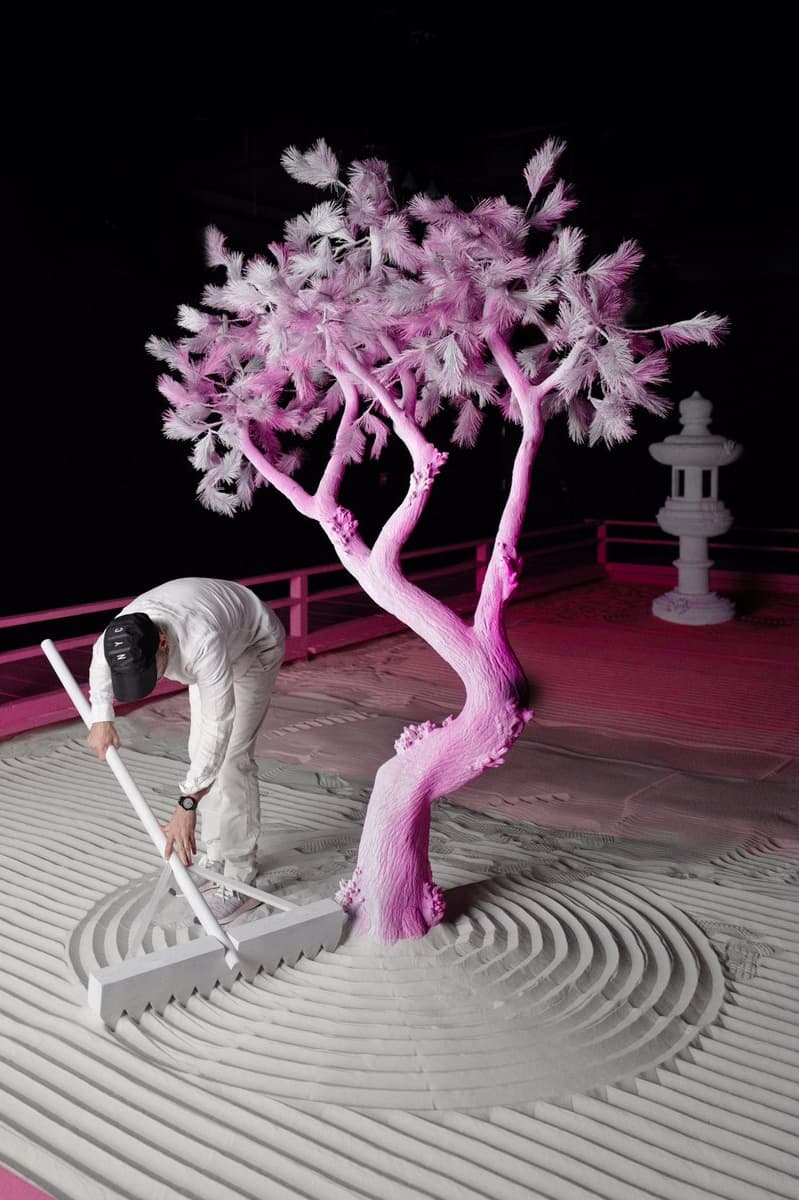 1 of 4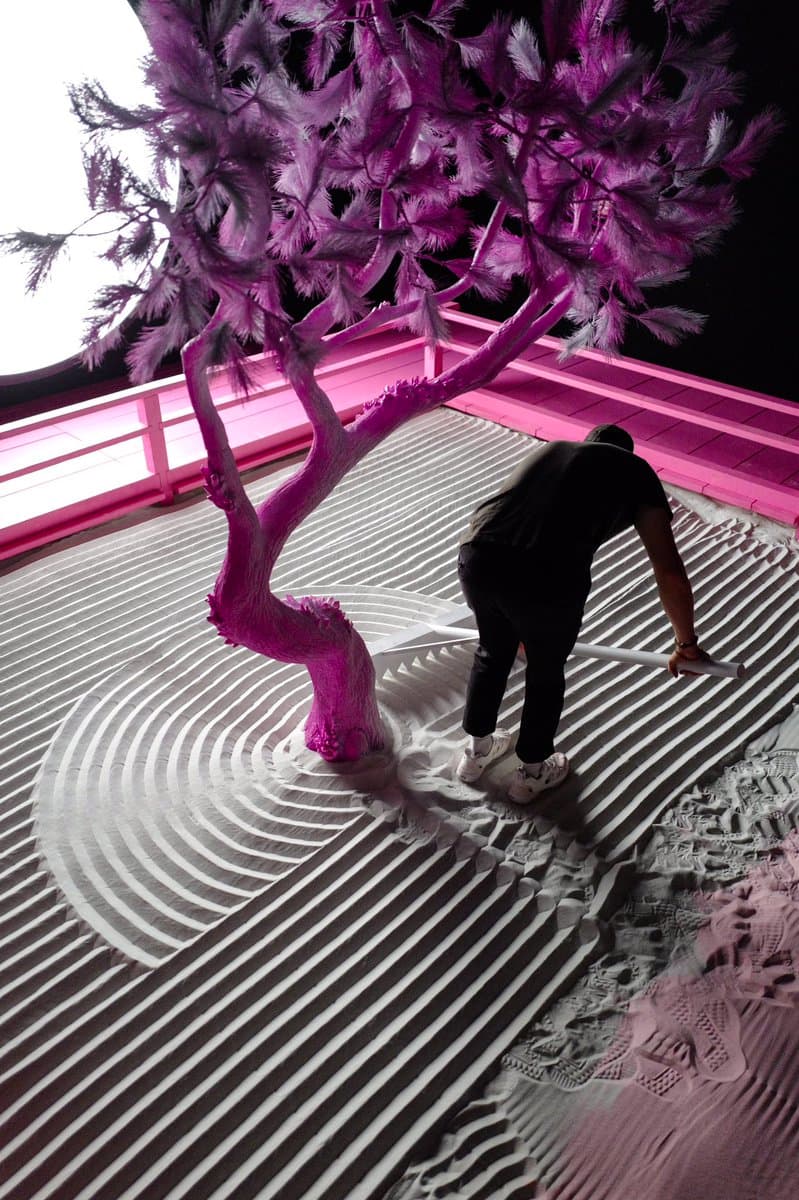 2 of 4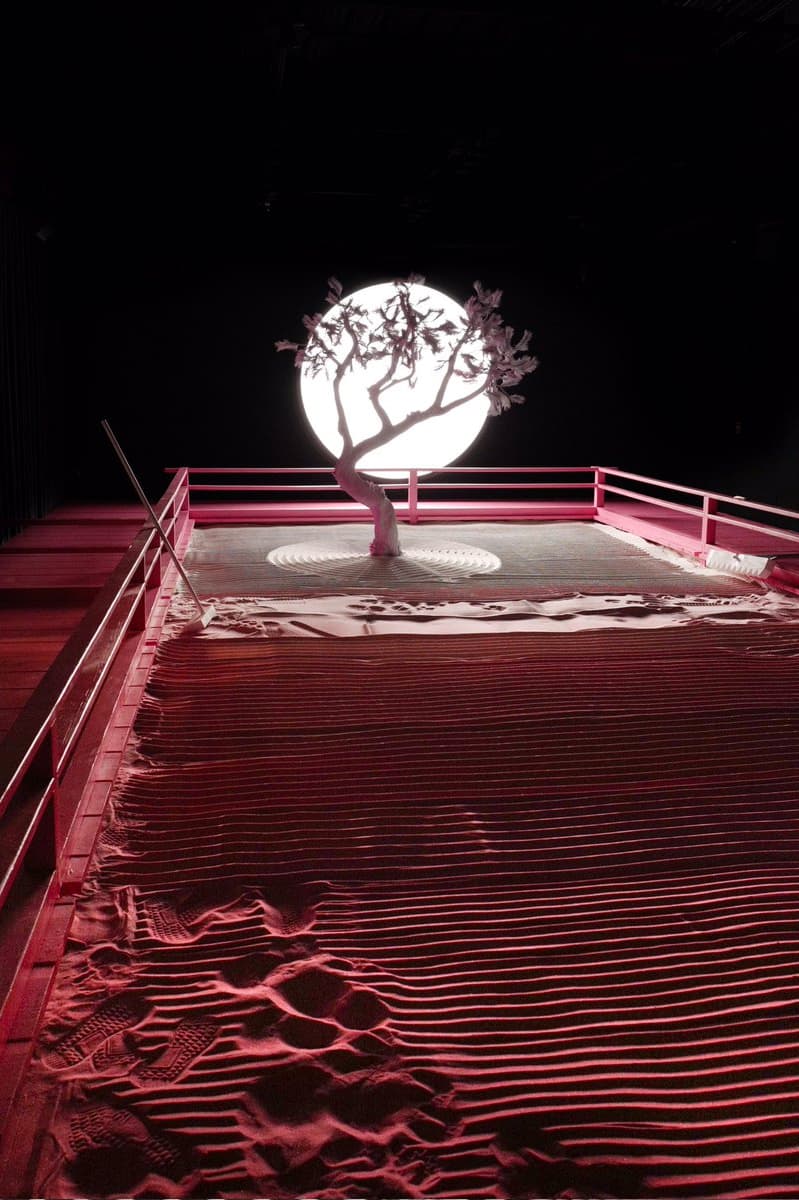 3 of 4
4 of 4
Contemporary artist Daniel Arsham's latest project, Lunar Garden, re-interprets a traditional Japanese zen garden with sculptural casts and sounds for a fully immersive experience. Housed in New York City's The Gallery at Cadillac House and curated by Visionaire, Lunar Garden is a continuation of Arsham's series of work that pivots on sand paintings and color gradients, a new visual chapter inspired by the artist's departure from colorblindness that was made possible with corrective glasses.
Arsham's version of the zen garden plays with motifs of permanence and impermanence — creating a work has "the tendency to float in time." At one end of the space is a 9-foot diameter light orb resembling the moon, which acts as the sole light source that accentuates the sand designs and raking patterns, as well as the petrified tree and lantern sculptures. The piece's pink gradient is a modern take on the classic colors associated with the traditional landscapes, creating "the sense that the gardens are simultaneously familiar and surreal."
"After spending many years traveling to Japan, I became fascinated with the dry gardens in Kyoto — specifically the way in which the gardens are permanent yet completely ephemeral and remade every day," Arsham elaborated on the theme of temporality. "The gardens, the position of the rocks, and the raking of the sand have occurred for hundreds of years, unchanged, every single day. These spaces, although they feel like they are in the present moment for us, essentially cross time."
Daniel Arsham's Lunar Garden will be exhibited at The Gallery at Cadillac from September 5 to November 5, free and open to the public.
The Gallery at Cadillac House
330 Hudson Street
Manhattan, New York
10013