Dame Dash Says He Isn't the One Behind His eBay Sneaker Sale
"So this is some sh*t I ain't seen in like 12 years."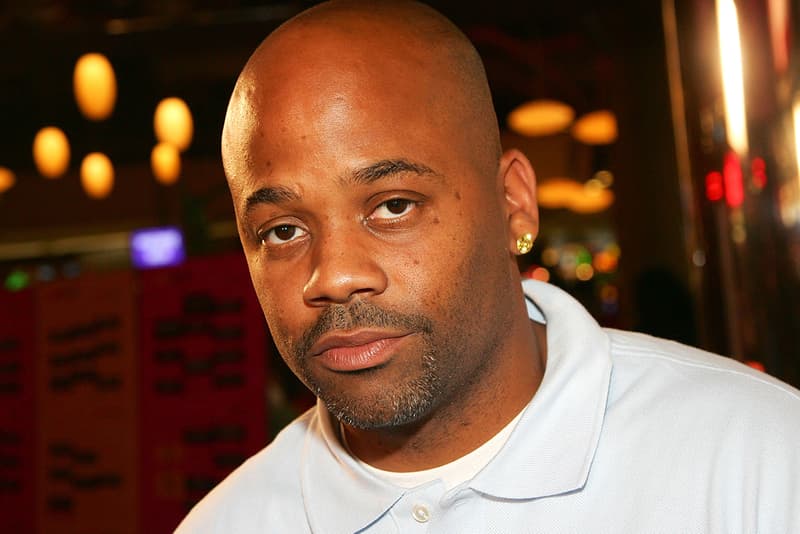 It was reported a few days ago that Roc-A-Fella records co-founder Dame Dash was selling an impressive chunk of his sneaker collection and OG Roc-A-Fella memorabilia on eBay via seller Shoezeum. The music mogul has now come out to address the eBay listing, denying that he had any hand or say in the online sale.
Dash took to his Instagram account to clarify the situation, which was brought to his attention by Cam'ron and Smoke Dza. "I got a call from Cam yesterday," Dash said. "Yo Dame, n*ggas got your shit on eBay. I said, 'what?' So this is some sh*t I ain't seen in like 12 years." Dash continues to explain his lack of knowledge of said sale. "I got cribs all over the place and offices all over the place, and sometimes I lose track of my stuff. I guess apparently it was in storage for like 13 years."
The for-sale items include grail-level Nike SB Dunk staples, Shell Toe adidas, classic sample Jordans, a handful of rare collab models, and an assortment of Roc-A-Fella plaques.
Dash apparently hasn't taken further (legal) action on the unsolicited eBay sale, explaining the following: "They said they tried to get in touch with me, but they spoke to my lawyer," Dash said. "I fire lawyers frequently. I guess they auctioned my sh*t for like $18,000 USD. Somebody came up. I do wish there was a little more respect, but y'all know I ain't gonna be auctioning my sh*t."
Even though Dame Dash has denied any hand in the eBay listing, he hasn't denied the legitimacy of the for-sale items. Sound off in the comments below, and for more eBay drama, Martin Shkreli's million-dollar Wu-Tang Clan Album eBay sale is apparently "bogus."