Gucci, YEEZY, Balenciaga & Vetements Considered Among the World's Hottest Brands
Followed by Valentino, Y-3, Prada, Nike and Fendi.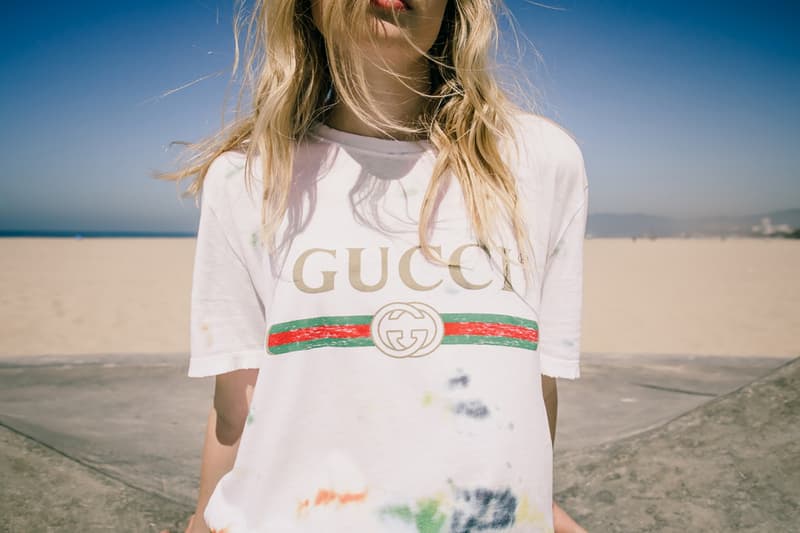 In what might come as a shock to no one, Gucci has ranked number one in Lyst and Business of Fashion's first installment of The Lyst Index, a quarterly report determining fashion's hottest brands and biggest products. By aggregating searches, page views, engagement, intent rate and conversion, the global fashion search engine's analysts work closely with BoF's detailed editorial studies to uncover what brands and products are "hottest" across the market.
In addition to Gucci, the report's list of top 10 brands includes the likes of YEEZY, Balenciaga, Vetements, Givenchy, Valentino, Y-3, Prada, Nike and Fendi, in that order. When it comes to products, the Italian luxury house trumps yet again at a whopping four inclusions on the list's 10 "hottest" items, including its 'blooms' slide sandal, 'GG' logo belt, pussy bow 'Crêpe de Chine' dress and 'Ace' low-top embroidered sneaker. Rounding out the list are Saint Laurent's 'Opyum' pumps, Chloé's 'Nile' bag, Givenchy's logo slides, Comme des Garçons PLAY's low-top sneakers, Common Projects original 'Achilles' low-top sneaker and Diane Von Furstenberg 'Serafina' dress.
Find out the most hyped products dropping in Europe this week.