'Game of Thrones' Director Reveals the Title of the Finale & Clears up Theory Behind Jon Snow's Sword
Running an epic 80-minutes long.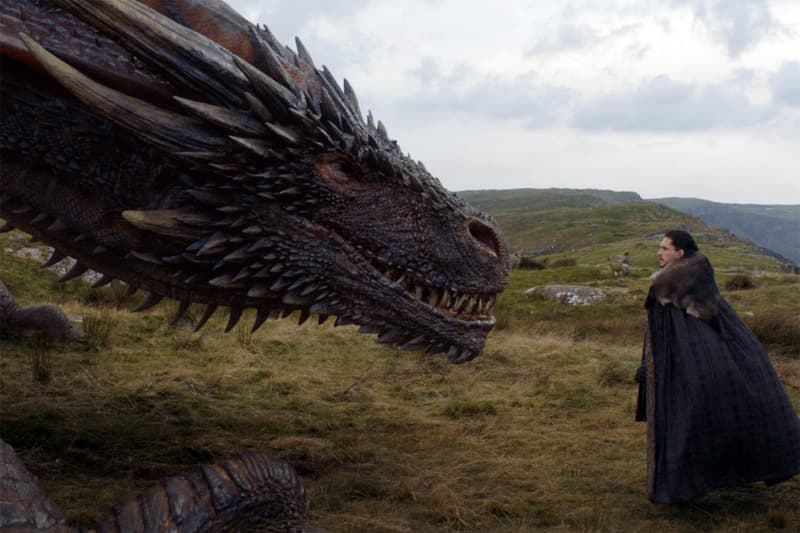 The Game of Thrones season finale is quickly approaching, though many fans are still processing what happened on Sunday night during Jon Snow's trip "Beyond the Wall." Though Snow — along with Jorah, the Hound, Beric and Tormund — were able to capture a wight as proof to show Cersei in hopes she will join forces with them in destroying the Night King and his army, things for Dany didn't turn out so well, losing one of her "children" in the process.
Minutes after the penultimate episode aired, HBO released a promo for the finale, which had yet to be named. Now today, HBO has revealed the title along with its epic run time of 79 minutes and 43 seconds, a first in Game of Thrones history. The episode's name will be "The Dragon and The Wolf" and will be the longest episode to date.
The second longest episode in the saga goes to this week's episode, "Beyond the Wall." And what some fans noticed, the small moment when Jon Snow climbs out of the frozen lake had the internet blowing up. Did the Direwolf on Jon Snow's sword, Longclaw, open its eyes?
Turns out it was just a happy accident for the team behind Thrones, not meant to spell out anything mystical about Longclaw. Unaware of the hype surrounding the scene, director Alan Taylor told Insider:
"That is so funny, somebody else mentioned that to me and I haven't got a clue what they're talking about. So either this sword is magic and it's doing stuff on its own or something happened. I'm going to have to go back and watch that moment close up and in slow motion to see what's going on there. I can say that there was no intention for that to be the case."
Be sure to check out the Game of Thrones season finale "The Dragon and The Wolf" when it airs on Sunday, August 27 on HBO at 9 p.m. EST. If you've missed it, get a behind-the-scenes look at the epic "Beyond the Wall" frozen lake battle. Also, GoT's eighth season gets a tentative filming date, revealed by Nikolaj Coster-Waldau.